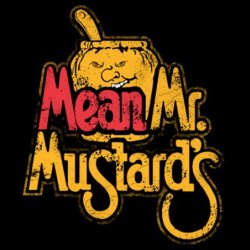 Mean Mr Mustard
---
Unfortunately, Connecticut (via Columbus, Ohio)
Member since 21 February 2014 | Blog
Favorites
SPORTS MOMENT: 2002 NC
COLLEGE BASKETBALL PLAYER: None
NHL TEAM: None
NBA TEAM: None
MLB TEAM: None
SOCCER TEAM: None
Recent Activity
Oh yeah, you gotta check out Iggy's Keltic Lounge. Way better than that 40/40 place
If you're only there for a weekend, you might what to really study up on the subway maps and the city in general. You won't be so overwhelmed.
What part of the city are you staying in? Like others have said, the prices around the city aren't as outrageous as the Midtown/Times Square area
Do you even offseason, Bro?
The RPOs in the NFL is not just a dual-threat, option QB weapon. A lot of pocket QBs--i.e. Big Ben, Aaron Rodger, Nick Foles etc.--are running RPOs, so it would be a good idea for Haskins to develop that skill. Without the RO and RPOs, the D-Coordinators will catch up to Haskins
DeShaun Watson at Clemson.
Dual threat w/ no vertical passing game is played out though
Maybe Lee Roy Selmon holds that record?? http://bleacherreport.com/articles/1040524-the-top-15-nfl-hall-of-famers-who-never-played-in-a-super-bowl
Off topic: How could the Bears not win w/ Sayers at RB and Butkus at MLB back in the days when running the ball meant more? The rest of the team must have been horrible.
Didn't know that. If he went to Denver to get a Super Bowl ring, he would've still been known as a Brown for the most part. I don't think any Browns fan could complain.
That loyalty is extremely rare in this day and age
Should have let the guy go play for a contender for at least one year
Who was the winner of last night's beer pong game?
The strange thing is that Air Coryell's offenses were sometimes called spread. They threw the ball down the field more, so it didn't stand out as much. I believe Kellen Winslow was one of the first hybrid, joker TEs alos
Really?
He didn't injure his foot by putting weight on it
Wilson had foot issues, so there might be something to taking these smaller guys and having them bulk up too quickly. I think, if we recruited DW this year, we could be more patient and we would probably redshirt him to give him an extra year to add some bulk then let him slowly add weight in the years to come.
Yeah, I don't think a Curtis Samuel-type H-B will fit into the mix that well in this year's offense anyways since they will be passing the ball more. I think Campbell will fill most of the H-B duties while Hill and Saunders get a lot of reps at slot.
He should just get comfortable w/ his weight this year. Maybe next year he can put on a few more pounds and play that role.
Could get more touches per game being the starting KR and PR than a starting WR
Better arm than JT not DH. Could be really interesting if DH can improve his RO game
If you do the math, maybe he wanted to be an ad exec on Madison Ave when he was younger, but had to settle for being a football coach. Maybe that is what he was supposed to be but, while in Korea, someone thought that he was dead and stole his identity
Burrow is the guy who you wouldn't have to tweek last year's offense that much and it would be successful. Last year's O was not broken. W/ all those WRs coming back and the fact that JB has a better arm, more passes would be completed down the field and the D would still have to worry about the extra number in the run game
You're supposed to downvote me now....whoever
Whenever Mean Mr Mustard brings up a pretty good point.
Yeah, running a play action off of a jet sweep should be effective with some kind of wheel route. Defenses are selling out against the run and putting one or both safeties in the box giving them pretty good sideline-to-sideline speed. The jet sweep is kind of hard
for the most part. I think if you have a Curtis Samuel, you motion him into the backfield more. Jet sweeps aren't that effective anymore.
Good to hear that McCall is doing well fielding punts and kicks. Rooting for the guy in that role, since the H will probably be more of a slot receiver and less of an H
That's what it sounds like. Even if Meyer has made a decision, I would think he wouldn't want Haskins to know that until after the spring game. Keep the competition going thru spring
I would think that it wouldn't leak until after the spring game
Yeah, but throwing a deep ball to Devin Smith in man coverage was easy for Cardale. Completing intermediate throws in between windows of a zone was not.
Meyer's offense forces defense to match up 1 v 1 a lot more than a regular pro style spread