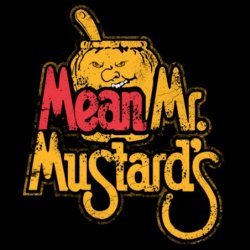 Mean Mr Mustard
---
Unfortunately, Connecticut (via Columbus, Ohio)
Member since 21 February 2014 | Blog
Favorites
SPORTS MOMENT: 2002 NC
COLLEGE BASKETBALL PLAYER: None
NHL TEAM: None
NBA TEAM: None
MLB TEAM: None
SOCCER TEAM: None
Recent Activity
For a spread-to-run offense, that kind of depth is a good thing b/c their blocking is so important, they catch more screens, they get carries on the ground, etc.
I've never seen an NFL team have more than 3 QBs on their roster.
Nevermind, should've read the article
Yeah, generally, the Z (flanker) is usually the deep threat and the X (split end) is the bigger possession receiver. In a spread-to-run offense, the Z CAN get involved in the running game and will catch more screens since he is not on the line of scrimmage. One of their jobs is to add explosiveness to the offense.
I have a hard time finding one now. X=Split end Z=Flanker though
I think last year, Mack and Victor were at X. Victor looks like a Z more than an X anyways. At Z, Victor would be able to play off the line of scrimmage more often
There is that also. More good athletes across the board. When watching Jim Brown on YouTube, I couldn't help but notice how bad many of the defenders were. Poor tackling skills and not in the same ball park, athletically speaking, as Jim Brown. Better athletes across the board is probably why running backs don't make as big of an impact as they did 20+ years ago.
I don't know about basketball but old time heavyweight boxers were clearly way better than the current heavyweight, but the newer heavyweights are waaaay bigger.
Maybe Jordan would weigh more if he had as good of a S&C program, nutrition, etc as some of the modern day players had in high school and up. That is one of the things that is hard to judge by different eras
Small DE even for the 70s
W/ the lack of depth at TE, maybe they should line up in 4-WR double slots a higher percentage of the time.
On 3rd and long, put Saunders and KJ Hill in there
3rd level RPOs
Most of the time, in the beginning, RPOs were inside zone/screen RPOs or inside zone/slant RPOs.
They are starting to do more 3rd level RPOs where a safety or DB is being read. So, yeah, catching a bunch of screens is not going to develop route running skill but RPOs are evolvinghttps://www.elevenwarriors.com/ohio-state-football/film-study/2016/03/69194/film-study-examining-the-ever-growing-limits-of-runpass-options
This was a big reason that I was pulling for Burrow. Playing with more tempo and more spread-to-run is great when you have depth.
Figure out new ways to get some of these WRs, especially Campbell, the ball behind the LOS.
I think if Meyer genuinely thought Burrow was the man, he would've named him the starter after the spring game. He wouldn't have let him go.
Speaking of two 1000 yd RBs, I'd like to see OSU steal some ideas off of Georgia's offense.
I like how, with a pro-style QB, they still make the run game 11 vs 11. --Our coaches know this. I'm talking about them going deeper.-- #14 from ND still has to respect the fact that Fromm may pull it and run even though he is not the fastest guy
Having too much hubris in his arm would usually get someone in trouble if a defense is playing zone trying to fit it in too tight of a window. JT's offense was getting a lot of one on one coverages (Man and Cover-4) and some Cover-3 mixed in. TTUN played man against DHs. I think it would be suicide to play man against Haskins and Z6. That arm and that speed would be too much
I have watched a little bit of Georgia's offense w/ Jake Fromm. They seem to still get the defense to really respect the fact that the QB may pull it with RPOs and regular play actions. Fromm is not really a dual threat QB.
If the QB is not one of the better athletes on the field, it is probably not a great idea to run a lot of option anyways.
I dunno. Was it really that much worse to make those disco songs like "I Was Made For Lovin' You" and "Sure Know Something" than to be a hard rock band that would have one love song on the album for the radio? I mean Kiss did that too and so did a lot of pop/hair metal bands that followed them in the 80s, but Kiss is really disrespected by many b/c they made a couple of disco songs.
It was back in the day when, if you were an artist, you were supposed to hate money and popularity. I'm sure that people hated Kiss b/c they saw 4-5 year olds like me say that they liked Kiss and bought their cards and stuff
Kiss Alive I and Alive II are two fo the best rock albums ever. Come at me, bros
I think Z6 c an work. Generally speaking, the X and the slot are the WRs that are the ones you are moving the ball with and the Z (flanker) is the one you are looking to stretch the field with.
I was calling for Burrow to be the starter but him moving on is for the best. From the sounds of it, Haskins won the job at the TTUN game in Meyer's opinion. I think there was an honest competition but JB would have to look way better than Haskins in the spring to win the job.
I'm not rooting for JB over the Buckeyes. Honestly, I would have been rooting for him more if he went to a small school and started working on the NFL.
Ken Anderson's number is not retired?!?!!? By far and away the best QB not in the Hall of Fame. I think Andy Dalton got permission to use it from Anderson though
I'm sure he is leaning towards LSU, but there have been some good NFL QBs that go the small school route.
His stuff would totally work, if the offensive linemen would just grab the right wrist instead of the other wrist and not there but... there and not go that fast