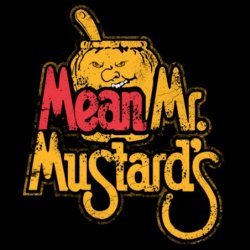 Mean Mr Mustard
---
Unfortunately, Connecticut (via Columbus, Ohio)
Member since 21 February 2014 | Blog
Favorites
SPORTS MOMENT: 2002 NC
COLLEGE BASKETBALL PLAYER: None
NHL TEAM: None
NBA TEAM: None
MLB TEAM: None
SOCCER TEAM: None
Recent Activity
Chip Kelly disciple also
Chip Kelly disciple also
For a runner, it is not. Option QBs should be really good athletes worth taking carries. NFL asking him to switch positions level if an athlete
Straight line speed or agility ?? From the ttun game, it looked like he had good straight line. Cardale was a big dude w good straight line but not agile enough to run the option. JT only ran a 4.7 but was agile
Davis can't be the only scapegoat on this putting the LBs out of the play. He said "We have a plan" when it comes to the explosive run plays but we didn't see it last night. The other D coordinators had to agree to it also
Didn't Meyer turn the offense over? The D coaches run the D
Defense is the biggest WTF from a coaching point. What the hell are they doing w/ their LBs??? Never seen anyone else do that and it obviously doesn't work as we've seen over and over and over again
I thought he was a Top-10 lock but he is a top-5 lock. He really can't boost his stock that much more on the playing field.
I almost got into a fight with another OSU fan b/c I was having too much fun at the OSU vs TTUN game when we were up by at least 10 points. His friend broke it up.
This is the part where i'll probably piss off some people. I am kind of shocked at how little some people know about the rudimentary aspects of the game. A game they obsess over. I did say some and I'm not calling out anyone here. There is a part of me that feels stupid about knowing and spending so much time on a game.
https://www.profootballfocus.com/news/pro-rob-gronkowski-is-the-nfls-best-offensive-player-patriots
Gronk is shown blocking in the set back position in the 3rd gif down. A good chunk of the times Gronk is just split out and the D has him in man coverage. Not anything that special X and Os wise
Bill Bellichick like tight ends that can block too
http://www.nydailynews.com/sports/football/giants/belichick-compares-rob-gronkowski-blocking-bavaro-article-1.2434532
https://www.elevenwarriors.com/ohio-state-football/2014/07/37568/film-study-not-your-average-ohio-state-tight-ends
Iowa doesn't split their TEs out quite as much or have them in the set back position or put the Y in the fullback position as much. The spread can be very creative w./ the TE b/c it is a hybrid position where you never know where he is going to line up. Meyer's offense demands a lot out of the TE bc they have to play so many roles. Being a fullback or a set back TE on 1st and 2nd then being split out on 3rd and medium takes a special type of player.
I think BB and Andy Reid would prefer one of a TE that played in our system rather than Iowa's
If you know about the different formations, then you know that the TE is sometimes used as a lead blocker. Berry and Ferrell have 10-15+ pounds on Ruckert and i am sure their blocking tech is better. Most people are complaining about the run game and short yardage. Targeting the TE more is good but it's not going to be Kelce at least not this year
Yeah, our tight end is a Hybrid-TE. We have a college playbook
We do line the TE up in the set back position right behind the line so he can be a lead blocker. We also line the Y in the King and Queen formations in the backfield. We also split the TE out. Meyer has called the TE a hybrid position. Developing all those skills takes time and you have to recruit the right people.
Why are so many people asking why our college TEs aren't doing what the best TEs in the NFL are doing?
LOL. This team is not going to have two losses. How far will they go in the playoffs is the real question
Maybe he thought he would be a distraction. Let the coaches coach up the players that are actually going to play
They are ranked 1# and we are ranked #2. We beat them the last time we played.
I can understand trading away some veteran players that won't be there in three years or guys that really do not play your scheme, but this one I don't understand
Don't understand that much negativity. I have pointed to things that need improvement, but the sky is not falling.
Who cares what the score is. Anyone remember Jim Tressel and his sandbagging? I think the coaches are being pretty vanilla right now
Just looking at the article I posted above, Grinch's defense were extremely aggressive, but they didn't do that w/ their LBs
Very strange play call here on 3rd and 3. They call a 2-deep man with 6 in the box to their 8. Not aggressive enough here.