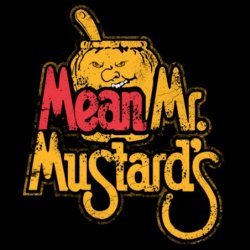 Mean Mr Mustard
---
Unfortunately, Connecticut (via Columbus, Ohio)
MEMBER SINCE February 21, 2014
Favorites
SPORTS MOMENT: 2002 NC
COLLEGE BASKETBALL PLAYER: None
NHL TEAM: None
NBA TEAM: None
MLB TEAM: None
SOCCER TEAM: None
Recent Activity
Just don't say you're doing this for the little guy.
Cover-1 base means they have a lot of numbers on the line. That should do a decent job stopping the run b/c of the numbers.
I think some of the confusion is that they didn't know who they were supposed to cover in man especially if you added some motion and various formations. https://www.elevenwarriors.com/ohio-state-football/film-study/2018/11/99146/film-study-matt-canada-masterfully-manipulated-ohio-states-defense-in-yet-another-lackluster-performance
Pattern matching can get confusing and really difficult when the offense runs RPOs.
I would think that it would be simpler for a college team to run a zone like Northwestern does for the most part, but I would have more zone blitzes. A zone base would be way more appealing if we didn't have a lot of 1st round talent at corner through the years.
He would've been in a proper S&C program if he played today. It wasn't his lack of height b/c he was roughly the same height as Dorsett and Payton. Shorter guys than him are playing today.
The Bengals didn't know how to utilize Archie. think the Bengals drafted Archie b/c they were still more of a Bill Walsh offense. Archie would've been an ideal Wendell Tyler, West Coast offense type of RB. They changed their minds and went to a power run game. By the 81 Super Bowl, they had Charles Alexander and Pete Johnson. Little bit before my time though
QB-Miller
RB-Zeke, Beanie
HB_Archie Griffin, Joey Galloway
Ken Anderson said Archie had the best hands on the Bengals
IMO, last year's O-Line was one of the best pass blocking O-lines I've seen at Ohio St. It was definitely the best O-Line when it came to screen passes that I have seen at Ohio St, but I think the run blocking was below the usual OSU standards
1. Murphy
2 Farley
3. Norm Macdonald
4. Carvey--Not great in moveis but Very underrated on SNL
5 Tina Fey
6. Bill Murray
7. Phil Hartman
A little bit before my time. I can remember Pete Johnson being a much better pro than Archie on the Bengals. I'm not old enough to watch them on Ohio St. I've watched some of Archie on YouTube when he was at Ohio St and when he was w/ the Bengals.
Why do you guys think Archie was not that good as a pro? Did the Bengals have a really horrible O-Line in the late 70s? I noticed that Ken Anderson's numbers fell off a cliff around 1978-1980.
Sounds like you need to work on your conditioning
Trainers hate the guy that wrote that book
I don't know why he didn't trade down if he like Jones that much. They didn't need a QB this year. They could've drafted a QB in next years draft. The Giants offense is not all Eli's fault plus he can still play a couple more years
Some of the scouts and other draft gurus have said that they have never seen film on a QB where the WRs drop so many catchable balls.
Don't know how the guy lasted until the 3rd.
---Below average blocker and willingness to do so....huh? I didn't really break down film on the guy but I saw some great blocking out of him
https://www.nfl.com/prospects/terry-mclaurin?id=32194d43-4c27-8328-8097-b130ba0e8060
I was surface but I currently work for a sub defense contractor.
I got an engineering job right out of the Navy w/o an engineering degree with another defense contractor.
There are head hunters that specifically look for veterans. I'd concentrate on defense contractors myself
More 4-wide double slot formations? It was rare but it was used w/ Campbell and KJ HIll on the field at the same time vs Indiana 2017.
I like Ruckert at the H. It's going to give defenses fits when it comes to who covers the H in man.
You don't know if it is going to be 11 or 21 personnel if Gil, McCall or even KJ Hill is at the H. Saunders is a really good slot possession WR then you throw in a TE like Ruckert.
KJ is more of a traditional slot WR but he can do some of the other hybrid stuff. He played hybrid in high school and he has gotten some carries on the ground here. We can feed the H easier than the Z also. Maybe if there are injuries at Z. I like the depth at H
In a 5 wide, I would think they would want Gill or McCall at one of the H spots, so that they would have the option to motion him into the backfield and run the ball
Big Nickel Packages http://www.espn.com/blog/new-england-patriots/post/_/id/4813882/playing-big-nickel-patriots-value-safety-position
https://www.draftblaster.com/big-nickel-super-safeties-defending-12-personnel/
Interesting. The first 46 strong safety was Buckeye Doug Plank. the 2nd strong safety to play in the 46 was Buckeye Todd Bell who played roverback (LB/SS hybrid) under Woody Hayes. Bell was later converted to a LB under Buddy Ryanhttps://en.wikipedia.org/wiki/Todd_Bell
Are they playing 46 defense vs the spread?+ I like it.
You can find other sites on 46 vs spread. http://blog.firstdownplaybook.com/46-bear-defense-heres-how-to-find-it
https://www.barkingcarnival.com/2013/12/2/5167176/stopping-the-Baylor-bears-run-game-texas-longhorns-gerg-greg-robinson-Big-12-championship
I didn't say "Bigger LBs are better at stopping the run"
Converted DBs are going to take time to develop into a hybrid. That is one of the reasons i have been more forgiving of Werner's play than Borland's.
I like the 3-way competition at MIKE.
We've had as hybrid for years. Last year our hybrid SAM LB was good in pass coverage but terrible against the run. Purdue, Maryland and PSU--the three worst defensive performances from last year-- ran the ball on us. I don't see how just adding a hybrid is going to save us. Schiano was obsessed w/ getting after the QB and speed but teams simply ran the ball on him
http://www.espn.com/college-football/matchup?gameId=401012878
Yeah, if Ruckert can't block one of Florida Atlanitc's backup LBs on special teams, why would coaches think he could block a 1st team B1G LB on a run play?
If Ruckert was going to line up at the H in a 4-wide, I think it would be more than a "hood ornament" or whatever Meyer called what he did w/ Wilson in his first year. The H would become more of a traditional slot WR and Ruckert could do everything that the job asks of it. He came here as more of a WR/TE tweener, but he has done some hard work in the weight room and I am sure his blocking is improving. Rob Gronkowski was a good example of a pro style spread TE who can split out wide and catch passes but he was also one who was a hell of a blocker from the set back position. If Ruckert is better at playing split right now that is fine, but he is going to have to work on his blocking to become a complete TE.
Anyways, I think Ruckert will have to show blocking on ST if he is going to want the full time TE position. It's spring. So if Ruckert continues progress in the weight room, blocking on ST etc, why not give him reps at H?