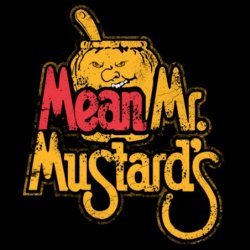 Mean Mr Mustard
---
Overlook Hotel Room #237 (via Columbus, Ohio)
MEMBER SINCE February 21, 2014
Favorites
SPORTS MOMENT: 2002 NC
COLLEGE BASKETBALL PLAYER: None
NHL TEAM: None
NBA TEAM: None
MLB TEAM: None
SOCCER TEAM: None
Recent Activity
If the Bengals franchised AJ Green, i think that means they'll draft Burrow
Are you thinking side laterals? What you are saying makes sense for that.
Shrugs are for the traps and grip work for me.
Side bends is an ab exercise. I don't know too many people that do low reps for abs.
I didn't down vote btw
DB curls- 4 sets
Skull Crushers 4 sets
Barbell Curls-4 sets
This is strange for football. I heard a rumor on the internet that said Coach Mick told some of the guys to work arms on their own time. Even Chris Fowler said that FB players don't do a lot of curls when he seen video of JK Dobbins doing curls on video or something like that
Also, that's a shitload of BW exercises for football
High reps on shrugs and low reps on side tilts?
I could see higher reps on shrugs. I should try it out.
At 6-0 193, he looks more like a slot and/or Z anyways
Captains of Crush.
I've heard that the average dude who doesn't lift can't close the trainer for reps and the average guy that lifts can't close the #1 for reps
I believe it's b/c they try to use speed and momentum. One of the tricks to getting a high number is to do this, but i think that it increases the chance of injury. I wonder what others think
I think that is why they like Borland
I think that Ruckert has been playing the H mostly. I think this year with another off season in the weight room he can be more of a true TE. With his experience at H, Farrell and Ruckert can play a regular 2-TE set or split them out wide with Farrell at the Y and Ruckert at the H. That should give D-Coordinators fits.
I'd get a degree and get as much NFL money as possible before trying to become an actor. He would still be young. A lot of actors, who were not child stars, didn't make it until they were in there late 20s or 30s (Pacino, DeNiro, Jon Hamm etc).
Also, a lot of NFL guys went over into acting but they had face recognition, contacts, etc. before they did it.
Plenty of legends 20+ years ago wouldn't have a shot nowadays b/c the game is more about speed.
Just run a spread-to-run if you want to pass it more
Really, guys?!?!?!
Honestly, I feel stupid being a fan of this stupid game and giving a shit whether or not dipshits like him catch a pass or not
Apparently, Jack Lambert had 1479 tackles through his career. https://en.wikipedia.org/wiki/Jack_Lambert_(American_football) I don't know how they came up with these tackle numbers. I don't know how official they are. Sacks didn't get recorded until 81 or 82. Anyway, Gradishar had more tackles than Harry Carson, Lambert or Singletary unofficially.
He was really respected by his peers, but the HOF is a popularity contest. He didn't play in that big of a market. He was on a team that was once in the Super Bowl; but, other than that, most of the teams he was on were average or worse.
Tony Dorsett and Walter Payton considered him to be the hardest hitting defender in the game. He was considered one the best ILBers in pass coverage
When it comes to player and coaches:
In January 2008, he was voted by a panel of former NFL players and coaches to Pro Football Weekly 's All-Time 3-4 defensive team along with Harry Carson, Lawrence Taylor, Andre Tippett, Howie Long, Lee Roy Selmon, and Curley Culp.
https://en.wikipedia.org/wiki/Randy_Gradishar
https://www.milehighreport.com/2013/5/26/4366906/randy-gradishar-hof-credentials
Generally, with very little time left in the half and Clemson is deep in their own territory, that is when you play zone or a Cover-2 man.
I've always thought of Clemson as a spread option team.
Yeah, i don't see us having Fields run the ball against some of the weaker opponents on our schedule. I'm sure Clemson does the same. It doesn't mean the guy can't run
Cover-1 man; no spy. He only had to make the safety miss. Other guys had bad angles or they were looking at the man they were covering
Urban Meyer was shocked too. I always thought Lawrence was a dual threat
The game looks fixed and it's not just the refs
When you have Larry Johnson coaching the line with Chase Young and the Bosas coming through here, no thanks to a 3-3-5. I'm sure other programs could pull it off. Probably would want a 3-4 base. We did some 3-3-5 might see in the future more, though
He calls college football a farm system. I doubt he wants to go back to CFB
https://www.sbnation.com/college-football/2018/1/23/16923966/mike-vrabel-nfl-college-football-minor-system