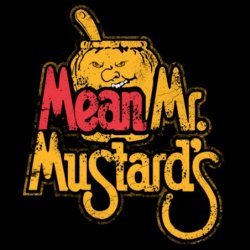 Mean Mr Mustard
---
Unfortunately, Connecticut (via Columbus, Ohio)
MEMBER SINCE February 21, 2014
Favorites
SPORTS MOMENT: 2002 NC
COLLEGE BASKETBALL PLAYER: None
NHL TEAM: None
NBA TEAM: None
MLB TEAM: None
SOCCER TEAM: None
Recent Activity
Fields is a dual threat also
Nevermind actual intelligent ways to invest your money. If you stuff $25 million in your mattress, you can take out $500,000 a year for the next 50 years
Would like to see McCall or Gill take that job from KJ, so he can concentrate on the slot position, but hands on the PR is the most important thing
Werner is more of a traditional linebacker than White, but he's still taking a good amount of reps with the first-team defense this spring as well, so he's still likely to have a spot somewhere on the two-deep after starting last seaso
Compared to White maybe but Werner struggled in the traditional LB role while he was pretty good in coverage when split out on the field side
Best offers ? I like American Express for this. Decent companies have extra points deals with them. Wal Mart, Starbucks and others have cash back deals right now. Are there any other good cards when it comes to this?
Yeah, stop the explosive plays. I can't remember a year where OSU gave up so many explosive plays on the ground.
College offenses, generally speaking, aren't that good at driving down the field and are more dependent on explosive plays
https://theathletic.com/517185/2018/09/11/betting-college-football-importance-of-explosive-plays-and-an-early-look-at-week-3-lines/
Also, he also played more of a hybrid in high school, so he was fairly raw coming into college. I think he played H-B, RB, WR, KR and PR in high school.
I always thought he would be better suited for H-B than Z. He rushed for 744 yards his senior season. https://247sports.com/Player/Terry-McLaurin-26522/high-school-43116/
In Schiano's defense last year, I don't know why he didn't just go to a 4-4 front with two LB/DB hybrids, if you're playing that much Cover-1. It didn't fool anyone when he would give a 2-deep look and then one of the safeties would come up to play man. The SS would give the guy he was covering a ridiculous amount of cushion and easy catches underneath.
It could mean a change, but I don't know. If you can recruit the D-Linemen that we do, why go to a 3 man front?
Exactly. Needs a lot of work when they put him in the box, but he's good in pass coverage.
The new coaches are talking about more Quarters and I like it but I don't see how they'll get away from a lot of straight man coverage.
K'Vaughan Pope looks like a SAM walk out prototype. Another sleeper for that role would be Trayvon Wilburn. The guy was a sub-200 pound ILB in high school.
Yeah, he can play inside and wants to play there, so they have two options other than Borland at MLB. Maybe he is better on the outside though.
I think Borland probably won the job last year b/c he was the only guy who could lead or QB the defense
I like Browning playing the MLB instead of a walk out LB role w/ his size (6'3 240). He was neck to neck with Borland for the MLB spot last season.
https://www.cleveland.com/osu/2018/09/ohio_state_linebacker_baron_br.html
I was down on Borland more than Werner myself. With how much the SAM plays in the walk out position, it's really a hybrid nickel/LB position. It might be hard to develop those guys. The man scheme last year put a lot of stress on the SAM. The Quarters scheme should help.
Borland doesn't have much sideline to sideline speed let alone speed for pass coverage. Hopefully, it was an Achilles issue and he will be better this year
On something like an outside zone/slant RPO, the WR would slant right into this middle safety. It would bust that play up. The LB who is being read on that play could be pretty aggressive on the run
JT was quicker than he was fast plus he had good body control. I think Haskins has good straight line speed but not the quickness, shiftiness or agility that JT had. I think Haskins runs a 4.75
I take back what I said about 21 personnel being mostly for running the option--it's mostly how we used it under Urban. Lincoln Riley did some interesting things w/ 2 RB sets against us.
No point in having a real H-Back if you don't have the personnel which means an option QB and an H-B that can play both WR and RB. Might as well have him concentrate on playing the slot if you have Haskins as a QB
Also, you want an option QB to go along with a real H-Back role.
It's hard to recruit and develop a real H-B. I think it's a guy who can play RB or WR. A guy that the defense doesn't know whether it's 11 or 21 personnel and will motion to either. Three wide if the defense is heavy and 2 -RB set if they are light. The only one we've had is Samuel and maybe Wilson. Jalin Marshall and others could do it a little bit
Lee and Baker were awesome athletes and the Quarter scheme mostly had them playing field side flat. The Man scheme Schiano ran made Werner cover a slot or a tailback most of the time in man coverage which is much more demanding.
I'm not saying we go to a base 4-2-5 btw. If you have time to substitute on a 3rd and long, why not bring in a nickel?
An H-B can make it a 21 or an 11. ---Hard to find though. We have had Samuel and maybe Wilson that were able to do that--
Schiano would stay in base 4-3 even on 3rd and long situations when there was time to substitute. He didn't do it all the time, but he did it a lot of the time.
It is one of the weaknesses. If there is a blown assignment, it's really a huge play.
I heard RPOs were causing defenders to make more mistakes also