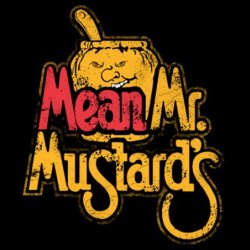 Mean Mr Mustard
---
Unfortunately, Connecticut (via Columbus, Ohio)
Member since 21 February 2014 | Blog
Favorites
SPORTS MOMENT: 2002 NC
COLLEGE BASKETBALL PLAYER: None
NHL TEAM: None
NBA TEAM: None
MLB TEAM: None
SOCCER TEAM: None
Recent Activity
I am talking for admin purposes
I think that Ohio St has to give people certain titles in order to give them a certain amount of money.
Slayer Sometimes more.modern stuff like.Pantera or more modern stuff like Ghost
#HireEdWarriner
##HireTimBeck
Well, one big factor is that there are some pretty bad QBs that make NFL rosters and I don't think a team that does not run a good percentage of read option would draft him or invite him to camp. For OSU fans, does JT have a weaker arm than Krenzel or Tomczak? I don't think so. I think JT's downfield passing is just really inconsistent. Having a long career as a backup is JT's ceiling.
Ohio St would have to pay Herman a lot more money to get him to stay at OSU instead of Houston not just a little bit more. It was a good move on Herman's part
I had the Panthers, Texans, Cowboys, or Seahawks. I think that he needs to go to a team where he can be a 3rd stringer for at least one year to work on his downfield passing and I think he needs to go to a team that plays plenty of read option. More spread option than a pure spread
I forgot about the Rickenbacker Airport
One and five would be the hardest. I think they could build a huge building in the Gahanna or New Albany area and still be close to the airport, but I don't know of any existing buildings that size. A shuttle to work could be built, maybe, but that is about it.
Lamar Jackson would be more ideal but he is going in the 1-2 round. This mock has him going at 15 https://www.cbssports.com/nfl/draft/news/2018-nfl-mock-draft-broncos-take-baker-mayfield-jets-pass-on-a-quarterback/
I don't think JT would replace D Anderrson this coming year. Eventually, the Panthers would want more of a spread QB who could run some read option. JT needs at least a year at 3rd string. I think JT poor downfield passing is due to inaccuracy and a slightly weak arm. Those are things that can be improved. He's extremely accurate on the short stuff though
No team will spend a 1st or 2nd to be a backup QB for a franchise QB
That was a big question I had. They were talking about 50,000 new employees, so I assumed being a shipping hub would be a big factor, but I guess that it is not
That's the number one team I thought would draft JT. They have Derek Anderson as their 2nd string QB. If Newton goes down, they have to throw out a huge chunk of their playbook. They would have a harder time utilizing McCaffery and Samuel, also. I could see the Texans, Cowboys, or Seahawks drafting JT also
If he gets one of his small hands on the football, that's good enough for a DB.
Favorite --Big Four at Yankee Stadium
Most Recent-Iron Maiden Summer 2017
Prince to left tackle is strange given how much pass protection was an issue during his soph year. He has really improved, but still, I dunno. A lot of people think he will go there. Did you guys hear something?
It might have been good for McCall to do a dirty bulking year., but yeah, he's a speed guy
X=Split end
Z=Flanker
Y=most of the time tight end
The better gender?? You don't understand women
Spread offenses give QBs quick easy throws. Spread option offenses will simplify the pass defense more for the QB.
Running the option and RPOs were JT's strengths
I still say JT is drafted and will make a team. He'll provide good depth on a spread option team like the Panthers, Seahawks, Cowboys, etc
I don't understand why McLaurin would. McLaurin is becoming an ideal Z for this offense. You kind of have to take a hybrid to fill that position b/c he will have to block, be effective on screens, and they can get involved in the run game like the H it's just rare. He is also turning into an effective deep threat--the traditional role of a Z. It usually takes time to develop
Wow. Another awesome post. You the man, Mr Mustard!!!
I've seen Skip Bayless take Ohio St's side before b/c he like to be a contrarian. Start rooting for another team Skip.