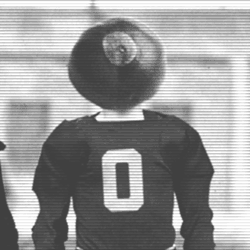 mcollier
---
Member since 15 September 2010 | Blog
Recent Activity
Wow,OK....that was pretty good.
Good news; Buckeyes won a tough game on the road in challenging weather conditions. Better news; that Sparty team we played today is more than capable of beating Penn St next week!
Thad is a great coach. Easy to point out holes in the resume. No natties, many good coaches are missing that particular accomplishment. Get rid of Thad, who out there is an upgrade? Dang we are spoiled!
Got to have the ones we are supposed to win! Let's go Bucks!
Loved the unis! Thought the helmet stripes on the shoulders were a great look.