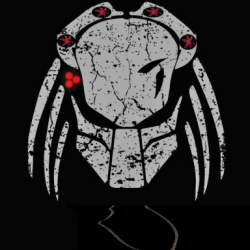 McGrind
---
Behind enemy lines. (via Sylvania, OH)
MEMBER SINCE February 26, 2015
Favorites
COLLEGE FOOTBALL PLAYER: Zeke
COLLEGE BASKETBALL PLAYER: Agent zero.
NFL TEAM: KC Chiefs
NBA TEAM: Cavs
MLB TEAM: Detroit Tigers
SOCCER TEAM: Is Pele still playing?
Recent Activity
Knew I should of bought the Silverdome...
Third time is a charm...welcome back XFL.
I think they they just wanted to position themselves that they did everything they could...but you know not their fault. What always bothered me was coaches and staff some are quite old and definitely should not be exposed to the risk.
If you are a millionaire 65 year old coach with a family...why would you risk it?
Heard his father on Detroit radio...tried to get him to say something that would make the locals happy. But only had good things to say about Day and staff. Day dynasty is only just beginning.
One HS graduation party here this summer...and in a little over a week 40 cases. Kids not living in a bubble...so not sure how they expect anything over than the obvious to happen. MLB is off to a great start and these are supposed to be adult professionals.
Worth logging in just to downvote this stupidity.
Last Chance for Last Chance U.
Going to wear it in the locker room?
If there was any year to take a RS...this would be it. Hell if I was a 5* I would sit the year out and train in the Caymans or something.
A couple weeks ago Gene was still talking about 50K in the Shoe...just not going to happen.
A simple HS graduation party in town resulted in 45 cases...in a week...and business closures and people (rightly) concerned if the kids had any contact with seniors...which it appears they might.
We are probably 2-3 weeks from the Oh $h!t moment of C-19. Where the reality of no vaccine and rising deaths counts hits the decision makers square in the face. Everything including football and in person classes will be under review.
Zero? Infection rate is 20% of people tested in some places.
Lack of symptoms does not mean lack of the virus or potential lung and organ damage.
We can't even get people to put on a cotton mask for a trip to Walmart...you think they are going to take some rushed vaccine from the "Warp Speed" program and go...well as long as the tweeter in chief and the cnc says it is fine then I take it.
Been saying this for several months...hope (and name calling) is not a strategy to combat a highly infectious virus.
Actual death count just in Texas alone is now 100 per day with nearly 10,000 hospitalized.
You are always welcome to look at the facts yourself...they are widely available.
Just wait a couple of weeks death counts going up...but yes age and health matter...just like lots of other diseases.
Half the capacity of the Shoe got C-19 in a single day...yea that is not a problem.
Remember the outrage @ MD with one young man dying? I am afraid as soon as one coach or player dies then it is game over.
Very high probability I will be watching all games from my 100% covid free man cave.
No mention of 10 cent beer night. Buy 10, drink 7, throw 3.
...in an induced coma and on a ventilator lol, thanks I'll pass.
...saying nothing is going on when we will have 150k + Americans dead this year falls under the category of 'otherwise bad' in my book.
I take offense at that remark 'scrappy try-hards'...you will be hearing from my lawyer Ambul Anchaser shortly.