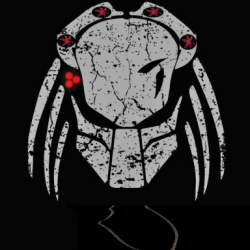 McGrind
---
Behind enemy lines. (via Sylvania, OH)
MEMBER SINCE February 26, 2015
Favorites
COLLEGE FOOTBALL PLAYER: Zeke
COLLEGE BASKETBALL PLAYER: Agent zero.
NFL TEAM: KC Chiefs
NBA TEAM: Cavs
MLB TEAM: Detroit Tigers
SOCCER TEAM: Is Pele still playing?
Recent Activity
I don't...plan was to assign QBs so no team totally sucked and promote parity...not disparity.
Yea pretty hard to be good at everything...you can make a boat load of money just being great at one thing.
I am as worried about MSU as I am worried about getting coronavirus from my Corona bottle.
Ahrens stats vs Nerdwestern...4 for 5 from three for 12 points!
Grinder for the win!

Agreed, also doesn't take that long to narrow the list...did it for my own two kids. Son was on ND campus 15 minutes and said next. Daughter liked the campus...but they didn't offer her chosen major. Getting down to a dozen or so schools is really not that hard.
Sure there are winners in the portal...but more losers, they just don't make good copy. Who besides some on this site want to read about QB4 Tate... Burrow was smart, battled for three years, got better, received his degree and then took a look at the opportunities out there.
SAT aces...one of those is unlike the others....
Chiefs fan here...man he has a great shot to move up with Hunt gone...really hope he maximizes this opportunity...same backfield with Mahomes is a great way to make a living.
Need to swipe Edwards from ttun period. Snuff out all semblance of hope.
Waiting for mman to send me Shea butter highlight clips................................................still waiting
Zeke needed to eat more to get more calories...
Was going to read the article...but maybe next week...
Can we blame the coach for that one? Uncontested 18 inch shot in a key possession.
Loved the sequence where we get the switch and Kaleb has a guard on him...but stead of dumping it down to him we chuck up a bad three over Orturo. Long rebound and then they get a transition three...JJ starts talking about the old days.
the talking heads who say ttun doesn't have talent are just wrong...don't have the motivation to review but my gut tells me they have done a poor job of recruiting for position....seems like they get 6 guys who are 6' and 190 and then no 6'3 280 guys...so stars are ok but you can't play with 6 safeties.
D. Grimtonio is done. Sparty will be lucky to hold onto fourth place in the east. He is like the guy who tries to get an extra 10000 miles on his tires and spins out into a tree. Culture, players, coaching, offense all bad.
Miami U = cradle of coaches....btw I would rent not buy in Detroit. Hopefully his next job he gets to work for a real pro franchise.
on why Ahrens is playing...only guy with some semblance of a 3pt shot
Only bright side of hoops...ttun tanking hard as well. These teams are playing like they are jockeying for the first draft pick.
BTN or Bucks hoops?
9 months to get healthy and work on his jump shot...hopefully both will be a great success.
I think he was an okie commit...who decommitted a month or so ago...
DSOM...don't sleep on marcus
Seems perfect for a reality TV show...time to transition careers.
Wait...why not get the Tates together...something like 'Tator's Know Best'...I'd watch.