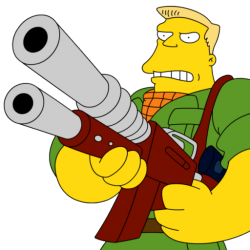 McBain
---
MEMBER SINCE June 02, 2015
Recent Activity
Yadi, Sal Perez, Grandal, Wilson Ramos, Gary Sanchez
Getting a Realmuto extension agreed upon makes his price go WAAAY up to the point it would probably take 2 of our top 5 prospects. The Marlins aren't even allowing a window to to negotiate an extension because they must know there are only a handful of team JTR would sign an extension with and don't want to scare other teams away.
I believe with a lot of these 1 year rentals the reds could in theory give them Qualifying Offers and get a draft pick if they decide to leave. Also, if things go belly up this season they could flip Puig, Kemp and Wood pretty easily (as long as their numbers aren't a disaster).
Although judging by the Matt Harvey fiasco last year I don't have a lot of confidence the front office could pull that off- Got Harvey for pretty much nothing, he had somewhere around a 3.50 ERA for the Reds around the trade deadline and they held on to him and the GM said to keep the "positive momentum" then promptly went 19-36 the rest of the way and Harvey walked for free and Reds passed on the opportunity to get SOMETHING from him. Even if it was a long shot prospect at least it's better than nothing
The more I think about the move, the more I like it (given that the price isn't too high). The Reds could desperately use a top of the rotation starter but it seems like the Indians wanted the farm for Kluber and Kuechel doesn't seem to have any interest in Cincy (saw he has narrowed his list to ATL, MIL, and HOU).
So if you cant get the ToR type of starter then the next best way to win games is to simply out-hit everyone. Right now with the roster as is the Reds are probably gonna end up somewhere between 75 and 85 wins, so most likely missing a playoff spot (especially in the absolutely stacked NL Central) and with Puig, Wood, Kemp, and Roark with only 1 yr left on the contract then you have to go all in a little bit.
You also have to remember Realmuto put up the best offensive numbers for a catcher playing in what is probably the most pitcher friendly park in the league. If he played in GABP his 21 HR and 75 RBI could easily turn into 25-30 HR and 85-90 RBI which is a massive difference over the current catcher
With the soft schedule next year, I think we could cruise to the playoffs and Haskins get a Heisman if he came back. But with that said, Haskins is pretty much universally considered a top 10 pick with recently a lot of experts now saying top QB off the board (ahead of Oregon kid) so that probably translates into a top 5 pick. Will instantly became a multi-millionaire overnight, can't pass that kind of opportunity up. I would love to see the mess of a QB room Smart would create for himself by leaking to a recruit that their QB is leaving and leading him to believe that Fields is coming to OSU.
Day hasn't even been at OSU 2 full years. I hope he can step in and keep the train rolling but it's definitely high risk / high reward with Day
412
Uhh what? Last years National Championship was the 2nd most watched National Championship (only behind OSU v Oregon). They made tons off money of that All-SEC matchup and wouldn't hesitate to put 2 LSU and Bama both in if LSU runs the table and Bama has only 1 loss
Penn State is better than TCU which is what has me nervous. We had 2 defensive TD's and a blocked punt which was basically a special teams TD since the offense only had to go 20 yards. We can't expect 21 points form D/ST this game. Also even though the game was played like 15 miles from TCU campus, it was a pretty even split from the crowd. This is the first road game and it is one of the top 10 toughest places to play in college football. A lot to be nervous about this game.
But Haskins has given us no reason to worry so far, and I think he will light Penn St up for 400 yards and 4 TDs. Just need 3 or 4 stops by the defense and we should win
I hate Michigan as much as the next guy but I think Rashan Gary could easily be a top 5 pick and Devin Bush could be a 1st rounder. Also a lot of places have Patterson as the top QB in the draft and even saw a mock of him going #1. If Harbough can't beat OSU this year then I don't think he will ever beat them before he leaves/gets fired.
The message was sent loud and clear last year- do whatever you can to finish with just 1 loss or less. Two years ago we were told because we beat 3 top 10 teams was the only reason we got in over PSU but it is clear now with Bama getting in with no good wins that the real criteria is just don't loss twice. Easy schedules are not punished (Washington 2 years ago and Bama last year) so no need to schedule yourself out of a playoff birth any more.
I hope the field is expanded or the criteria are adjusted before OSU plays Texas and ND out of conference in the same year because the committee as we know it now doesn't seem to reward that kind of scheduling.
The PI call was controversial but there was no doubt defensive holding on the play before the ball was thrown so it would have been the same result anyway. Also the game should have never went to overtime, there was a catch on the 3rd down near the sideline where the WR was in and they called in OB and we had to punt instead of being able to run out the clock.
Bill Greene just put a Crystal Ball pick for NPF and it was VIP but I think UF % went up so I assume it was for the Gators
I am a Broncos fan but I think along the same lines as you, I would put a full court press on Jimmy Garoppolo right now to try and sign him (and then look at Kirk Cousins and maybe Alex Smith). I think if you can sign Jimmy G or Cousins you don't bother taking a QB in round 1 but if you have Alex Smith you can still take a QB and buy a year or two for them to learn the game from the QB2 position.
So how does the per player average work then? If we both have 22 commits and they have more points then us then wouldn't it have to be that their per player average is higher?
A lot of times these smoke screens come up days before the announcing to create some drama, so I wouldn't worry too much until CB's start flipping. We are usually the victim of the smoke screen though (Trey Smith and Marvin Wilson come to mind last year, Mecole Hardman and Rashard Lawrence the year before that) so it will be nice for us to not be the decoy team!
Two CB's for Oats to the good guys coming in too... does that effect things with JJB?
Also, OSU is the only P5 team in the state and a vast majority will be OSU fans while Bama has to split the state with Auburn which will take a certain percentage of the population away from Bama
I won't watch tonight, not because of a boycott or anything but I genuinely do not care about the result of the game at all. I rarely watch games that I have no rooting interest in. I may check the score on my phone toward the end and it if it close with 3 or 4 minutes in I will tune it to see the end.
Special teams/ muffed punts
I tend to agree that this is a golden age of Ohio St football and it will be very disappointing to leave with just 1 championship by the time Urban retires. That 2015 season will sting for a while as one of the worst offensively coached games of all time. We had Zeke (NFL RoY the next year), Thomas (would have been RoY if not for Zeke), Braxton (NFL caliber WR), Curtis Samuel (NFL caliber HB), Marshall (cup of coffee in the league), and Vannett (NFL quality) but could only score 14 pts at home vs MSU who had a back up QB in.
Where is the OSU v UCF sim??
I have skimmed through both threads and have not seen that suggested. It is definitely a unique take. I hesitate because some mediocre teams can play in the conference championship. Stanford played for a conference championship with 3 losses this year, Va Tech and Florida last year had 3 losses so I don't think giving an opening for mediocre teams to get an auto bid would be good
I tend to think that would make things worse. The criteria is already different from year to year because it is a whole new group of people. Maybe we need the group to set out before they ever do their rankings what they value most and put a weighted value on it. For example, this committee could have said "we value have 1 loss or less over strength of schedule or conference championships"
I'm ok with 6 but we have to lose the auto bid for conference champs. Stanford played for a conference championship this year with 3 loses, no way they deserve to be in over Bama, Wisconsin, Penn St. Last year Florida and Va Tech played with 3 losses.
Last year we could have had a playoff of Oklahoma, Va Tech, Florida, Colorado, Penn St plus only 1 of Clemson, Ohio St, Bama, Washington, Wisconsin