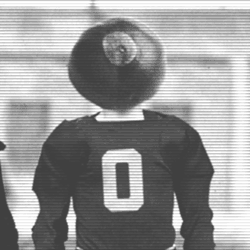 mbarnhead16
---
MEMBER SINCE November 01, 2015
Recent Activity
I thought we were boycotting NY6 this year?!?!
Trey Burke still gives me ulcers if we're talkin all sports.
has the whole world GONE CRAZY?! AM I THE ONLY ONE WHO GIVES A SHIT ABOUT THE RULES?!?
LOL have you happened to see Clemson's DL the past few years?
No real problem with "negative recruiting" if other schools want to do it. Carman snitching on his new coach is a major red flag IMO. Still got Davis and Myers along with Jones and Wray. Not too worried about OL depth.
Somehow I think the "Score 24 points" might not be one anymore.
Immobile? Do you know who Shea Patterson is?
Dude....you sound like a TUN fan
You can be a fan and also be objective. This team has been wildly inconsistent all season and the Iowa loss is unforgivable. Having said that, fuck Bama.
Lets be real here. UT doesnt give a shit about the PSU allegations. They think of Schiano as Butch Jones 2.0 and are throwing a hissiy fit they cant have their Grumors anymore.
Dont think this is going to happen
upvote to get rid of the number 31
Our starting QB has a probable knee injury before the first drive? QB draw up the middle 20 times!
I'd like to see what Wade can do.
I do not think we deserve to go to the playoffs this year, but how in the hell is this bama team any different than our 2015 team? We were out of the conversation immediately after the MSU loss.
Will someone please explain to me how this bama team is any different than our 2015 season. No way should they get in.
What he did was dumb but those KU players were being real assholes the whole game tbh.
Ahh the ole' reverse jinx method I see.
Please contact me. I would like to try whatever drugs you currently have in your possession.
can we not reefer to weed as a drug?