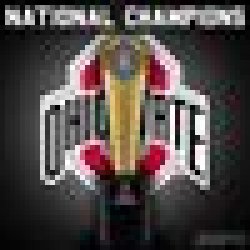 mb5599
---
Fayetteville, North Carolina (via Utica, Ohio)
MEMBER SINCE July 19, 2012
Favorites
SPORTS MOMENT: 2002 National Championship Game
COLLEGE FOOTBALL PLAYER: Chris Speilman
COLLEGE BASKETBALL PLAYER: Larry Bird
NFL TEAM: Pittsburgh Steelers
NHL TEAM: Hockey sucks
NBA TEAM: Los Angeles Lakers
MLB TEAM: Cincinnati Reds
SOCCER TEAM: Soccer sucks
Recent Activity
Corona bros are not going to like your optimistic data. watch your 6.
as well it should be. every place is different. one size does not fit all. let the local officials make the determination not some politician or bureaucrat 1,000+miles away who has no idea what's going on.
I was just going to type "BUT, SCIENCE" and shut this whole conversation down, but I'll let you have the honors..........
hell, that dude probably has a she shed.
With how the playoffs are determined I would prefer Michigan to be competitive & ranked highly going into the matchup with OSU every year
Screw this. I want Michigan to get so tired of getting their assess whipped, that they move to the Ivy League (as some on their blog have debated) or cut the football program entirely.
forcing "student" athletes to play football
who the hell said anything about "forcing" them to play? if they are concerned about it, they dont have to play. no way the ncaa will deny them some kind of red shirt because of the situation. no one is going to force them to do anything. no need for the hyperbole.
you mean ttun could lose to us twice in the same season?!!
good points. saw an interview with a doctor yesterday about how the lockdowns can have a devastating affect long term medically. how many people have not been diagnosed with cancer because of this and because of the delay in diagnosis and early treatment, how many will either die or go through even longer and more expensive treatment therapy because of the delay in diagnosis. people will be feeling the affects of this lockdown for a very long time.
agree 100%. i understand the reason they locked everything down when they saw those numbers from the models at the beginning. now that there is actual data which shows just how off the models truly are, some people are ready to apply that new data and adjust their courses of action while others are still basing their decisions on those faulty models which are still wildly inaccurate. i think it started out that people were trying to do the best they could based on the information they had, and now it has become political which is pathetic.
Because they were brought in to treat overflow patients. Non-COVID that still need emergency care. They left because NO ONE was going to the emergency room that wasn't a COVID patient. They were all staying home.
That is the point. There was no massive overflow of patients. Comfort saw exactly 179 patients in 3 weeks while it was there. People were still going to the emergency room (not nearly as much as usual). In a city of 8.399 million, people do not just stop having heart attacks, breaking bones, drug overdoses, etc.. Your comment of the ventilators kind of proves the point that nobody knew what was going on early on (even the "experts") and are in political survival mode now. NYC had identified a need for ventilators back in 2006 for this type of event and had purchased some, but did not want to spend the money to maintain them so sold them off shortly after they got them.
it's usually something in between. it started out as an abundance of caution for people's health and ended becoming something far more nefarious and cynical (i.e. never let a crisis go to waste).
Navy, the hospital ship and the temporary field hospitals were barely utilized. i know the hospital ship is gone and pretty sure the temporary field hospitals are already gone. also, cuomo was screaming about ventilators for days and days, but in the end, started giving them to other states or not using most of the ones he had at all. we will never get an accurate number of covid deaths. too much politics involved on both sides. cuomo seems to have created a bigger problem for himself when he ordered the nursing homes/long term care facilities to take covid positive patients. that was like throwing a match into a lake of gas. i'm sure he did not come up with that idea on his own. an "expert" or a panel of them, probably recommended it to him and he accepted their advice. now, there are thousands dead from that decision. thats not fear mongering that is what happened.
odds are pretty high that most people have been exposed to the virus already. when this is all over, both sides will still claim they were correct no matter what. you have to live your life. if people are afraid, stay home.
somehow they said that before this started they had a "rainy day fund" and a surplus. not sure how that is possible when you are swimming in red ink from unfunded pension liabilities.
agreed. that is why they need to pass some form of tort reform to protect the businesses that open up. if they take precautions they should not be sued out of existence because someone got sick. if that protection is passed in legislation, alot more businesses will open up and i think you will see a flood of people filling them. i know down where i live, people stood in line when they opened up homegoods, tjmaxx, etc.. people want to get out and do things. when they open up the restaraunts in a couple of weeks, you can bet your ass my wife and I will be out there.
but what about the 2 weeks after the 2 weeks after Memorial Day? Just need some more time.......
you can find doctor's who will support either side of the discussion. no one is saying to start going to a packed stadium for a concert tomorrow, but you have to begin opening up where it makes sense. one size does not fit all and the response cannot be that way. if anyone is uncomfortable with being out and about, stay home. if you are in a the at risk catagories, stay home.
November? Holy shit! that is ludicrous. there wont be any jobs or stores to go back to if they hold back that long. i feel sorry for the younger generation. they are going to be taxed to hell to pay for all of this.
the governor's office should be the one's releasing the information. they are the chief executive. if they are screwing with the numbers, there is no doubt it will come out in a leak. as far as opening up the economy, you need to research the great depression and take a look at what that type of unemployment looks like. we cant print money forever. the government needs tax revenue and the economy has to reopen for that to happen.
Not so sure. Players have been playing with all sorts of injuries since the game began. It is a violent sport, but no one is forcing anyone to play. Its just part of the game.
but you'll believe the numbers from the WHO or the CDC (which by the way Birx said wasnt accurate at all). or you'll be all in on the "expert" model numbers which have yet to be in reasonable tolerance. I'm not saying either data is accurate as I have skepticism about them both, but time to get the economy started again. you can keep quarantined until a vaccine is developed if you want.
it's hilarious because mgo had been pumping this up for the past few days and how they were on the cusp of victory. that shit never gets old.
6 weeks off for a torn tendon??? he did'nt use the right dirt.
Logged in just to upvote this!