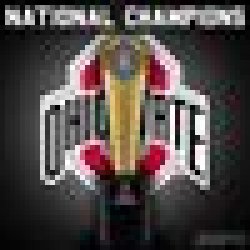 mb5599
---
Fayetteville, North Carolina (via Utica, Ohio)
MEMBER SINCE July 19, 2012
Favorites
SPORTS MOMENT: 2002 National Championship Game
COLLEGE FOOTBALL PLAYER: Chris Speilman
COLLEGE BASKETBALL PLAYER: Larry Bird
NFL TEAM: Pittsburgh Steelers
NHL TEAM: Hockey sucks
NBA TEAM: Los Angeles Lakers
MLB TEAM: Cincinnati Reds
SOCCER TEAM: Soccer sucks
Recent Activity
I'd take 8-4 all day long. Hell, I'd take 1-11 as long as we beat Michigan
and eating boogers.....................
undefeated would be great, but just beat michigan.....................
i agree about the lunar camera story. its amazing that its only been 50 years since we landed on the moon. seems like it was much longer ago. those pictures are amazing. been watching all of the programs about the apollo misisons leading up to the landing on smithsonian channel and others. what those people did in achieving that is mind boggling. cant wait to see them get back to the moon in a few years and mars after that (if i am still alive).
agree that the RPOs made it difficult to run block, but they could not even run block on 3rd and 2 or goal line when everyone knew they were going to fire off and try to muscle the ball into the end zone. i dont ever remember seeing a more frustrating oline when it came to run blocking. they were subperb at pass blocking however and kept haskins upright most of the time. they seemed to lose their nastiness when it came to run blocking.
I would definitely say the oline was not good at run blocking. too many times we were in goal line situations and they were unable to just line up and hand the ball off to dobbins or weber and push the ball into the end zone. or 3rd and less than 2-3 yards and the rb would get stuffed for no gain.
Would not put last years numbers on Dobbins (or Webber). O line could not run block for shit and defenses loaded the box to force Haskins to beat them with his arm. With Fields running ability and (hopefully) a better run blocking oline, i think his numbers will improve quite a bit and wouldnt be surprised seeing his name mentioned for Heisman consideration.
if urban taking coach mick and pantoni away would cripple us, we are screwed anyway. i find it hard to believe that both of these guys do not have assistants that they are mentoring to take over when they eventually leave (retire or new job). if not, that is poor management and day needs to put assistants in their hip pocket to learn their techniques and how they make their decisions.
maybe the defense can make up for some of that. if they are as porous as last year, this team is in trouble. the back 7 will be just as important as the oline.
I'm okay with some zone read in the playbook (especially in goal line situations), but dear lord do not run that scheme 80% of the time. that shit may work over and over on BIG teams, but we saw what will happen when you play against elite defenses.
if he commits to ohio state that is automatic.
highly doubt Ohio State fights him on his case like Ole Miss did with those players. its all up to the NCAA.
Come on man.... We have seen him throw and run some this year. Not even close to being as electric as murray. No comparison.
not sure anyone is personally attacking borland, just his speed. you have to admit that he got left in the dust on quite a few plays. probably due to the achilles, but if he cannot physically keep up, he needs replaced (except for when we play michigan since they just try to slam it up the middle on every play). no position on this team should be safe. if you are not performing for whatever reason, they need to let someone else have a shot. hopefully borland will be completely healed by fall practice and can perform better. best players need to play.
Exactly. who is going to chance a first round (or a second round pick) on someone who may or may not play football. its not like they get to pick over again.
and (as painful as it is) we all remember how that turned out................
Sorry Sallee, but if you dont win your conference you dont deserve to be in the playoffs. I dont care who it is. Even if NW would have beaten us, they should have went to the playoffs over us since they beat us head to head.
i dont understand the reluctance to having the conference champs getting an auto bid. who cares if utah/ptt/northwestern won the championship and got in? they won the conference championship by beating another top ranked team. if pitt would have beaten clemson or NW would have beaten us, neither clemson or OSU would have been able to make a case to get in over those teams. it was a head to head matchup on the field which is where it should be. if you want a guaranteed spot in the playoff, win your conference. get rid of the inherent bias in the current selection process.
"Superstar" ???? Just no.
Yes reverting back to that style of offense would be a problem. That type of offense does not work against elite defenses. Running up the numbers against rutgers, indiana, michigan, etc. does not m ean anything when we're playing Clemson or Bama.
we are gong for two after every touchdown now. no need.
cant see hurts or winbush coming here as backups. if they came here and started, tate would leave. if tate is not ready after 2 years of learning the system, it would be time to move on anyway.
at least stay long enough to crush Hairbaugh into the dust and send him limping back to the NFL. if Day beats Hairbaugh next season, look out. the scum fans will riot and take out the city's only Dollar General.