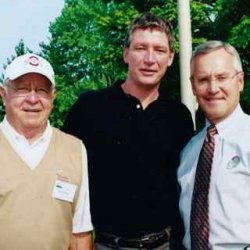 Maxxxx
---
MEMBER SINCE July 20, 2014
Recent Activity
Left that dude hanging at the end.
Those deer don't kill themselves.
How much are your condo maintenance fees?
hmmmmmmmmmmm
mmmmm
mmm
mm
m
Such as... and such as.
Miss South Carolina is writing for a UM fan site?
Alas but I have but one upvote to give you.
He weighs 205? I need to go on a diet. Or get taller.
Brutal.
Fortunately we had quaaludes and Crazy Mamas.
Agree. But he left out #5.
Their cunts.

Late to the party of reading this excellent article. Them ducks don't kill themselves.
Surprised to see the low number of comments.
Maybe we are a gosh darn football school.
I say nahhhhhhhhhh!
Nice win today!
ha... Othello Hunter!
ps What about that Ken dang Johnson?

Oh well, COWARD to the future.
Fixed it for ya.

I wonder...?
Will TOSU vs West Coast team... in the cherry New Years Day Rose Bowl time slot... get better ratings than a playoff semifinal?
Predictions anyone?
So you're saying it's NOT parking tickets?
Don't watch the playoffs.
Pass it on.
Is that the boom goes the dynamite guy calling the game?
And Todd Penn??
PENN YOU SUCK!!!!!!
#10?
Who wrote this? You a foreigner?
Ohio has only 3 cities better than Omaha??? Three? Am I the only one who has been to Omaha? Holy shit man there's 10 cities in Ohio better than that place. Omaha is Middletown with untimed stoplights. Dayton smokes the place. Akron too. And Athens and Canton and Lancaster and Lima and Toledo and et cetrea... and even freaking Sandusky. Hell, Upper Sandusky gives Omaha a run for it's money.
Three. Ha!
Yes, he'd have to have the courage of a lion to return so soon.
Or be a Spartan-like warrior!
His toughest/best catch?? It was good for a first down to basically allow us to run out the clock and end the NC game. He was interfered with and still made the catch and stayed inbounds. To bad the ref blew the call.
Glad to see him as #12 here. Always thought a bigger deal should have been made out of him.
No Title IX implications for Herman if he knew?
Probable drinker??
Gasp!
Oh my.
That the best photo of this man is a grainy team pic speaks volumes about how the world has changed.
Basketball school.
Just not a very good one.