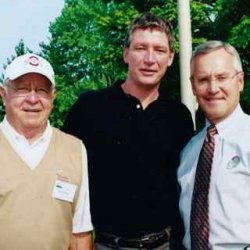 Maxxxx
---
MEMBER SINCE July 20, 2014
Recent Activity
Agree. But he left out #5.
Their cunts.

Late to the party of reading this excellent article. Them ducks don't kill themselves.
Surprised to see the low number of comments.
Maybe we are a gosh darn football school.
I say nahhhhhhhhhh!
Nice win today!
ha... Othello Hunter!
ps What about that Ken dang Johnson?

Oh well, COWARD to the future.
Fixed it for ya.

I wonder...?
Will TOSU vs West Coast team... in the cherry New Years Day Rose Bowl time slot... get better ratings than a playoff semifinal?
Predictions anyone?
So you're saying it's NOT parking tickets?
Don't watch the playoffs.
Pass it on.
Is that the boom goes the dynamite guy calling the game?
And Todd Penn??
PENN YOU SUCK!!!!!!
#10?
Who wrote this? You a foreigner?
Ohio has only 3 cities better than Omaha??? Three? Am I the only one who has been to Omaha? Holy shit man there's 10 cities in Ohio better than that place. Omaha is Middletown with untimed stoplights. Dayton smokes the place. Akron too. And Athens and Canton and Lancaster and Lima and Toledo and et cetrea... and even freaking Sandusky. Hell, Upper Sandusky gives Omaha a run for it's money.
Three. Ha!
Yes, he'd have to have the courage of a lion to return so soon.
Or be a Spartan-like warrior!
His toughest/best catch?? It was good for a first down to basically allow us to run out the clock and end the NC game. He was interfered with and still made the catch and stayed inbounds. To bad the ref blew the call.
Glad to see him as #12 here. Always thought a bigger deal should have been made out of him.
No Title IX implications for Herman if he knew?
Probable drinker??
Gasp!
Oh my.
That the best photo of this man is a grainy team pic speaks volumes about how the world has changed.
Basketball school.
Just not a very good one.
Makes my photo look waaaay dated.
Love ya Earle!! Hang tough!
Not to get all lifeguardy... but big fast dudes flying across small pool = some cruise ship concussion protocol.
It was muted at the bar. Double bonus.
That we are not a basketball school.
Hell yes we are! Now lets goooooooooooooooooooo! (yelled Belushi/Animal House style)
They need to get the ball moving. Standing around = not the answer.
Often seems the NCAA tourney is called more tightly and KBD will benefit from whistles in the dance... unless those whistles are on Tate and Wesson.
Sounds good to me. I had season tickets when I was an undergrad (Penn you suck!!!!) and St John rocked then. And it still was plenty comfortable for the Men's volleyball championship last spring.
The Schott has issues other than the shape of the structure. The programming is a goofy clown show. The music is dentist drill appalling. The lighting is hot white harsh. Who's is charge of that garbage? The occasional free ticket won't even get me there.
Great atmosphere when the off court lighting is dimmed at St John... see above photo.
Go Bucks! Beat Michigan University!