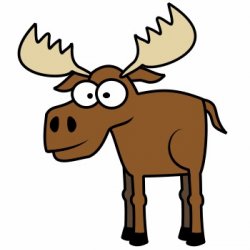 MaxTheMoose
---
New Lexington Ohio (via Logan Ohio)
MEMBER SINCE February 14, 2019
Recent Activity
Comment removed for violating the site's commenting policy.
Also he's one of those jackasses who always blames his players, but deflects all the blame from himself
Comment removed for violating the site's commenting policy.
Okay but how is this going to make his team play better?
Regardless of what anybody thinks, the blackout isn't going anywhere. So might as well accept it
I would like to see a gray out myself
What have you done with your life that's so goddamn special?
If we do this once a year it doesn't bother me. When we start wearing them in the UM game it's a problem.
I'm glad they're both gone. Nothing but a bunch of goddamn drama between two grown fucking millionaires.
Glad to see FaceApp is finally get some recognition. It's one of my favorites
I had a dream last night that we got blown out by Nebraska this year, like 42-0
I have mixed feelings about it. On one hand it is very interesting to hear the thoughts of a college football insider. On the other hand, he seems like a huge man child with an axe to grind. There's some things I would like to hear him admit in his podcast but I don't think he will divulge them. Such as the fact that he was a horrible WR's coach.
Correction Indiana hasn't beat Ohio State since 1988
Urban Meyer could learn something from Calvin Murphy
For a giant wormhole to form, and suck Clemson and Bama inside, never to be heard from again.
I agree, but it seems like they're both huge man children with even bigger egos
Somebody who doesn't like all the shit that he's putting out. Not saying they would be successful but I think somebody like Tom Herman would attempt to
I just wonder how long his schtick goes on for before somebody tries to shut him down
Pretty sure it's true. I don't think Smith would have any reason to lie about it. You're just getting upset because Urban was the coach at OSU.
Put yourself in Coombs situation. How would you feel?
Urban Meyer cares about Urban Meyer.