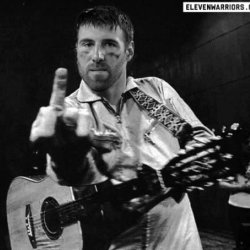 MAVBuck
---
Sylvania (via Hicksville)
MEMBER SINCE May 17, 2012
Favorites
SPORTS MOMENT: Evan Spencer's pass to Michael Thomas over Cyrus Jones
COLLEGE FOOTBALL PLAYER: Mike Vrabel
NFL TEAM: Packers
NHL TEAM: CBJ
NBA TEAM: Pacers
MLB TEAM: Reds
SOCCER TEAM: I deplore communist kickball
Recent Activity
Never. I force myself to watch every gut-wrenching second of shit-shows like Purdue & Iowa. I'm a glutton for punishment.
For those of you that like high school football, this should be a fun way to get through the summer.
It's not that I like high school football. It's that I like the best high school football, OHIO high school football!
Land-Grant. Not a beer, the brewery. Save myself the headache of racking up a huge tab.
"Justice" as in the girls clothing line at the mall? What's that got to do with Boom Herron?
I'm against the portal but damn I love what it brought us. I love Burrow but its for the same reason I love Hoak...they're Ohio kids.
I cant answer this yet. It's like rubbing salt in the wound of this Packers fan after picking that unproductive, overhyped, has been/never was from up north. Instead I'll just peruse the comments and remember better days...like last Wednesday.
Trust me, there's plenty of other opportunities available.
Lol! Do you even watch football, betonline.ag???
Interesting LB breakout. Seems like 1/2 of those names could (and maybe should) switch groups from practice to practice.
Pace is probably the answer for me but also getting considerations are Eddie, AJ Hawk, and Will Smith
I have a lot of faith in Tuf. I expect a huge turnaround after getting 100% healthy and an offseason with a quality/relatable coach.
Anthony Mcfarland out of Maryland and Jonathan Taylor (although my trepidations with Taylor are somewhat stymied as we play well against Wisc. RB's)
You might be mistaken on that one. As much as he wanted to be a Buckeye (Eddie was his idol), I don't think he ever even had a "committable" offer. If I remember correctly the staff wasn't sure he fit the mold they wanted and therefore we got some kid named Zeke.
You lost me at "only 3 were charged"
What I should have said is "distance themselves from anyone associated with allegations". I know they've dismissed players from the team but lets be real, if this happened at OSU the head coach would be hung by jury of popular opinion. With everything that happened at that campus I just don't get the move.
Great piece, Andrew! Always nice to see a detailed look at a particular area of recruiting.
And this is coming from a guy who actually likes Dantonio