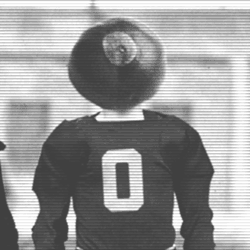 MauricXe
---
Member since 30 January 2014 | Blog
Recent Activity
I wonder if he said that last time they played :)
Re MICHIGAN STATE FILE:
Lost to Florida, 30-3, in Outback Bowl
when did that happen :)
That was Iowa.
Let there be no doubt.....Matta's done a lot for the program.
The time was the fourth-fastest of all linebackers at the time, behind only Jabrill Peppers (4.47), Duke Riley (4.59) and Blair Brown (4.59)
Lol....Peppers a linebacker
Good read but I'm a tad underwhelmed at your third choice. It's obviously out of place as the two don't actually play against each other (mentioned in the article). I was hoping for a blurb about our DLine vs their OLine or maybe our WR's vs. their corners. I hear all about Dabo's fabulous WR's. I imagine our boys wanna go out and show that they can ball too.
Gonna polish up the ole resume for the Rutgers OC.
Watch out Schiano...I'm coming for that D.
"Browns would contribute $5 million, Franklin County would contribute $5 million and the city would cover the rest of the cost of the recreation center, estimated at $15 million to $17 million. "
Or...the browns could cover all of it.
don't do it schiano.
hold out for a real job.
heh kinda looks like Kirk Ferentz.
Hell of a matchup for secondary vs Watson.
Will also be nice to beat those thugs for what they did to Brax.
Thank you Jabrill.
I'm now gonna put 100 on the Buckeyes to cover.
I give the WR's a pass and I'll also give Beck/Warriner some credit for their play calling. I rewatched the game this morn. JTB has to open his eyes a bit. There were wide open WR's underneath on key downs. JTB either stared down his first read, or he ran it way too early
Imagine what could have happened if Miller had finished his final season as a QB :(
Having said that, with the pace we are going on offense, it might not have mattered.
I really hope he doesn't squander his opportunity.
he was in the dog house earlier......I really hope he cleans up his act. He's got a once in a lifetime chance at OSU....it really doesn't get much better.
Good luck Gibson and may Urban have mercy!
I'd like to see how they stack up in the NFL draft. I don't have the best memory but they've done quite well there.
But on the college football field, especially in bowl games, their recruiting "struggles" might help explain some of their losses.
I think the best part is that Meyer poached him from Tennessee.
Did anyone else stop breathing when they read the first three words of this article? I almost wanted to type "how long to recover from maturation" before the words processed in my head lol.

Quick Cals are lame. I did them and I thought it was silly. Find something new or just play BuckeyeSwag.
OSU vs Florida for all the marbles. I believe Urban still finds his way to Columbus but I would love for Troy and Ginn to finish their career with the title that they deserved.
4.5 night games. love it.
I took what he said as "some of these kids can't get in" and/or "will have trouble staying eligible". I don't think many of those kids have their degree as their top priority.
Funny...I made a post similar to this without italics and I got downvoted haha
Tim Beck should read this before next year's tilt
or maybe I should leave the italics off...
I wonder if anyone has thought to question how much Larry Johnson knew.