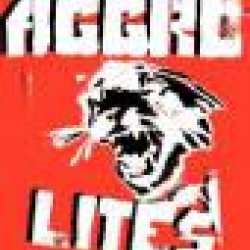 Matthew
Grove City, OH
Member since 30 August 2010 | Blog
WYAA minor league all star
Favorites
NFL TEAM: Cleveland Browns
NHL TEAM: Columbus Blue Jackets.
Recent Activity
Their fresh #takes were too hot for Urban and company.
It's like if Washington State had a relevant football program.
If only I could say I bought it for him.
If he was this dumb, how did he stay eligible at a great university like Notre Dame?
2014 ESPN Headline: Ryan Shazier's eyebrows never existed.
http://www.youtube.com/watch?v=zSTEqHxh3fI
You can't use apostraphes in twitter names, silly!
A gay, samoan, Mormon from Hawaii going to college in the middle of nowhere in Indiana. Now I've seen it all.
Golden Domers...gold farming. IT'S ALL COMING TOGETHER.
Maybe he was dating her through World of Warcraft or Second Life and she died in the game.
Johnny, it was I who suggested this GAME CHANGING segment. You can message me here or @MatthewOSU for my prize!
Also, I am going to send in the best AMA question to the show now.
I'll be skipping the last non-conference cupcake for Django Unchained.
They lost to two teams that I could easily see in the final four. I certainly wouldn't be surprised at all to see The Jayhawks or the Blue Devils with the crown when its all said and done. They both have all the pieces needed.
Thumbs up if le reddit brought you here!
Yeah no sleep walking here. Good to see.
I demand a shoutout for this!
I recommend as a brief segment on the 11Dubcast a reading of some interesting stuff people have bought off Amazon through the link.
They do this on a podcast I listen to: The Film Vault.
It's a good reminder that this exists and may inspire people to buy.
I think a lot of is close enough to "parody" that they could get away with it.
There is a site www.barbershopwindow.com (I have no affiliation to) that does a lot of wrestling related shirts. They aren't shut down becasue there's no trademark infringements and all the art is original. But its close enough that you know what/who the shirt is about.
I shall finish my xmas shopping using this link. I agree that it's not visable enough currently.
(unless I adblocked it. In that case I semi apologize)
George Clooney told them to.
Ah thanks. So is this rep. still the case or have the standards increased at all since then?
What are the pros and cons of basketball divisions anyway? I know for example the ACC does.
It doesn't seem like as a big deal in basketball comnpared to football becasue of the differences in the size of schedules.
Without looking it up, I have no idea. Seriously.