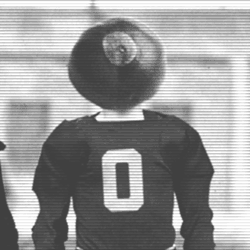 MathBuckeye
---
from Northern Kentucky
MEMBER SINCE September 01, 2016
Favorites
SPORTS MOMENT: Being at The Game during the 2014 season. Witnessing a historic season unfold when JT went down.
COLLEGE FOOTBALL PLAYER: Ezekiel Elliott
NFL TEAM: Bengals
NBA TEAM: Cavs
Recent Activity
Math checks out, great utilization of the binomial distribution
Where did you see the hints from Drue Chrisman regarding Wade?
Awesome homage to Gangstas Paradise. Haven't heard that song in quite a while
It's my anniversary. So spending the day with my wife kids free. Time could not be more perfect for the bye week!
Chase has clearly illustrated he is the most dominant play in college football and deserving of the heisman. I have read a lot where he needs help from OSU to promote him. What specifically can OSU do in order to promote his uphill Heisman campaign?
Loving the podcast!
Baron Browning is playing at a different level right now. I get Tuf being a leader and 2 year captain, but is there anything else he necessarily does better than Browning to justify taking snaps away?
Oh good, sounds like the Predator, Chase Young, is ready to destroy the B1G this year!
I'd love to teach him a thing or two about angles
I echo these statements. Had Directv for 8+ years and made the switch last October and haven't regretted it at all. In fact, I much prefer the quality of YouTube tv to Directv.
I've cut cable completely and have gone with YouTube tv. Super easy. Has all the sports channels I want. All the locals and yes, BTN. Can watch it anywhere on the app. Highly recommend
Love an unexpected BOOM on a Monday!!
Willing to bet this is the first time scintillas has been used on this site.
And when he writes said book, I hope it is written as one long hashtag
Calc 2 sucks. Calc 3 and 4 are the best
Was watching the live feed while giving a Calculus test. Yellled BOOOOMMM in the middle of class....
I saw these rumors as well. My own personal "run in" with Zeke was nothing but a positive experience. I got some tattoo work by the same guy that Zeke goes too. Last March my wife and I had premature twins that spent a significant time in the NICU and so I wanted to get some work done to commemorate their battle in the NICU. When I was talked to the tattooer about this he said that he wanted to get a picture of my son, Elliott, signed by Zeke. Not only did he have it signed but I was actually able to have a conversation with Zeke on the phone. He was nothing but super nice.