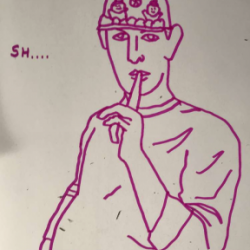 Mastro16
---
Blacksburg, Virginia (via Reston, Virginia)
MEMBER SINCE April 15, 2016
Favorites
SPORTS MOMENT: Adrian Peterson's comeback season
COLLEGE FOOTBALL PLAYER: Terrelle Pryor
COLLEGE BASKETBALL PLAYER: Dwyane Wade
NFL TEAM: New York Giants
NHL TEAM: Washington Capitals
NBA TEAM: Washington Wizards
MLB TEAM: Baltimore Orioles
SOCCER TEAM: Manchester United
Recent Activity
14 penalties in 3 games (that's less than 3 per game!)
math
Cardale. Probably threw an 80 yard TD just by taking the snap
The insecurity runs deep.
Well if it's so deep it must have made its way to Cincy by now
Testosterone! Yay! Hormones! Woohoo!
Picking Duke over Bama is like predicting the apocalypse arrives tomorrow
They did let Lukaku go and I was actually sad to see him go, but they were never hoping for a direct replacement (I think). He doesn't fit what Solskjaer wants his attack to play like. They could have brought in another forward, but I think it's clear they're promoting Martial to a starter role, whilst also bringing along Greenwood and maybe even Gomes/Chong for the depth.
Herrera will be missed. No midfield reinforcement was a letdown. So guys like Fred, McTominay, and Pereira need to become consistent and dominant this year.
Liverpool's starters I think are game for any team in Europe. City really is just so much deeper than everyone, though; Pep's teams always seem to be.
Also - agree on Greenwood. He seems ahead of his years. For both he and Rashford, I think if they just acquire more composure and turn more of their clear chances into goals, they'll be goal machines.
If Pogba, Maguire, and Rashford play to the levels they're being paid to, then the sky should be the limit
Chelsea should be having a down year, and Arsenal's defense will let them down in the big games, as per usual. Tottenham will be strong, and if the point totals stay a little lower, then Wolves and Everton will challenge for European spots
Disappointed Man U didn't find a center-mid rock, especially if they keep trying to start Matic. But looking forward to seeing how the league goes this year.
I think City will not be as far away dominant as they were last season (17 PL games with 3+ goals scored - crazy). At least I hope.
The problem isn't that the RB situation isn't still significant and relevant, it's that very small amounts of information lead to hundreds of comments within which the exact same points and discussions are shared dozens of times, along with a ridiculous amount of speculation and assumption that has no validity.
Hopefully Warinner's been putting in a steady shift for Michigan this year, as well
Always nice when the QB is getting creamed and the entire O-line is looking away
I'll buy a down year for the B1G, but I also think the conference will be getting more competitive. PSU, Wisconsin, and MSU might not be what they once were this year, but on the other hand Purdue, Maryland, Iowa, Nebraska, and Northwestern all feel like they're trending up some.
Rutgers gonna Rutgers, tho....
Ha. Wouldn't these threads be cool if every little thing weren't discussed ad nauseam
Who is your pick to win the West division? Most over- and under-rated opponents on OSU's schedule this year?
Man, word spreads fast these days
The DV's suggest people think it's impossible rocks doesn't go to LSU or OSU, as if nothing unexpected ever happened in cfb recruiting
Oh, shoot, you know what's even better than 45 Ricks threads?
45 threads purely anticipating the 45 succeeding Ricks threads
Rejection rejected - you are ordered to comply
Agreed. Fuck Iowa. By far the worst state since sliced bread. And the people from Iowa know no one likes them, too. That's why recently they've been asking around about who people from other states would kick out of the U.S. - cause they're so insecure and worried that everyone will say Iowa.
like expecting Northwestern and Purdue to compete w/ them
I think Michigan and Penn State would love to do to OSU what Purdue does to OSU...
Is it an upgrade from Syracuse? Especially when the ACC is currently hot garbage
That decision seems to have Broughton a lot Brough-TON of speculation
cuz why not