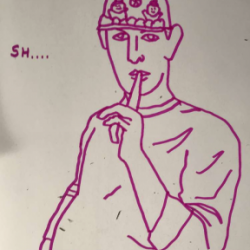 Mastro16
---
Blacksburg, Virginia (via Reston, Virginia)
MEMBER SINCE April 15, 2016
Favorites
SPORTS MOMENT: Adrian Peterson's comeback season
COLLEGE FOOTBALL PLAYER: Terrelle Pryor
COLLEGE BASKETBALL PLAYER: Dwyane Wade
NFL TEAM: New York Giants
NHL TEAM: Washington Capitals
NBA TEAM: Washington Wizards
MLB TEAM: Baltimore Orioles
SOCCER TEAM: Manchester United
Recent Activity
That has been consistent throughout the season, too.
They're the new Alabama with a weak schedule.
I really hope Clemson comes stay out slow and gets KO'd in the playoffs, cause if they win this year Dabo and Co. might learn how to repeat this 10-game preseason routine and do it for the next couple years. ACC doesn't have any obvious contenders on the immediate horizon.
True... but "trust us, we're Bama" has worked gold almost every time
LSU does still have A&M, though. Ain't over til it's over. Obviously that is just another variable that would help Bama's case but is unlikely to go their way, but still, a 2-loss LSU makes room for Bama to slide in at 4. Would be interesting to see a decision at the end of the year between 2-loss Pac12 and Big12 winners, 2-loss UGA/LSU (SEC Champ. loser), and 1-loss Bama. Let's see how Bama looks against Auburn; I still think they're in the hunt.
Why is Bama out? OSU lost a Heisman contender at QB and then lost another before making the playoff in 2014. Bama needs help, but I honestly don't expect their offense to fall off a cliff just cause it's not Too anymore. They'll put themselves in position to take that 4 spot if the other conferences fall their way.
Orgeron's big game record deserves some credit
Reminds me of a flash bet my friend got sent on NBA opening night.
Bet was straight up: will LeBron score at least 1 point against the Clippers?
Sure felt like an easy bet (and was, of course), but damn I was inclined to believe the Illuminati knew LeBron was about to break his leg on his bike that morning or something.
Yeah, Garrett deserves punishment, but absolutely no sympathy for Rudolph.
When someone takes a weapon from you you should definitely waste no time in approaching them and giving them a reason to use that weapon on you. Especially when before they took your weapon, your head was protected, and now, your head is unprotected.
Definitely needs to lose the rest of the season, I think
I agree, the tackle on Rudolph is being exaggerated and then used as a foundation for justifying Rudolph escalating things. It's not a violent tackle, he even cushions the dude's fall.
Not biased, and I didn't "want" to see anything, but I did see multiple things differently than you. With all the replay angles, I don't know how so much of this is up in the air.
The hit is late, but even calling it a "hit" is exaggerating. Certainly a late takedown, and unnecessary, but really not very violent. Not as violent as the Joey Bosa hits on Mariota and Kizer in '15 and '16.
Rudolph immediately goes for Garrett's helmet once they're on he ground. Tugs at it multiple times before Garrett stands up and starts pulling at Rudolph's. From there, it looks bad for Garrett. And Rudolph does nobody any favors, including his two lineman who are about to have the situation under control.
As for the Rudolph "charging" Garrett, the guy had his frigging helmet -- again, after a dirty-ass hit. Not sure what else he's supposed to do.
Anything else. What's Garrett gonna do, never give the helmet back? Bedazzle it? That is a situation that will obviously resolve itself if either party just had the maturity to be the bigger man.
Penn State and potentially Minnesota will have gotten CFP credit for beating Iowa this year
Yeah I remember Leonard Fournette was going to punch the Bama D in the mouth. Then he ran for 31 yards. Saban has a way of weeding the pretenders from the contenders.
So you're telling me that at the end of this year if OSU stays 1 and say one of PSU/UGA/LSU ended up in the 8 spot, you wouldn't be even slightly nervous and wouldn't deem the matchup worthy of a quarterfinal game?
There is a vast imbalance between the top of CFB and the rest of it at the moment, although upsets do still happen, and teams do go through cycles of success. Expanding the playoff at all might ease some of that imbalance. Regardless, every postseason in every sport has matchups with obvious underdogs, yet upsets happen and the games still have to be played.
Don't you think seeding/home field advantage is motivation for the big games during the regular season? I feel like I hear all the time from players and coaches in the NFL that they are awareness of their positioning to get home field advantage.
I listened to Klatt's comments and, while I do think that the current structure of cfb lends itself to relevance during the regular season, I think that effect is more inherent rather than produced. Cfb is football, it's violent, the seasons have to be short and conclusive, and it's at a great medium where the quality is good and the play is exciting, while there are still plenty of teams and regional dynamics for fans to engage with.
I like the 4 team playoff, and I didn't hate the BCS, but I think the FBS is big enough for the playoff representation to be a little more inclusive.
Remember that time Mississippi State was going to win the SEC and No. 1 Seed?
Is Clemson rounding into form? Even OSU blows out the cupcakes in years when they lose a game or two
Fields' age is a great benefit, for sure. I do think Fields throws with better touch, although they both kind of look like they aren't using all of their athleticism yet.
Right, I get that. Didn't really address that aspect in my post, I'll give you that.
And I think my point about the rankings is a demonstration of your argument, and be rephrased as just that I see the perceptions you describe evident in week-to-week top 25 rankings, which serve to perpetuate the SEC's lofty status year-to-year, despite that the actual depth of the strength of their conference might be fluctuating greatly.
I watched the Oklahoma-K. State game and had the thought that Fields and Hurts look very similar when playing sometimes. Athletically, mechanically, visually. Which I think is good, although in terms of projection, I don't know if Hurts will be an NFL star.
I think the real problem is that the straight up top-25 rankings do a poor job of accurately evaluating everyone.
As others have said, the SEC is often top heavy, but, they also recruit well and win bowl games, so people assume the SEC teams are relatively more talented. However, the fact that SEC teams get put above comparable teams from other conferences becomes a problem when the gap between slots in the rankings is not actually as big as the gap in performance of the teams.
Many recent seasons of cfb have unfolded where there are 3-5 elite teams, and then a noticeable distinction before the next tier of teams. The SEC is often compared favorably within each tier of teams, so the result is they often have teams in proximity in the rankings, allowing them to prop each other up.
So, perception of the SEC's talent advantage, as well as some unfortunate performances and mismatches in cross-conference games, really help the southern teams maintain high rankings year-to-year.
slotted by the CFP committee
Soooooo... ESPN?
That's the thing about overthinking things. When you're in the midst of overthinking, you don't have the poise to realize it.