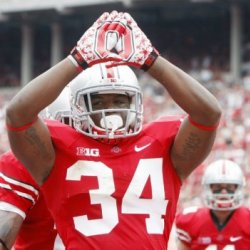 MassiveAttack
---
Columbus, Ohio (via Toledo, Ohio)
MEMBER SINCE June 04, 2013
Computer programmer, college football fan.
Favorites
SPORTS MOMENT: Holy Buckeye!
COLLEGE FOOTBALL PLAYER: Troy James Smith
COLLEGE BASKETBALL PLAYER: David Maurice Lighty, Jr.
NFL TEAM: Which one has the most former Buckeyes?
NHL TEAM: Columbus Blue Jackets
NBA TEAM: Miami Heat, since Shaq days. And now Cavs, too.
MLB TEAM: none
SOCCER TEAM: The Columbus Crew
Recent Activity
What kind of meals do you have, the mornings before noon games?
Holy smokes! There are a lot of former Buckeyes in tonight's game!
See what happens to your team when you cut Braxton Miller?
I'm not hating by any means, but it's really hard for me to fathom how anyone can earn $20 Million a year in salary. Especially for athletics.
Oh, I forgot back in 1990-ish OSU did not yet have cable in the dorms. Very few OSU football games were not shown on broadcast TV, but for some reason this one was (@ Indiana on ESPN).
We tried all week to find a place that would have it on, but came up short. Thankfully a Maintenance guy that we were cool with, allowed us to watch it at his apartment. We took a bus there, and got a ride home from someone. The cool Maintenance guy slept through the whole game. lol Ended up being a 27-27 tie.
My son was born a few hours before the @Penn State loss in 2005. Watched it in the recovery room at St Ann's in Westerville.
At my work, most people have twin monitors, plus their laptop screen. Typically with email open on the laptop screen. Most people put the twins monitors side-by-side, in the normal landscape layout. Others rotate 1 of the twins monitors to the portrait layout.
It really is very effective for programming.
Not defending a Michigan Man, but I read his statements as, "Just because they have a new coach, we don't feel a new sense of urgency to beat them."
Wait, so it's all or nothing?
Because there are no commercial breaks or timeouts or any lulls in action. /s
Oh wait there are tons of those.
Okay, well it's not like there are statistics I want to see or highlights from other games I might check out. /s
I would do all of the above and more, at home. Just because you have free wifi, it doesn't mean you're not going to pay attention to the action.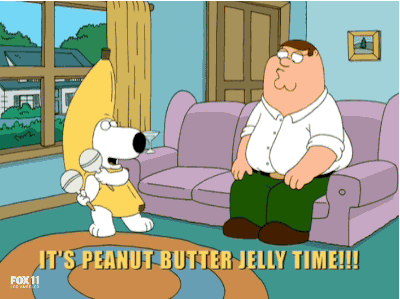 Does anyone know why Mike Weber, who had a 3rd round grade, slipped all the way until the 7th round? I wouldn't really have any questions if he was a late round grade, then was selected in the 7th. Something must have happened between the grading and the actual draft. I remember reading a quote from him along the lines of, "some things happened that were out of my control."
No offense to any MENSA readers, but I work with 2 MENSA guys (in IT). Both think they are smarter than everyone, and spend their day doing as little as possible. To listen to them try to solve problems is like listening to your mom who knows nothing about computer systems talk. No one can understand how they weren't fired years ago.
After proofreading the above paragraph, I have come to realize that those guys probably are smarter than me.
That's a nice car, but with $22 Million, I'm not concerned about my $50K purchase depreciating.
I think TMZ just didn't do their homework, so I'll give them a stupidity pass.
However many people just see what they want to see in people. For instance, I have dreadlocks. I've sat 2 seats from a guy for about a year. In a company of 1500, another guy starts working here with dreadlocks. Guy who sits near me say, "Hey MassiveAttack, you have a double working here on the 2nd floor!" I have seen the other dreadlocks-having guy. He is 6 inches shorter, 20 years younger, significantly lighter in complexion, has a full beard to my mustache, and likely 75 pounds lighter. Point is, all my neighbor saw was dreadlocks.
I regret that I only have one upvote to give!
Stuck backing up Zeke for 4 years, then to sign on to backup Saquon? Nice to be collecting checks, I suppose, but I bet mentally frustrating for a player.
(edit for grammar)
BTW, this episode was really good. I forgot how much I loved Opera Man!
There is a plethora or great comics to choose from, male and female. However, if I had to pick only one (tough choice), I'm going with Eddie Murphy. Certainly each decade yields great foundations to build a cast around, but Phil Hartman, Kevin Nealon, Dennis Miller, all stand out out to me.
I think this article's analysis solid, thank you for providing it. A commenter above stated that he thinks the Manning's influence with the Giants is big factor.
I think this comment is very good insight.
AFAIK predates #hashtags, and even text messaging (which you would guess, as it's 16 characters reduced to 5). I remember asking what it meant back in the Usenet days of the early 90s.
Wake boarding on Mirror Lake is just epic!
Did Haskins post a 40 time?
Absolutely do NOT miss the Bacchanal Buffet at Caesars Palace, it is expensive but well worth it. I also recommend the Wicket Spoon Buffet at the Cosmopolitan. Both are expensive, but a better value than ordering the same type of food as a regular entree at other restaurants.
Do not miss the Le Village Buffet at Paris for breakfast or brunch. You will enjoy breakfast items from all over the world!
I have been 5 times over the last 15 years, and while I have eaten at many different places (the food is light years ahead of where it was 10 years ago), those 3 are "can not miss" stops.