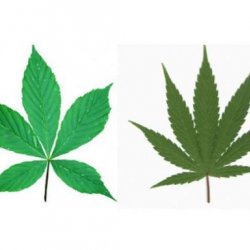 Mario_P
---
MEMBER SINCE April 25, 2018
Recent Activity
I thought this was going to be a highlight reel of Moore running over OSU.
I'm quite sure he's been called worse by better people.
That's what I do every year during the bowls. I have vacation to burn each year and I look forward to all the games being on as I do things around the house. I said it in another thread earlier, I love this time of year.
It's college football. There will be games on every day. I'm off this time of year and the TV will be on in the background the whole time. What's not to love?
Nah, and the best part is about to start too.
Can we get Gee back, again? Please!
You obviously are not referring to the domesticated tabby when you declare that cats suck, right. I'm glad we cleared this this up.
Hmmm, I never thought about that until just now.
Kinda like when I found out that Santa was actually my drunk uncle, who always hung around when dad was away on business.
How is that cold? Seems to be a fact if you ask me.
Close this thread right now!
As a survivor of the Cooper years (and yes, my heart has softened for him over time), I agree completely. Let them lose everything, forever.
Hey Herbstreit
My Uncle
Hates You!
Not sure about hoops, but buy a general admission ticket for a hockey game. You can sit pretty much anywhere you want and you can go to the club level to get your refreshments (foamy pops included!). Parking is right outside the door too because it's the best kept secret in Columbus, well, until now. Great value for a family.
Kharma, she can be a real bitch, huh?
Fat Charlie? Wow! The ttun faithful were merciless on him when he was at ND. Both on his record and his weight. That's rich!
I make an annual pilgrimage there each year on the days leading up to and a day or so after The Game. It's very satisfying. This year was about 50/50 of fire them all or just the coordinators.
Welp, there goes the offensive savior everyone at mgoblog was drooling over after The Game was over Saturday. There were dreams of hiring him and that Harbaugh would hand him the reins.
The best part is that they all keep saying, "Wait till he gets all his players". Heard that song with Rich Rod and then Hoke. Wouldn't he already have "his" players by year 4? Meyer won a NC with Tressel Ball players.
He needs some "Buckeye" leaf coffee ; )
The France family applauds you.
@CincyOSU
Fair enough, but let's just see what happens if Ga beats Bama and numbers 2, 3 and 4 all win out. If Bama beats Ga or OSU beats ttun it is a moot point.
But he made it on tv, and ended up owning his own business and married a MILF!
I was voluntold by my sister that we were having Thanksgiving at our house this year. That means no gameday meals for me this week, maybe some leftover pizza if I'm lucky. I typically deep fry turkeys for people, so we have to get things done this weekend because Wed afternoon and Thurs morning are already blocked off. And now I have to stay somewhat sober on Thurs morning since everyone is coming to my house and I have to be welcoming and polite. That puts a cramp in our deep frying tradition.