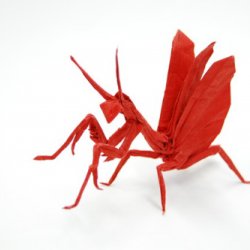 Mantis
---
MEMBER SINCE April 11, 2015
Recent Activity
I'm only seeing a couple posts. Idk if I would consider that a twitter "war."
Seriously? Are there no gifs of dijon mustard?
I'd say the main difference is he actually tries harder and puts in more time to try to get other people in the class. A lot of players will just commit and then not actually help recruit anyone else (which is fine as well, it's not like they're gonna get paid to recruit people).
Football player AND a comedian? I can get behind that...
His son still really loves those hideous sunglasses..
Wasn't he in The Transporter and The Italian Job?
I defended you every single time haha. The only reason people were trying to say he wasn't like Lavar is because they thought we still had a chance at Milton and that his dad might read these forums (which he probably does tbh).
Ok, you can stop telling me he's not like Lavar Ball now...
I don't understand how you can claim he has NO similarities to Lavar to be honest. Sure, he's not anywhere near his level, but there's definitely still some similarities.
I was born in Cincy, live in Cincy, and graduated from tOSU (twice). The little brother complex is alive and well. I know a lot of of UC fans and alumni and they have always been delusional.
With regards to the PSU thing, Birm tweeted that he had a "theory" about what is happening, but nothing definitive.
True, but let's also not forget that Al Washington is recruiting him as well, and he is, ya know... the linebackers coach.
Blame jbook lol. Things were going great until he basically said it was a done deal and Milton's dad got mad about it on Twitter so now he wants to prove him wrong.
Not witchcraft, just money.
Idk. Although I agree there is a difference, he said there was A BIT of Ball in him, and I thought the same thing.
I know nothing about this guy, but I'll take it!
When you look at those two clips one after the other, it makes Henry look like kind of underwhelming haha.
BTW I know a lot of people get really sensitive when you say anything that can be taken as negative about a potential OSU player, so let me go ahead and say that I still hope we land Henry. This was meant to be more of a "Wow Ty Hamilton looks really good."
Low and slow, dude.
Low and slow...
At this point I think that ship has sailed. After all, he is heading to the NBA.
Thank you for actually noticing that haha. I guess next time I will have to bold and underline it.
Idiot and scumbag if true. What a waste of talent.
Not sure losing that weight would actually make him faster since he doesn't really seem heavy whatsoever. At some point, that correlation goes out the window. It's more than just weight. If it was only about weight, little twigs with no muscle would be the fastest people and they're not.