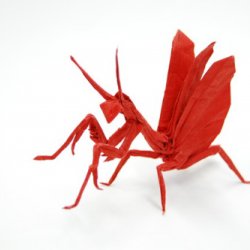 Mantis
---
MEMBER SINCE April 11, 2015
Recent Activity
Been a while since I've seen a Tyjon Lindsey reference...
THAT'S the article pic we're going with, huh?
Of course he's wearing an Ohio State shirt.
Of fucking course...
As most people have said, MSU in 2015/ We had what was probably the best team in Ohio State history and would have likely repeated as national champions. I'm so bitter about literally everything about that game.
Since these things always play out the way we expect them to...
BOOM
Definitely needed the depth.
Good value for Bengals to get a backup/combo behind Mixon. Could be a nice scat back.
Great pick and overall Bengals have had a pretty good draft. I wish they would have taken Haskins in the first round and I don't know who the hell that TE they reached for in the 2nd round is, but they've had a couple good value picks at positions of need as well.
WHO THE FUCK IS DREW SAMPLE???
I FUCKING HATE THE BENGALS!!
Fucking Bengals man. God they make it so hard to root for them...
Come on bengals. PLEASE take Haskins!! Fell right in your lap!!
All I know is that if Haskins is available for the Bengals and we don't take him, I will be fucking livid.
Pretty sure it was intentional...
Going by a new alias now, eh?
Nice try, McMurphy. Nice try...
Can't shoot any worse than the other CJ...
(This is where I would put the "/s" if I was actually being sarcastic)
Paris' most recent follows are Georgia commits. He tweeted earlier today asking for pics of him from "G-day."
He gone. Tbh, I'm getting really tired of him. The way he has handled things regarding his recruitment since Urban left is a joke. There's just something about highly rated O-linemen from Ohio... bunch of prima donnas.
Bye, Felicia.
Please fall to the Bengals. Please fall to the Bengals.
Snoozfest.
Hopefully our QBs figure it out before the season.
So from what I'm seeing, it's basically the starting offense (gray) vs. the starting defense (scarlet).
Comment removed for violating the site's commenting policy.
PLEASE fall to the Bengals...
I will always root for Baker Mayfield....
to fail.
I miss the gold old days where Rakim was literally saying multiple times he was going to commit to us in the near future...
Not sure what happened there.