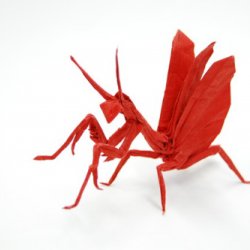 Mantis
---
MEMBER SINCE April 11, 2015
Recent Activity
What an absolutely bullshit call to bail out the darlings of college football.
Penn State's QB likes his teammate a little too much, eh? lol
"Not that there's anything wrong with that!"
Leave it to Harbaugh to try to claim the runner was short, amirite?
Not being able to stop a team on 3 straight runs when you absolutely know they're coming must not be a great feeling, eh Michigan?
What a choke by Michigan receiver there lol
Texas needs a last second FG to barely survive Kansas lol.
Anyone else get triggered by that dumbass comment about how Joe Burrow would be boring in a Jim Tressel offense? As if Tressel has coached here recently...
If anything, Burrow would thrive even more at Ohio State now than he is at LSU since we have better receivers.
Penix got scrunched? Unfortunately I know the feeling...
Now we get to play a pissed off Wisconsin team. Yay...
Fuck you Illinois. Just fuck you.
If Wisconsin actually fucking loses right before we play them...
Actually, a lot of people were saying Teague was underrated, just like they were saying with Gibbs.
Now that Gibbs is off the table... idk.
My fellow Colerain boy Riep with the pick!
The announcer doesn't know who Taylor is? lol
Wet field works against them there lol.
Karma is a bitch.
Dumb call on 3rd and long.
Already taking our foot off the gas.
That's a fucking TERRIBLE call against Arnette. His hand was there, but he didn't actually pull until the ball was already there.
Seems nitpicky. Threw it in a tight window for a TD. Fine by me.
Hopefully NPF gets it together because if we aren't gonna be able to rely on him moving forward, we are going to be in big trouble.
Someone in 1st quarter thread said coaches need to sit down and talk with Borland. I'm not sure talking is gonna miraculously make him a better player.
He just simply doesn't have the skill/athleticism to be a great player. Coaching can only get you so far.
Not a good first quarter at all.
Someone is gonna get hurt on this stupid ass field.
Medieval Renaissance lol
I think it looks really stupid and juvenile personally.