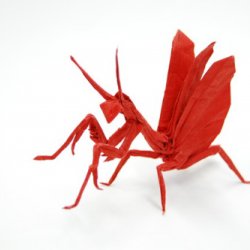 Mantis
---
MEMBER SINCE April 11, 2015
Recent Activity
Absolute joke. Georgia is straight up trash.
Dabo trying to be nice to Day because he doesn't want Day to be any more pissed than he already is.
At first I didn't get this and it just sounded painful. Then I got it. We're protecting our bums.
I've been wearing the same ohio state alumni T-shirt and ohio state gym shorts for every game this season. At halftime, I was considering a change, but I decided to stick it out since it has "helped" us go undefeated thus far. I'm happy with my decision.
I saw that headline as well. Absolutely furious. They don't even TRY to hide their bias.
Ouch. Coan got annihilated to end the game...
Just you. He might be our best O-lineman.
Head scratching drive. We run all over them, get first and goal at the 2, then give up on the run?
Like trying to run out the clock before halftime and instead stumbling across a TD before the half? That kind of lucky?
Great play design and Fields just flatout misses. Fuck.
Wisconsin literally was just willing to go into halftime with 30 seconds left and running the ball, and instead they wind up with a touchdown. What a fucking joke.
Even the fucking announcers realize leaving a backup on their #1 receiver is obviously fucking stupid.
We really gave away the fucking momentum THAT quickly? For fucks sake.
1st and goal and we come away with ZERO!
FUCK THIS GAME!
Who would have thought we would NEED a fake punt to give us a spark down 14-0?
At this point, fucking Coan is gonna run for 200.
Why are we making fucking Coan look like god damn Lamar Jackson???
Okudah out? What else could fucking go wrong?
Literally nothing going right. I guess it's good to get some adversity out of the way now before we play Clemson.
Well that's not a good start...
WTF Okudah! Stop trying to hit him and actually wrap him up!
Anyone who thought/thinks that Virginia has a chance to beat Clemson should probably not get their hopes up.
It's Virginia...football. It's Virginia football.