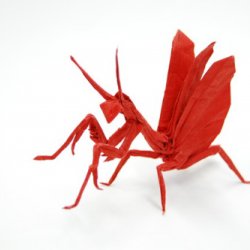 Mantis
---
MEMBER SINCE April 11, 2015
Recent Activity
Damnit his grandma doesn't want him coming here, does she?
Not sure the juice is worth the squeeze on this one.
My first thought was "ESPN is really airing this?"
Then I remembered that there's nothing else to show anyway. :/
It's pretty well known Geoegia has some of the biggest bags of all. Can never count them out.
We need to get the QB coach that worked with Haskins and Fields to go coach Murphy. That usually helps things for us... lol.
This one stings... a lot. I hate that he might have been having mental health issues, but based on the transfer, it seems there was more to it than that.
Well fuck. That is an absolutely crushing blow to the program.
Must have Corona to put those teams ahead of us...
As a teacher as well, appreciate it.
Thumbnail got me excited, thought he might be a dual sport volleyball athlete lol.
Right. Those are definitely the only possible reasons.
Hard to lose when you bank in multiple 3s and get home cooking. On to the tourney.
Some not-so-delicious home cooking for Sparty. Shame.
If we're going by looks, I'd say mid 40s.
That is a bad call. Was definitely a blocking foul. Wesson didn't extend his arm at all. Dude was just all over him.
Well that got out of hand quickly...
All started with a missed Andre Wesson layup. Classic.
You're allowed to take 4 steps now, eh? WOW!
Even if true, probably doesn't need to be said. You never know if Stellato or his connections read this forum.
Getting tired of seeing Braska players blow right by our defenders too many times...
Really starting to love the way EJ plays. Starting to remind me of the way Tate used to play.
I'd say sleepovers at recruits houses and shadowing them in their classes at school is pretty hands on... (hopefully not TOO hands on though, if you know what I mean...)