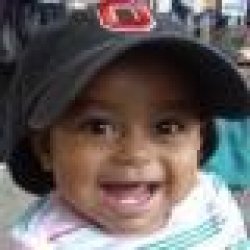 MaliBuckeye
Seattle, WA (via Urbana, Ohio)
Member since 30 August 2010 | Blog
From the Midwest to the Northwest, from SoCal to Seattle... life is always an adventure.
If I'm not watching the Buckeyes, I'd rather be on the trail
Favorites
SPORTS MOMENT: First game as a defensive lineman at a D3 school: 3 sacks and 15 tackles.
It only went downhill from there.
Recent Activity
I swear to Woody, every time I read an article that talks about Theo Wease, I think we're recruiting this guy:
Thanks, Tim- I enjoyed your work here, in Ashland, and wherever you were before that.... Best wishes for your next chapter!!
Ok, here goes...
I confess that I have a second B1G team, and that I hope Nebraska turns it around (great fans- go to this year's game if you are able, and try not to be too embarrassed by their hospitality).
I confess that every time there's a "BOOM" of a 4* or 5* out of state student athlete, my first thought is "I wonder who's 'taking care' of this one". 'Cause there's definitely someone.
I confess that I prefer the ideals of the D3 athletic model to the semi-professionalism that has become FCS football. And that I believe that players should get compensated/protected in ways that reflect their semi-professional status.
I confess that I chose to take a job in Seattle rather than interview for a position at Ohio State. I regret this daily.
I confess that while I won't let my daughters say "the M word", I myself slipped up and said it when I was on vacation there.
I confess that I say "O!H!" when I see folks in Buckeye gear... out here, it feels good to find a slice of home.
Nevermind... I re-aimed my reader and it's working fine now
Hi, Jason.... Not sure if this is a site bug, but it seems like the RSS feed hasn't updated in about a day... Are there new settings?
To be fair, the Illinois Apathy folded last year.
To be fair, you can still get a big splash if you take a big enough dump
And then *spoiler*
Made one of those things in the battle with Ego
Two words: Johnny Paycheck
Champaign County, represent
This certainly seems to be asking for a "cupping" series of photos, but I'm neither clever enough nor photoshop savvy enough to put it together.
Plus, this is still a family friendly website.
he asked her to have a foursome with another friend of his
Sooooo.... Here comes even more speculation.
Well, Carl's most famous moment involved a Buckeye "fan":
And you didn't invite me over for post-game BBQ after Cal why?
I know, right? And the eldest is driving.... Shudder.
I was in town for a conference a few weeks ago and rented and apartment in Clintonville via VRBO. Clean and relaxing and less expensive than the conference hotel partnership rates.
I've been informed by my daughters (10 and 16) that they're doing the egg hunt (plastic, filled with goodies) for my wife and I this year.
While I'm not expecting any "big goodies", I'm thankful that they know my chocolate preference- Dark and bitter, like my soul.
Feel free to use this thread for general baseball chatter if you like
Does this count?
Wait- Hugh Freeze might be sketchy?
The guy who got hired to a college job from his high school coaching gig in order to ensure that his high school player would sign with his new employer?
That guy??
And a turn as the Bond villain Scaramanga in The Man With The Golden Gun. Oh, and the lead singer in a metal band doing songs about Charlemagne
Seriously.
The Office (love Carell) isn't even the best "The Office", let alone better than Parks.