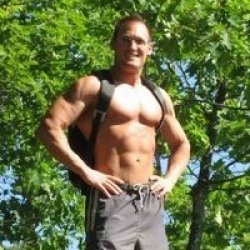 MaineStrength
---
Portland, Maine
MEMBER SINCE June 25, 2018
Former college baseball player, HS PE teacher, adjunct exercise science professor, and HS & college strength & conditioning coach. Enjoy lifting, watching college football, and spending time with my fiancee & two dogs.
Favorites
SPORTS MOMENT: Being a 2-time college all conference 2nd baseman
Recent Activity
Apparently you didn't the whole post. Muscles look good no matter what you wear.
I highly doubt Jim did the sewing.
He's recruiting at a level never done before at UGA the same way Saban has done at LSU & Bama. I find it hard to believe it's merely a coincidence that Smart used to work for Saban and the trend Saban built is following some of his understudies.
Saban did the same thing at both LSU and Bama getting top 5 classes before ever winning anything. Saban's first year at LSU they were unranked in recruiting and only won 8 games. The next year he they had the #2 class in the nation. At Bama in his first year they win 7 games, the following year they have the #3 class in the nation. Same with Fisher at FSU and Texas A&M. And, they both worked under Saban.
The one thing I will say on that is many highly successful people were notorious bad dressers and would wear the same thing every day. Its one less thing that requires no mental energy so it can all be spent elsewhere. I personally totally disagree with that and am more of the look good play good philosophy that looking good makes you feel good and produces better results. But, I guess one would first have to care how they look for that to matter.
UM/OSU rivalry aside, I think this is an interesting discussion. On the one hand, consistency is the mother of skill acquisition. And, most large goals require a steady, consistent approach that involves working towards your goal daily no excuses style. Your typical type-a folks seem to best at this. And, many things are best accomplished this way such as wealth acquisition, career advancement, and improvements in exercise training. However, if one unwilling to try new things while they will surely gain some level of success by being consistent, but will ultimately limit their ceiling by getting stuck and not adapting when success plateaus. Ultimately the best performances require a bit of both consistency and creativity, but those people that are able to be really good at both and have balance are rare. If you could only have one to be successful I'd chose consistency. Without consistency only the truly gifted can be successful. A consistent approach will always net results, but without change you will also surely top out your progress at some point.
Does that include paying players? It's no surprise that Saban and his disciples (Smart, Fisher, etc.) all seem to have an elaborate, plausibly deniable, system of giving players extra benefits which results in their teams shooting up the recruiting rankings immediately upon arriving at schools prior to ever winning games at a high level.
is the "E" in BPONE for expectations or emotions?
Expectations...it's about knowing something bad is eventually going to happen, even when good things are currently happening.
I feel like Jon Runyan Jr & Ben Christman could be brothers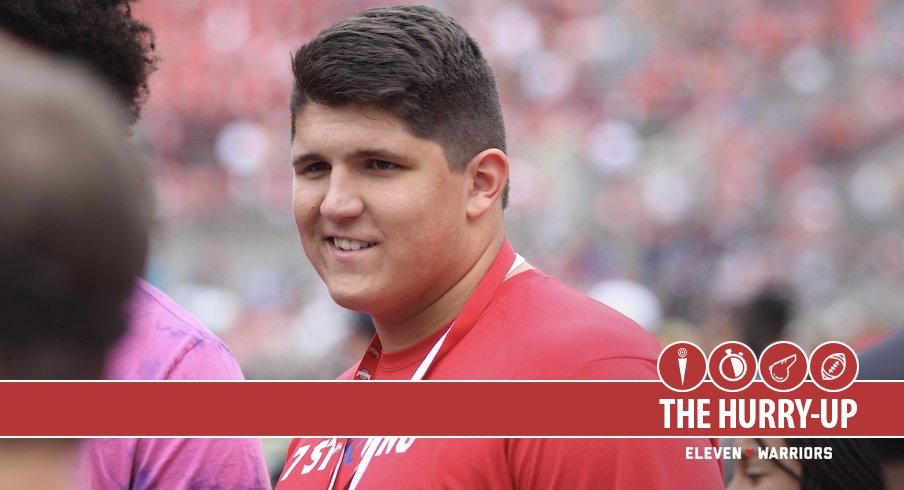 growing up in a family that was half Michigan fans
Thanksgivings must have been fun at your house. Where is your family from & how did the house divided come about?
Not that I disagree, but it happens everywhere when teams don't live up to expectations. CFB fans are irrationally and emotional and link their own pride and self worth on the teams they root for. Imagine what it would be like around here if OSU lost 7 in a row to UM and they had to go to double OT to beat Miami this week and then a practice report comes out that Fields is questionable and may need surgery. It would get dicey fast. Be grateful the team you root for has enjoyed a long tenure of success.
I guess if you live in a state where unemployment and crime has been crazy high for years, these miserable piss and blue shitstains have nothing to occupy their time
BPONE is about football and has nothing to do with the state. It's a state of mind in which no part of a football game is enjoyable because it is merely a prelude to some pratfall made more embarrassing and or painful by whatever minimal, temporary successes are experienced prior to the pratfall. Like UM gets a TD only later to give up one themselves kind of thing. It's just basically the idea that many UM fans have been frustrated for a number of years of either being terrible or being pretty good only to be let down by being not good enough or quite living up to expectations. MGB has lots of these odd sayings.
He asked to be released on Monday.
Could be wrong but wasnt Day the QB coach at San Francisco then.
No, JH was at the 49ers from 2011-2014. Day was at BC & Temple during that time.
Edit...just saw you figured that out on your own after you posted...carry on :)
Harbaugh has only coached one good college quarterback in his whole coaching career and that was Andrew Luck
Either you don't know all the numbers, your bias is preventing you from analyzing the data, or your definition of good is incredibly high. It would be silly to have a discussion about evaluating JH's impact on QB development and ignore the QBs he coached only because they played in the NFL. So, he'd surely get credit for getting the best years out of Alex Smith & Colin Kapernick.
In addition to those and Andrew Luck, Josh Johnson put up really good numbers at San Diego. Jake Ruddock put up good numbers in 2015. Wilton Speight put up good numbers in 2016. And, Shea Patterson put up good numbers in 2018. The only years he did not have good QB play was his first years at San Diego and Stanford where he just arrived and had limited coaching time with the QBs and in 2017 when his starter got injured.
It really sounds like what you're saying is that Luck was the only elite QB he's had, which is true. But, that has as much to do with the QBs talent as it does JH's influence on him. I'd say he's done well getting the most out of what he's had to work with.
Edwards elaborated on his statements quite a bit and even doubled down on his "light years behind" comment.
Braylon was a fantastic college player, but he's highly competitive and will be the first to point out any potential negative, and he's proven his judgement is less than sound often times. Also, take his words with a grain of salt as he's currently trying to generate buzz over his recently inked book.
I'm on record for opening it up and paying revenue generating sports and bringing it out of the back alley and into the light. However, the idea that if everyone else also got a free education athletes would not play anymore is crazy. College athletes are playing college sports for one of two reasons, either they want to (ie non-scholarship players) or because they want the exposure that playing college athletics gives them for future professional potential, or a combination of the two. Just because the regular Joe no longer has to pay for school doesn't mean the D1 P5 QB won't go there if that's his best way to prepare for the NFL. It still comes down to options. If there was a better way to get exposure for the NFL/NBA they might take it, but there isn't. Baseball and hockey are different, but they aren't profit generating.
One is Wiscy has played bad competition. Two, Army is pretty good and also runs a unique offense that people don't play very often. And three, although UM has underachieved in relation to expectations so far, they have more talent than Wiscy and they have a new offensive coordinator. It's not a stretch to think if UM could figure some things out during the bye week they could win by 7 or more points. The OSU line on the other hand is odd, but I'd guess that will change before November.
I agree which is what makes this game so hard to predict. One the one hand UM looked terrible so far, but they have the potential to be a lot better if they put it together. Wiscy on the other hand has looked great so far, but has played terrible competition. So, is Wiscy as good as they have played or UM as bad as they have played? I don't think either is true, but where the truth lies is hard to tell at this point.
How bad they suck is why I say it.
Huh...how bad they suck is why you said they aren't running a new offense?
Why do you think Patterson sucks...just the last two games or his entire career?
Speight was a 3-star middling recruit and he had his best year under JH in 2016. I'd say JH got as much out of him as one could get.
Patterson was the highest rated QB by PFF last year? I'm not saying he's phenomenal, but he clearly doesn't suck.
Regarding Ruddock, if he did all his development at Iowa, then why were his numbers better at UM?
I will give you that JOK, although I don't think anyone could develop him. There was a reason he got benched at Houston and was a backup at UM.
Peters only played a hand full of games. I'm not sure there's a big enough sample size to make a judgement.
On the flip side Alex Smith & Colin Kapernick had their best years under JH and he developed Luck.
So on the plus side you've got Luck, Kapernick, Smith, Ruddock, Speight, & Patterson. On the minus side you've got JOK and a hand full of games from Peters. While he may not seem as much of a QB whisperer as he did after going from Luck, Smith, Kapernick, & Ruddock right in a row, I would not call that "a long string of QBs that suck and under achieve". You're basically narrowing JH's 15 year coaching career down to 2017 and two games this year and saying he sucks. That doesn't add up to me.
would expect a move a halftime if Shea puts the ball on the ground.
I'd be surprised as most of the those fumbles weren't his fault...getting blindsided or a back missing a block. Sure, he could have done better with ball security, but I doubt he gets benched if he gets blind sided and fumbles.
either Harbaugh changed or Dcaf not so good in the passing game.
My interpretation is that JH likes DM and wants to get him snaps, but believes Shea is the better passer. If the game is in hand I'd expect DM to be running an option the majority of the time. I don't expect him to throw much outside of garbage time unless they are just trying to break tendency.
Wiscy is a different team with a capable qb
I'm not sure he has faced much defensive resistance yet. I want to see how he handles a blitz and some better pass rushers like Uche & Hutchinson before making a judgement.
That 2017 UW team also held UM and all their "speed" to 10 points.
sorry double post
That 2017 UW team also held UM and all their "speed" to 10 points.
I think he was saying this year's team has speed, not 2017's team.
They are not running a new offense.
What makes you say that?
I have evidence of a long string of QBs that suck and under achieve under his tutoring
I'd be curious to see your evidence if you'd indulge us.