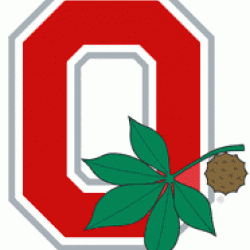 Madbuckeye
---
MEMBER SINCE September 06, 2014
Recent Activity
Congrats coach Hafley, job well done. Go get your reward.
Would rather watch an Ohio State vs. Minnesota game. But that said, I'm hoping we beat Wisconsin soundly. Rematches worry me. We might not take them as serious this time.
I actually quit screaming holding pretty early in the game. Penn state's tackle #71 held or tackles Chase every play. He has put the blueprint out on how to slow Chase down.
On mgoblog they are saying the refs cost them the game.
Prayers for him and his family
The surgery cut the time for the injury to heal enough to play, he could have possibly missed most of the season without surgery.
I am looking forward to ttun getting physically beaten this Saturday. I don't see them being within 2 tds of the badgers.
Go to mgoblog and take drink every time they blame cheating and bad referees and you will be dead from alcohol poisoning.
I'll never forget that, I had to rewind back and watch it again, to believe it. Just that ridiculous. And it was just a part of the circus that night.
If you don't like it, scroll past, seems simple enough.
Fine by me, I'm sure this just pumps up our players. Disrespect is a great motivator.
Not sure why you received a downvote.....but here's one to even it up.
I'm ready to run through a brick wall. Saturday will seem like a year away....then it will be here and gone quickly. I believe this year is going to be special. Let's enjoy the ride.
I believe there will be growing pains, but with the team stocked with elite talent on both sides of the ball. They will roll through the schedule and possibly lopsided enough to be a #1 or #2 seed in playoffs.
If I had to guess. There will be more in depth articles in the next few days. They still have 9 days to fill with off season content. If I was writing articles, I wouldn't put it all up in one day and then have nothing. Just my opinion.
In the michigan game, Day picked on one db over and over. That is what happens when you don't have enough talent. And/or don't have an adjustment that fixes that.
No! Shame on you! Embarrassment to Buckeye nation.
It's a good thing we're less than 2 weeks from the 1st game. The topics on here are getting weird. Love this place, I read pretty much every article. But, lol, I can tell off season content is getting really hard to find.
If Gunnar doesn't routinely turn the ball over and just distributes the ball well. He could actually give Justin a competition that nobody expected. We all know who should start physically.... But if Gunnar just gets the ball to our playmakers, kinda like JT in 2014, might have a lot of surprised fans.
I met his family at a graduation ceremony at California in Pennsylvania. I talked with his grandmother and they seem like a great family. If Gunnar is what his Grandma says he is.... I am not worried about our depth. She says he is a hard working, intelligent, respectful young man. Plus we've all had the benefit of watching his uncle and cousin.
I think Ruckert will be used to create mismatches, and his numbers will be surprise a few people.
Born in Toledo,Ohio. Raised in Swanton,Ohio. First game I remember watching was the game Woody ended his career in. Nw Ohio is the border to that state. I've seen many fights over the game. So very intense. Now I've lived in Sw Pennsylvania for 10 years it has mellowed a little bit. The Penn state game is a game that has become more talked about at work and other places, but it will NEVER be a rivalry game to me.
Oops. Kinda like the kid in American Pie, when he's with Nadia.
Really if we went 1-11 and the lone win was against them, they would absolutely lose their minds. It would be almost worth it. Just to see them completely lose it.
This stinks of desperation. I think hairball is feeling the heat. If they struggle against a team with any talent, I think jimbo panics. Another reason to look forward to this season.