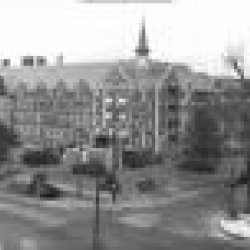 MackRM408
---
CINCINNATI (via CINCINNATI)
Member since 30 August 2010 | Blog
Favorites
SPORTS MOMENT: 2006 OSU MICH
COLLEGE FOOTBALL PLAYER: Malcolm Jenkins
NFL TEAM: Who-Dey
NHL TEAM: Blackhawks
NBA TEAM: Lakers
MLB TEAM: Reds
SOCCER TEAM: USMNT
Recent Activity
WEST VIRGINIA
VILLANOVA
NORTHWESTERN
FLORIDA STATE
BUTLER
ARIZONA
VIRGINIA
IOWA STATE
Stop trying to make hench happen
Regarding the missing whistle. As a high school football official, that is the correct take
FYI Tim - the header picture is not of Moeller's field.
Gamble, a two-way star at Ohio State, logged nine years with the Carolina Panthers who made him the 28th pick of the 2004 Draft. Gamble ranked third in the NFL with six picks in 1994, placed sixth in 1995 with seven interceptions and slotted third with 19 passes defended in 2008.
Pretty impressive Gamble ranked 3rd in the NFL in interceptions at the age of 11.
This will continue to happen everywhere.
Using hindsight it is still 'worth' having Jameis commit to Florida State. $950K is nothing compared to the money he brought the school with his Heisman and National Championship season.
Did anyone catch Ren's reaction when it was said BB-8 was with a girl? He was very interested like, "what girl?" like he had someone in mind. Kind of shows that an important girl lived there and was hoping it wasn't 'that girl.' Thus supporting Rey is a Skywalker in some capacity
Isn't it more of insult to then if we wish them well? Honestly if a MSU fan tried to talk trash to me about OSU I would simply smile and say that's cute. They beat us this year and I hope they win the whole damn thing. More motivation to OSU next year.
I don't have a go to either this was just this weeks pick. I like to try a lot of different kinds. My favorite thus far has been a San Luis Rey special reserve. They run $5-8 at my local store.
My personal victory choice was a Victor Sinclair Serie '55' Imperial Habano Robusto. Will be buying again
https://www.google.com/maps/place/Straus+Tobacconist/@39.1005765,-84.513136,17z/data=!3m1!4b1!4m2!3m1!1s0x8841b15a86277c9f:0xe9d12dd4d4c19e2e
Straus Tobacconist
As for smoking location, I prefer a tobacco store down the street from my apartment which also includes a lounge. I live in Cincy and one of the regulars is the Big O Oscar Robertson. I called it quits at the office last Friday around 4 and headed there to light one up to celebrate the coming weekend. The man himself was holding court in the smoking lounge. I picked up my personal fav (Saint Luis Rey Especial Reserva, Im a beginner and this is by far my favorite so any similar ie cheaper recommendations would be appreciated) took a seat in one of the leather chairs and listened to the Big O opine on the sports news of the day with a few personal stories from his playing days.
I went with an SLR Series G myself. Boy was it heavy
Ideas on how to spot a good humidor for the price?
Reading this forum got me to break out another Romeo y Juliet reserve. Again I'm very much a beginner. The wrapper is very dark seems to be my preference.
Can anyone shed light on what makes the wrappers different per their colors? Does darker = stronger?
I wasn't a cigar guy until recently visiting Europe and was able to smoke a bunch of Cubans. My favorite were Romeo y Juliet No 1 and Partagas. When I got home I immediately went to the cigar shop and picked up some Romeo y Juliet reserves. I have to say the Reserve was better better than any cubans I had.