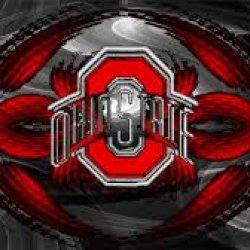 macdaddybuckeyesupreme
---
MEMBER SINCE June 25, 2015
Recent Activity
We will see
I'm surprised he's still there. And even more surprised his coaching staff still hasn't changed. If I was the AD I tell him I don't give a damn how many games he's won, he either gets a new coaching staff, or I fire all of your assistants in front of you and then fire you
Eh it's tough to speculate on what other people are thinking. A couple receivers maybe, tight end also. I could see maybe some offensive linemen going also, especially with what we have coming in with Paris Johnson. Defensive back room will be interesting through spring ball, might see movement after that. Linebackers, hopefully more athletic backers get a shot. Defensive line I don't see any movement, since they rotate so much plenty of pt to go around
His forward passes would have ended up 4 rows in the bleachers of team transfer portal
They need to try something as what they've been doing lately is not working.
What was the lesson, good job scoring 50 some points today, we only gave up 60 something. If we had scored 70 we win, instead you bench your best scorer
The freshman wall is an excuse. Obviously strength and conditioning program is not doing a good enough job. Luther Muhammed sucks, the only reason he plays is because he sometimes plays good defense. He can't score. Our best shooters get benched, guess what Holtmann basketball is changing to where defense isn't as important as scoring the most points.
Pissed me off all over again. Hope this motivates the whole team and they carpet bomb cfb next year
I don't understand the lack of bench depth use. Justin Ahrens is a scorer, I don't care if he doesn't play the best defense he needs at least 10 minutes per game. Andre Wesson needs to come off the bench, he was a huge boost to bench production. Carton seems to be already hitting the freshman wall, and Luther Muhammed apparently is still stuck behind that same wall. We went from looking like a final four team to a round of 32 and out team. Holtmann is a great coach but sometimes I just don't understand why he just like Thad Matta, never used their bench. Even Diallo should see 5 minutes a game, even if he fouls out it gives valuable playing experience. Sure you want to play great defense, but you have to score. You're not holding every team to under 50 points a game. As I suspected, the defense isn't as lockdown as some thought, especially against teams that can actually shoot
Getting Gibbs would be massive. Instant impact player for sure. However, he may want to just go to Georgia Tech, be big man on campus, couldn't fault him for that. Make the best decision for yourself young man
Seriously have zero desire to watch any football until next season starts. I'm still depressed, I'm sure it will pass by spring ball
Sigh of relief on this one. We need to see the final camp shirt that almost assuredly will be about how he loves his pregnant mormon wife
Need to get rid of ejections for targeting. Make it only a penalty, and play on. A catch also apparently needs to be figured out, if taking 4 steps while clutching the ball with both hands isn't a catch and fumble. Then I don't know what is anymore
The 2nd best big ten team was playing against Auburn who should have been in the rose bowl
I keep saying screw the big 10, the conference would be the Macs red headed step child without Ohio St
Poop. Good luck Jeffrey
Hey everyone, look another fake buckeye fan
It's all bullshit.
Personally, I would have gone for it. I would have called a timeout, and I would have told the team we are going to run the ball right at them. I would have looked at the offensive line and told them to get us 5 yards. I would not have punted, I would not have passed the ball, I would have run it right down their throats and if we didn't get it, would have put it on the defense to finish the game
Cj saunders may end up grad transferring. With the crop of receivers we have, plus the ones coming in where would he ever see playing time at?
Selfishly I want them all to come back, but the rational side of my brain would instantly tell Okudah and Young they are making a terrible mistake coming back
I wish none of the linebackers were coming back. Sorry but they have been the major problem on defense over the last 3 years. It's time for some fresh faces
I'm saying to remove any bias, for the playoff bring in NFL refs