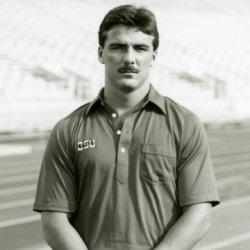 lwitters
---
from Greenville, OH
MEMBER SINCE November 19, 2011
Favorites
NFL TEAM: Browns
MLB TEAM: Indians
Recent Activity
It's ND, so this should blow over like a scissor lift.
Say what you will about summarily executing dissidents and oppressing his people through fear and starvation, he may be the only person in the world who can pull off that hairdo.
Mark May bashing OSU is clearly just shtick for ratings at this point.
Voting him #1 enemy of the state gives way too much clout to this gamesmanship.
Wilcher: "My efforts now are not going to be with coach Meyer (and Ohio State), they'll be with Mike Weber, trying to get his spirits up"
Good call airing his dirty laundry on the radio, then.
Counterpoint: I hate "NO TURN ON RED" signs.
Just wait until the arrests start piling up.
-Matt Hayes
Pretty sure TCU's best win was a close loss to Baylor.
Meanwhile, we now have what appears to be the country's best road win (@ Sparty) and the potential to notch back-to-back-to-back wins over Wisco, 'Bama, and Oregon. Our strength of schedule was better than TCU's before we played 'Bama and Oregon.
I don't foresee a divided AP vote.