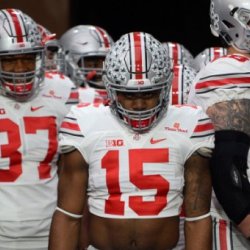 LW O-H
---
Miamisburg, Ohio (via Franklin, Ohio)
Member since 22 January 2016 | Blog
Long time Buckeye fan. Back when I was a younger man, during Woody era.
Favorites
SPORTS MOMENT: The championship games of Tressel and Meyer.
COLLEGE FOOTBALL PLAYER: Hard to pick a favorite. Archie right at the top. Many others.
COLLEGE BASKETBALL PLAYER: Jerry Lucas, seen him in high school against Franklin.
NFL TEAM: Bengals, before they were a team the Browns.
NHL TEAM: none
NBA TEAM: Cav's
MLB TEAM: Red's
SOCCER TEAM: none
Recent Activity
Be like......
GO BUCKS!!
This Gif will only last a few days.
the Oregon State and TCU performances have raised all kinds of concerns regarding Ohio State's back seven.
I am not a coach or anyone with ability to spot deficiency in a particular player position. But, I was noticing a lack of our backfield looking for the ball on long passes. In both games where we gave up huge plays, passes and runs, the offensive player had great speed. Speed creates a problem to keep up with the pass receiver and look for the ball. And for LB's to adjust quick enough to have a good angle to tackle. How to correct those problems? That's what coaches get paid for, to come up with a scheme to stop it. I am sure they are working on that as we speak. We can only wait and see the results.
GO BUCKS!!
IIRC the TCU trick play had been done by kansas just a few years ago. Their end zone is painted like the teams colors and the Kansas players were wearing the same colors. One of the players laid down on the end zone on kickoff and blended in. Kansas' LaQuvionte Gonzalez jumped up and received the pass. TCU uses good trick plays.
GO BUCKS!!
The Vegas point spread is based on the bets made. They constantly change to be sure to be covered and not take a huge loss. Since the +spread was being taken that lowered it some. Either way they see tOSU winning the game.
GO BUCKS!!
I think the 8 team playoff is inevitable. Why the NCAA doesn't make it happen is absurd.
FIFY
GO BUCKS!!
Maybe Mac can give him a reference to get some employment. When you don't know what you are talking about in journalism, you just don't last long.
GO BUCKS!!
Will we see more of Demario Mccall?
GO BUCKS!!
GO BUCKS!!
I guess not.
GO BUCKS!!
Make the best out of what's gave to you in life.
GO BUCKS!!
GO BUCKS!!
But they got to go to France.....what more do you want?
GO BUCKS!!
He did alright. The second time he came in he was working with basically the second string O-line and running backs. No interceptions. No fumbles. And IIRC scored two touchdowns with those guys. Until he throws more passes downfield, defenses will figure he is in there to run. A few more garbage times will give him the reps that he needs.
GO BUCKS!!
GO BUCKS!!
Hey...you try bouncing a football off your head twice...while running full speed. It's not easy.
GO BUCKS!!
Yeah right......
GO BUCKS!!
We don't need board members like that. Glad he is gone. He was nothing but negativity. It is a well known fact, Urban will NOT put up with anyone affiliated with the football team, being violent to their spouse. He let ZS know that, and the committee said as much.
GO BUCKS!! Now on to football.
How many times did Finebaum vote. And possibly the staff at ESPN. I figure that's where the whole 12% came from.
GO BUCKS!! Make us #1 on that list. 15-0 baby!!!
How many plays, if any, do you expect Tate Martell to get? If he does, will it be garbage time towards the end of the game. Or, on an important drive, with game on the line.
GO BUCKS!!
They love to hate Oho State more than they love their own teams!
The reason they hate Ohio State is they know how good they are. They hate because they fear Ohio State. They remember how good Meyer was at Florida, and see he is doing the same thing at Ohio State. Funkybaum saying Ohio State is ruined and it can't go on anymore than next year just can't let it go. He doesn't realize the issues are over. He and Mac are in the same boat. They just don't want it to end. So they try to keep adding fuel to the dying embers. If anyone won't be at Ohio State next year it more than likely would be Drake. Now, everyone stop listening to the lies and lets concentrate on football which is only 4 days away.
GO BUCKS!!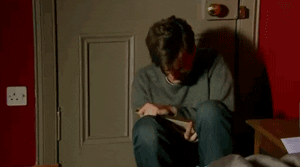 ......remained firm as the facts of the investigation came to light and Meyer's fate was announced amid thousands of tears from the national media.
Sorry it didn't work media. You didn't get rid of one of the BEST coaches in college football. Now go after the ones that really have issues.
GO BUCKS!!
The Daily Beast and National Enquirer. Aren't they the same. Writing articles about a Bat human found living in a cave. Or Natalie Wood didn't drown she was beat to death. Or top reports about the Cardashions <sp>? I would be ashamed to let people know that I had been demoted as a beat writer for them. But, a job is a job if no one else will hire you.
GO BUCKS!!
GO BUCKS!!