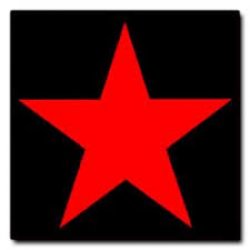 LvilleBuck
---
MEMBER SINCE October 02, 2019
Recent Activity
Right there with you
Read that this morning. Really good article explaining why they are essentially second tier. He's right that they are right there from taking the next step, but haven't put it all together. It didn't read like Bill was suggesting they were about to take the next step, moreso just saying why they haven't and how close they are.
I think Franklin seems to have worn out his welcome there and they will now be trending downward until he leaves. You can't miss on that many in-state recruits and expect to be successful. He talks about wanting be elite - well, land some damn in-state recruits.
That is absurd. They are sitting at #30 nationally. There must be a problem internally over there. Bad culture, poor coaching alignment, something. Getting DDJ and a few other guys would help, but it would be an embarrassment for them to finish without a top 25 class.
Michigan athletics reports 26 (25 athletes, 1 staff) positive results from the past week of testing (up from 11 week prior). Notable in light of the local case load increasing to point of authorities issuing a stay in place order at UM.

— Bryan Fischer (@BryanDFischer) October 23, 2020
Loved looking at the depth chart but it probably was pointless, especially with how many "ORs" keep getting added each year.
It seems Day is really intent on getting Stroud and Miller game ready if something happens to Fields. Would Hoak, with more experience, not be just as good as them at this point? Putting Hoak second really leaves the door open for a genuine 2021 competition. If it appears by year end that Stroud or Miller is above the other, we likely only have one of them come Fall 2021. Hopefully no matter who is better at this point, they both get equal reps in the blowouts so we have both for all of 2021.
Have to think Jaylen Johnson is the biggest loser if Davis Jr. is a Buckeye. Similar players designed for the Sam role but Davis is just the better athlete at this point.
Some sensitive Buckeyes in here. Northwestern's section was by far the best.
1. Secondary play/scheme. I think Hooker gets the start at Safety with Proctor playing the Sam on 3rd down.
2. OL pass protection. The worst aspect of the team last year. Hope to see improvement.
3. DL performance. Pressure vs pass and interior strength vs run
4. WR performance. I want to be entertained.
So who is the most likely OL at this point?
Committed: Tshabola
Next most likely: MIller and Goodwin
Then who? Earnest Green, Kam Dewberry, Schrauth, Addison Nichols, Zach Rice?
Looks like Brohm's confirmatory PCR test also came back positive now. AD says no chance he will be on sidelines Saturday even with negative results. Ten day mandatory quarantine.
I'm assuming he will continue to do daily testing. I wonder, does another positive test extend the ten day quarantine? Or will they just wait to test again until the tenth day?
He says some family members got COVID and he isolated from them. Thinks he must have still got it from them.
Vegas says about 45-19. I'll go 49-14
Agree, this is very likely, but if Alabama wins out I wouldn't be shocked if they get the #1 seed either. Unless OSU beats everyone 50-0, I think they best the do is #3 if Bama and Clemson win out.
Georgia is not improving more than 17 points against Alabama even with a better QB.
Has Raesjon Davis visited OSU?
Yep you're correct. PCR confirmation still to come.
Thought I read it was PCR. If it wasnt my bad.
Correct; I read they are confirmed by PCR. Brohm failed both.
She's the B10 Network correspondent hence why was had all the B10 info re: Kevin Warren. Same goes here.
I don't. Someone re-tweeted her. Regardless, it's still good info.
re: Jeff Brohm testing positive for COVID:

B1G athletes are required to be held out for 21 days following a positive diagnosis (for cardiac screening reasons).

Coaches follow CDC guidelines: 10 days isolation, can return at end of that if they've been symptom-free for 24hrs.

— Nicole Auerbach (@NicoleAuerbach) October 18, 2020
The concern is more about missing games, not necessarily health concerns, as bad as that sounds.
The only way the Buckeyes don't make the playoffs would be COVID. Schedule is just too easy. This team doesn't play down to competition.
One top 10 opponent in regular season (PSU)
One top 25 opponent (Michigan)
Then in B10 Championship Game, one more quality opponent, top 10-20ish.
COVID is the only opponent this year.
I believe the rule is 14 for a coach. Same for the players, but the players have days 15-21 for re-acclimation to practice.
And yes it should be Jeff Brohm.
Hypothetically, who would be the most likely suitors? Guessing he has SEC dreamz
It's still a Nick Saban defense. And their offense just put up 41 on an extremely good UGA defense. Georgia is an overall top 5 team and Bama just beat them handily by 17.