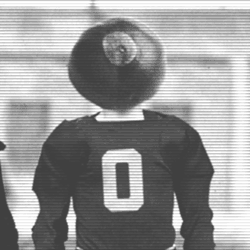 LVbucksNV
---
Member since 26 January 2011 | Blog
Recent Activity
Fuckng beautiful DJ!! You re welcome out in vegas anytime. What a piece you wrote here.
Why not list the size and position or projected position of these kids? Thanks for the article.
Deshaun will deliver, we need scoring, and the other players r ready to step up. It takes aggressiveness, which Buford lacked.
Jason, like I said you are pulling yeoman duty on this site and I'VE been thru all Buckeye sites since internet was. You guys and Chris hit me up, you all/admins/Ramzy's of 11w can email me from site and if not , let me know and I'll bro you guys with all hookups in town twhateverhat I have, rooms, club access, whatever, my pleasure you guys.
Alex, you are outstanding as Director of Recruiting for 11W and all should recognize this is a ton of work outside of your real job. Genestarwind, you have a great interest in recruiting and do alot of research and tracking. Might I throw this out, because someone could be a great help to you Alex, GSW could be candidate for an assist. to you and Jeremy. (chime in 11 dub faithful)
As to our RB plan, love Derrick Green and Hyde, Smith because power and speed combo is great for Urb's offense. Remember, he had the Ohioan from Cincinnati H.S.( forgot his name) on his best Florida team and the guy was like 6'0" and 220 and ran maybe 4.55. (please correct/confirm, you guys know who I'm talking about?)
I'm waiting on a sizable deal to close here in LV with my biz. My only input on the site to this point is with the Buckeye watch info on site link for here in Vegas. I intend to be able to donate something substantial and hope others will do what they can to effectively sponser fulltime beatwriter and get stipend or something for the rest because I love what this site is all about Boyz. Hit me up anytime you're out here, I have a substantial network.
Alright, we all loved the season but let us all acknowledge what happened Fri night, WB killed this team all night with squandered trips, early shots and missing them, soft drives resulting in blocks, steals from him and turnovers, and from casual and lackadaisical rebounds and possessions by WB turning it over and playing soft and casual all night, and he has done this all yr, he is SOFT, I can't wait for him to leave. please don't compare him to jj as Toledos best. there were key possessions that needed points and most of those went to WB who killed us tonight. Never thought he was our difference maker, Deibler should've shot it , never should have ended in wb's hands after his shit night.