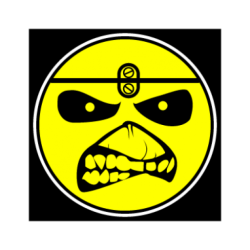 Ludwig Yards
---
Central Ohio
Member since 18 October 2012 | Blog
Favorites
COLLEGE FOOTBALL PLAYER: Chic Harley
NFL TEAM: Jets and Browns
NHL TEAM: Blue Jackets
NBA TEAM: Cavs and Celtics...RIP Sonics
MLB TEAM: Reds and Yankees
SOCCER TEAM: Team USA
Recent Activity
They didn't write it, but one of my favorite early ones from the Stones...
That is one sharp-looking ride.
Indeed. That many millions will buy you a few tix to the Superb Bowl fer sure.
The hair? Yeah....
Dude has a pretty impressive trophy case.
Thirty million guaranteed....he's gonna need bigger pockets.
No doubt. High N Dry is one of my favorite albums. I wore that record out when I was a teenager.
Speaking of G3, they must have been a little hard up this tour for the third G....Uli Roth in Europe and Phil Collen in the states....are you freaking kidding me? Phil Collen? That 'Pour Some Sugar on Me' jam will be awesome I bet.
Certainly not a good cover but it's a nice departure from the requisite hip hop/pop r&b bullshirt that usually accompanies the videos.
Kacherski and Everett Ross sighting....noice.
That pic makes me both happy and melancholy. Happy birthday Coach Bruce.
Hopefully with Keri Russell's clothes falling off.
Poop. Not surprising but sucks for the young fella.
Seems like this has been rumor mill fodder for a couple years now. True or not, shame the kid has had such knee problems since he's been here.
Enjoy. Haven't seen them in 25 years, and I imagine time is running out to see them again. Unrelated note...this weekend I watched part of a doc on Rush from their 40th anniversary tour and had forgotten that at the time they said that was the last major tour for the band. And I read this morning that Lifeson recently said the group was officially done.One of my fav bands and I never saw them live. Idiot.
Best of luck, kid. Assuming UC is the place, maybe Coach Fickell can get ya geared up to impress.
Best of luck, kid. Assuming UC is the place, maybe Coach Fickell can get ya geared up to impress.
Doin some major tire-kickin' on the TE position.
Ohio State will remain in pursuit of Darnell Wright, Michael Tarquin, Harry Miller and Xavier Truss.
These are the four names I've been reading about lately, but I'm curious about Will Putnam from Tampa. Is he no longer in the mix? Just curious.
Coach Grinch comes across as a pretty serious dude.