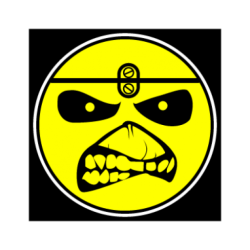 Ludwig Yards
---
Central Ohio
MEMBER SINCE October 18, 2012
Favorites
COLLEGE FOOTBALL PLAYER: Chic Harley
NFL TEAM: Jets and Browns
NHL TEAM: Blue Jackets
NBA TEAM: Cavs and Celtics...RIP Sonics
MLB TEAM: Reds and Yankees
SOCCER TEAM: Liverpool FC
Recent Activity
Did he ask him where he's looking at houses in LA?
The 'Rutgers' of the '90s, for OSU.
I was at that game at Pitt, I think the only non-Big Ten regular season away game I've attended. Was absolute carnage on the field.
Just out of scope for this series was Brookhaven attendee Mike Polaski, who played corner at OSU from 1967-1969. He became a Columbus firefighter and those who live in central Ohio may remember this story from about 10 years ago.
Tim Sawicki back in the day.
I recall expecting big things out of Welch. Was a pretty good special teams player from what I remember.
Yeah, based on the map looks like kind of a country school, and I imagine they get some kids from Bainbridge and Chagrin Falls as well.
Wasn't Walter the dude who got clocked by LeChuck Bentley?
I for one applaud OSU letting a kid wear a 'retired' # is he chooses to. Plus, 22 was always my # so it will be nice to see it running around for OSU again.
Buckeye all-American HB Don Clark was a Central grad.
Don Clark (born December 27, 1936) is a former all-star running back in the Canadian Football League.

Clark played his college football with the powerhouse Ohio State Buckeyes. Playing from 1956 to 1958, he was integral part of their 1957 Rose Bowl victory and national championship. An All-American, he was drafted in the first round by the Chicago Bears, even though he was injured.

Canada was Clark's preferred destination, and he signed with the Ottawa Rough Riders in 1959. After rushing for 343 yards, he couldn't agree on contract terms with Ottawa, and was traded to the Winnipeg Blue Bombers, who promptly dealt him to the Montreal Alouettes.

Clark was part of dynamic backfield with the Larks, sharing the ball with CFL great George Dixon. He rushed for 902 yards in 1960 (Dixon had 976) and 1143 yards in 1961, when he selected as an Eastern All Star. Injuries took their toll during his last two years, as played only 12 games and rushed for 435 and 447 yards (while Dixon won the MVP award rushing for 1520 yards.) Clark retired in 1964, only 27 years old, due to knee, rib and kidney injuries
From Wiki:
The original Central building on Forge Street opened in 1886 and was initially named Akron High School. It was renamed Central High School in 1911 when the Akron Board of Education opened South High School. Hower Vocational School was named after M. Otis Hower (1858–1916), an Akron manufacturing leader who was an officer of the American Cereal Co. and multiple other enterprises. The school began in Perkins Elementary in 1927 and phased out the younger kids before becoming accredited in August 1935 as a vocational school. Prior to the merger, the Central Wildcats and Hower Buccaneers competed in the Akron City Series.
Dem bums up north had a couple Trotwood guys on their roster a few years ago - Mike McCray and Reon Dawson. Maybe Dawson is who you are thinking of.
Ah, gotcha. Didn't see those comments.
Well, he didn't say a 'hard' cap of 25. He said the "plan" is to sign 25. Is that by choice, or necessity? Not sure that is answered in his blurb.
I'm sure there are some fine students and educators at this school but I noticed this on their Wiki page:
"Trotwood-Madison High School is part of Trotwood-Madison City School District located in Trotwood, Ohio. The school mascot is the Ram. Ranked last place in the State of Ohio for Public Schools."
Anyway, here's #42 from the days of the college fullback.
And both are shiftier than shifty.
Had to take a second look at that while reading.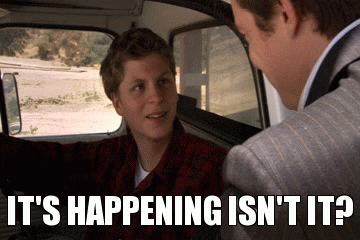 Good stuff. Enjoy the added history.
Sarringhaus was on the cover of Life Magazine in 1945. In addition to him, there have been a slew of guys who transitioned from Big Blue to Scarlet and Gray:
End Frank Clair 1937-1940 – Was the favorite target of QB Don Scott while at OSU. Played briefly for the Redskins before becoming a longtime head coach in the CFL, winning 5 Grey Cups during his time with Toronto and Ottawa. He then won 2 more cups as the Ottawa GM and is in the CFL HOF. The Ottawa Roughriders stadium was called Frank Clair Stadium from 1993-2014.
The Michael brothers, Tackle Rich (1957-1959) and Tackle Bill (1954-1956), careers overlapped in both high school and at OSU. Rich played 7 seasons for the Houston Oilers and was twice named an AFL all-star.
Honus Graf played fullback 1912-1915 and basketball 1912-1914 and is in the OSU HOF.
The rest:
LB/DT Butch Smith 1967-1968, Guard John Banks 1960, Guard Oscar Hauer 1958-1960, End Russ Bowermaster 1955-1958, Tackle Bob Leshner 1958, QB Ron Vitatoe 1957, Tackle Robert Hammons 1956, Tackle Elbert Ebinger 1953-1955, Tackle Don Stoeckel 1953-1955, Guard David Weaver 1953-1955, QB Bill Wilks 1951, Tackle Art Frechtling 1899-1900, HB Frosty Hurm 1916, Tackle Gordon Johnson 1920, HB James Mason 1935, FB Ralph Shafor 1911-1913, G/FB Bob Wieche 1917, 1919-1920.
Courtesy of 11W...Terry Smith on the call:
Buckeye QBs are gonna have some fun toys at their disposal for the next few years.
Piqua was quite generous to OSU prior to the '70s as well. Other former Indians to play for the Bucks...
End William Ashton 1952-1953, HB Bob Cron 1931, Guard Paul Faehl 1949-1951, End Dwight 'Tiny' Ginn 1914-1915, HB Leroy Hager 1898-1900, End Willard Marshall 1898, Tackle Walt 'Sansy' Sanzenbacher 1906-1908, FB Jack Wagner 1949-1951, Lee Warren 1905, Tackle Ron Weldy 1959, HB Bucky Wertz 1947-1949