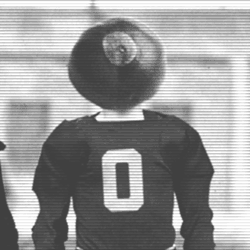 LuckyBuckE
---
Dayton, Ohio (via Germantown/Valley View)
MEMBER SINCE January 30, 2016
Favorites
NFL TEAM: Cincinnati Bengals
NHL TEAM: Washington Capitals
NBA TEAM: Miami Heat
MLB TEAM: Cincinnati Reds
SOCCER TEAM: Who cares
Recent Activity
Lol @ the irony in the benefits of incoherent rambling.
New York... I would add Jersey, but that's just the car jacking capital of America.
THREADS HAPPEN BUM JUICE!
So, you don't think Zeke, Orlando Pace, Archie, Eddie, etc... are must gets?!
I think they are calling it, the Nuclear Winter workouts or something like that.
NO DUDE BUT TUA IS ACCOMPLISHED AS HASKINS, AND SABAN HAD THE BALLS!
Lealman... if you take forum opinions so hard, maybe you're not cut out to be a 12th Warrior, son.
He'll, I did too; and it's the first thing I thought when I read the comment!
.......... I'll bet you're the serial downvoter on here today.
So many people think it will be a failed experiment that I'm rooting for him!
Poor, (Well financially compensated) Herm is like the Rodney Dangerfield of college football.
My take is an absolutely SCORCHING one, which I don't expect anyone to agree with, but I get the bullish feeling that Herm won't be the disaster that literally EVERYONE and their trip advisor thinks that it will be. The work Edwards did with ESPN, and his pro connections will have a little NFL buzz that just might work for him in recruiting... he's passionate about football and seems to be a good man, which might resonate with the right ones if his evaluations are successful. Put it this way.... I'm not calling for ASU to win the PAC12, but I'd be tempted to gamble that he does better than Lovie Smith! If his NFL record is the siren of discourse, I suggest a quick glance at Nick Satan's NFL career.
I was stoked that Wade kept his commitment... hope he bulks up and balls out!
A REAL Buckeye diehard would pay for their son to play here.
My question is:
Justin Hilliard the Curtis Grant of 2018?
Remember Hilliard was a 5star recruit... similar trajectory minus injuries.
162 tackles, 41 tfl, 12 pb, 5 sacks, 3 ff, 2 ints, 2 blocked field goals and a touchdown!?!?!
Is Virginia football subpar competition, or did 247 get this ranking wrong?
Lord, have Mercer on their souls...
You didn't indicate sarcasm, which leaves people to guess that your take was just a stupid one.
Save this take for when he'said not defending the triple option.
My D player of the game - ERIC SMITH! For saving two touchdowns on insanely athletic plays!!!
O player of the game - the weenie arm of JT4!!!
They will fix the holding issues.
Could've Run "all day" JK a thousand times, but that won't make us a better team.