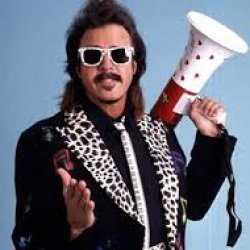 LTWilliams
---
Atlanta, Ga (via Ft. Worth, TX)
MEMBER SINCE September 11, 2013
DFW>>>ATL>>>The Ohio State University
Favorites
NFL TEAM: Dallas Cowboys / Atlanta Falcons
NBA TEAM: Dallas Mavericks
MLB TEAM: Atlanta Braves / Texas Rangers
Recent Activity
He's just such a good genuine dude.
What if OSU didnt sleepwalk through the first quarter against Wisconsin in 2010?
Big games at noon are tolerable if they are the only games we play at noon. But why do we also have to play Maryland, Indiana, etc, etc at noon?
WHY are we at noon this weekend tho?! Shouldn't their Big Noon game be Iowa/Wisconsin since they don't have Penn State/Minnesota? I miss 3:30.
The composition of the playoff committee does NOT matter. Every iteration of the committee picks the exact same teams (and has the exact same matchups) that the old BCS formula would've produced. These grassy knoll discussions need to chill until they actually deviate.
We had a college football fantasy league on here last year. Used Fantrax. It was a good time.
Tressel's 2nd team WRs have an argument against Meyer's first. Especially with a pass heavy team
I'd take Tressel's WRs and LBs over Meyer's. Meyer's The Meyer DLine and Secondary were better (though taking Washington over Bennett is mighty suspect).
Don't forget Galloway and Glenn at WR with Boston. That offense would be unstoppable in today's game.
7-5 isnt just the worst case scenario. Its the meteor destroying all life and Matt Campbell's phone blowing up.
Georgia < Texas < Maryland. Maryland is better than the runner-ups from the Big 12 and SEC.
Buttgers also beat TTUN
Patterns have been established but I don't see any difference between the current path and the BCS era. In fact, based on the Colley simulation, every playoff participant would have finished in the top 4 of the original BCS formula. The matchups would not have differed either. 2016 was the only year that the exact order of the top 4 was different than the BCS. The positions of Ohio State and Clemson were switched.
In many of the years, the top 6 to 8 teams were also the same. So even the other NY6 bowl matchups would've been the same as the BCS system (accounting for the new tie-ins). It all still boils down to: If you lose, when you lose, and how the media perceives you.
I never knew the criteria was this complicated.
http://buckeyefansonly.com/buckeyeleafcriteria.html
#Takes were strong in 2011
At first blush, this list was confusing. It only got more confusing after reading his reasoning. I could've read this 8 years ago and I still wouldn't know what to make of it.
Ohio Candle Scents:
Beer
Chocolate & Peanut Butter
State Fair Funnel Cake
Indiana Candle Scents:
High School Gym Floor Cleaner
Boredom
The Cracker Barrel General Store
Did anyone check Gene's contract for any bonuses related to knowing the new commissioner?
I was raised in North Texas. This is actually quite reserved for an athlete from that area.
Fowler has the voice for audio books, not football.
Yeah, I try to listen daily and I've never heard him say Haskins wasn't a first round QB.
It is a bit hypocritical to slam Haskins reaction but praise Rodgers. Though we have to admit that Dwayne seemed completely uninterested in Washington (who can blame) and that wasn't the best look.
Falcons fan here. I just want them to draft a Buckeye. Just one. It is infuriating that the Panthers and Saints are always loaded with OSU players. I don't think we've drafted one since Michael Jenkins; who was considered a complete bust until we got an actual pass first QB. I want them to pull a Julio Jones-esque trade for Nick Bosa. Falcons fans would love him in spite of his bad taste in movies and music.
What you dont also love being lumped into an age group with people 15+ years younger?
He might never get a plate again if he chooses another school.
Missed 62-39 for a preseason basketball game? The dedication that took.
This was a very long winded way of saying that this season was boring.