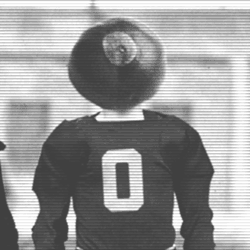 LOVEITORLEAVEIT
---
Member since 10 September 2011 | Blog
Recent Activity
Started watching the show based on this thread...and dang. Just finished season one and I loved it, sounds like season two gets even better. Silver lining of lack of Buckeye football is more time to watch this masterpiece.
Pretty sure this is a photo shop of the stickers they wore last year for M.T. I would guess this was Braxton's helmet.
Let me add to my own comment... not only 4 years worth of free education but also a degree.
These guys are getting acknowledged at Senior Day after 4 years worth of a free education at a world-class university. They didn't magically get some "injury" right before Signing Day.... I dislike over signing and practices which are technically legal but a little dirty at the same time; however Underwood and Carter's situation do not fall under this, not even close.
Today's music is going to keep the students and to a certain extent, the players more involved. When I was a student, I always wished they played more popular songs that would get in the younger crowd into it. Obviously they have some kinks to work out (I heard the music selection was pretty bad) but there is a happy medium with up-beat popular music from today and the band playing.
Other than one hilljack we saw early in the morning and a couple drunk students at the game, Sparty fans were great. All were asking us if we were having fun and wanted us to enjoy ourselves. We should take a page out of your book... we do have some great fans but we have far too many that give us a bad name.
http://www.theonlycolors.com/2014/8/13/5998325/michigan-state-university-visitors-guide-2-0-how-to-tailgate-at-msu
typically how many hours before the game does the buckeye walk happen?
It's by design, "Y Crack". Jim Light breaks it down more in depth in the link.
I wish I could upvote that line from BuckGuyFan1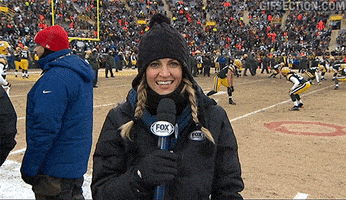 Thanks for the insight, Erin.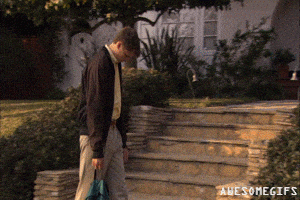 The year of Braxton to Devin I was sitting by a few Wisconsin fans who were very vocally negative about EVERYTHING Ohio State... TBDBITL did Script Ohio during halftime of that game and the wiscy fans were in awe, saying things such as "wow, I can't even lie this is awesome". Long story short... even the Badgers know which tradition is better.
look back at OP's history, Tyler Gerald is my guess....
This has to be the last straw... can we give them away to Canada now?
I think if we could be inside Herman/Urban's collective heads this was most likely their thought process. Sometimes I felt the play calling was over thought... you have a horse of a running back and a great O-line, let them do their thing and get us 1 yard.
With that being said I do not have 2 national championships and countless other accolades, so I will defer to Herman/Urban.
What a fantastic jacket. I miss the 90's