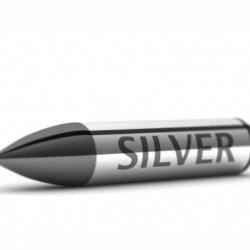 LoufromOSU
New Middletown, OH (via Youngstown)
MEMBER SINCE September 18, 2012
Favorites
SPORTS MOMENT: Being at the 96th Rose Bowl game; Stanley Cup games in Pittsburgh (several times)
COLLEGE FOOTBALL PLAYER: Orlando Pace
COLLEGE BASKETBALL PLAYER: Michael Redd
NFL TEAM: Pittsburgh Steelers
NHL TEAM: Pittsburgh Penguins
MLB TEAM: Pittsburgh Pirates
Recent Activity
Win the Olympics?!?! Let's not get ahead of ourselves here.
Blaming the officials is low hanging fruit. He has no one to blame but himself for that loss.
You have been on this a while. And while he had a great career, I was not in favor of hiring BoJo on the staff since he is of the same mold.
They return 4 all Americans right off the bat, 2 of them being likely national champs (Vincent and Hall).and the other a.top contender with McKenna gone (Lee). Plus a r-fr that made AA. They will reload.
Well you summed up a big difference in the programs. The Penn State top dogs don't go into a semi final match disinterested. Even if they stall to death after getting a lead, they win. If 1 buckeye wins a title, I will be surprised. McKenna has the best shot now.
They aren't necessarily stellar from the bottom either.
I give Nickal all the credit. He will likely pin Moore too. There is a still a big difference between what is being coached in State College from what is being coached in Columbus (and everywhere else). Second place is the ceiling for the foreseeable future. Still doesn't change my feeling that I am not shocked that Martin fell short again.
Yep. Hope he can do better than Myles did last year in the finals. But I won't hold my breath considering the B1G ten title match results. .
It's an admission requirement. So is winning titles.
I would say Rasheed not making AA is the biggest upset. Myles was the buckeyes best shot at a title but it doesn't shock me he choked with his past 2 years falling short, one of which being pinned.
Exactly...It wasn't long ago most gave up on Gareon Conley during his first year getting major playing time...
15.
https://ohiostatebuckeyes.com/sports/m-footbl/roster/
Weber proved time and time again to be faster than Dobbins. I didn't know this was ever in dispute.
Stringer is a good one. Somewhat overshadowed by Pace, but still a consensus AA who was an easy pick for 1st round. LeChuck also could be on the list.
Its certainly possible, but there are also reasons a lot of the same teams pick in the top 10 year after year...
Pace
Big Daddy
David Boston
They haven't waned...they had 99000 in 2015, over 100K in 2016. In 2017 and 2018, they had B deck and C deck construction going on, capping last season's game at 79,000 for sales. That's the reason for the dip in raw numbers. They had 80,000 in 2017 with the majority of C deck closed.
This prediction didn't age well.
Nice story. For every detractor, there are a dozen or so more that have a positive opinion. That person above always takes the time to write something negative whenever Tress is brought up.
Here is YSU's tribute to Mr. Malmisur, if you didn't see it: https://www.ysusports.com/general/2018-19/releases/malmisur-tribute
LOL...Lloyd and Tress are actually friends. Lloyd is who brokered the transfer of Justin Boren when he called Tress.
There are some in the Youngstown area that have a weird dislike for Tressel. You cannot be loved by everyone.
He would never let the Schiano-Grinch defense happen.
He is definitely on the Mount Rushmore of raffle rigging! /s
South team didn't want to be there.