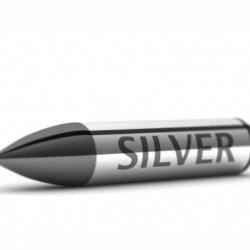 LoufromOSU
New Middletown, OH (via Youngstown)
MEMBER SINCE September 18, 2012
Favorites
SPORTS MOMENT: Being at the 96th Rose Bowl game; Stanley Cup games in Pittsburgh (several times)
COLLEGE FOOTBALL PLAYER: Orlando Pace
COLLEGE BASKETBALL PLAYER: Michael Redd
NFL TEAM: Pittsburgh Steelers
NHL TEAM: Pittsburgh Penguins
MLB TEAM: Pittsburgh Pirates
Recent Activity
Yep and all year we hear about Brownings athleticism while a 6'5" QB outruns him.
Then he doesn't see the field at all, because he is 1/2 the linebacker Harrison was. Move him now for his last season.
yep. I watched how Patrick Queen played last night and missed the days of having a stud LB like that.
Replay is supposed to fix errors. However, it is misapplied on both levels (NFL and NCAA) and simply doesn't work. NFL is an unwatchable product right now and the horrible rules of college football along with replay are forcing it that way as well.
I'll say one thing.. Pitt shouldn't have gone into the ACC. But it's also the weakest P5 conference, so I am not buying your argument that Fickell wouldn't succeed elsewhere. Narduzzi is 35-27. That's not really getting it done and his seat is warming in Pitt.
That's as tired as the 'run through a wall' cliché used everytime the graphics department releases a video.
Here is a primer for why it is rational for OSU fans to not like Herby.
https://www.elevenwarriors.com/2011/01/herbie-the-impaler
Yes, Fickell is a much better coach than Narduzzi.
Going back aways, but if big Dru Humphrey doesn't tragically pass away, Tress might have won back to back titles. What a run that could have started (not that the one they had wasn't exceptional).
Stephon Diggs and/or Christian Kirk also would have been great gets.
A tweet from a joke of a reporter that gets deleted is now a report? And if it was true, Pouncey, of all people, wouldn't be running to his defense.
Rudolph being taken down well after the ball was gone and the game over made him the aggressor. Run with it.
That's a slippery slope to start going down. Careful what you wish for.
Yeah, everything going great right now.
It really is a shame that the game ended like that...the browns fans should be celebrating the win instead of the bickering over this undisciplined team. Kitchens was a horrible choice to lead this group (any rookie HC would be a bad choice with the egos they brought in).
Enjoy your golden years. What a team. You should be proud of what Kitchens has done with the talent amassed.
Not sure for Garrett specifically, but the Browns clearly went into that game with intent to injure. Took 2 wrs out with head shots, gave Rudolph a headshot as well. Most undisciplined team in the league.
Delanie Walker and Trevor Siemian would disagree.
100% dead on accurate. I'm not sure how this is debatable.
You should work for espn with your baseless assumption.
The real punk is Ogunjobi. Biggest bitch move of all of them.
Are you assuming someone is leaving, because if it ain't broke, don't fix it!
I'm just hoping we can hold onto Jeff Hafley for more than 2 years. The defensive dysfunction last season isn't black/white when it comes to blame, but its clear there was no synchronicity with the defensive coaches, and for that, I would say the head guy was responsible. Grinch certainly wasn't gold, but I don't place all of the blame on him either.
I still find it funny that it took until this season to get all of the DBs in the same meeting room...never understood the theory behind using different coaches for the CBs and the Safeties.
Doug Archie is the worst. That is my biggest fear.
Both row in the same boat...both did everything they could to cost people coaching jobs and smear reputations without supporting facts.