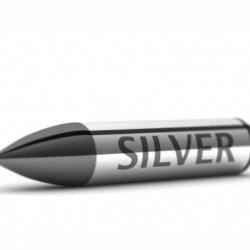 LoufromOSU
New Middletown, OH (via Youngstown)
MEMBER SINCE September 18, 2012
Favorites
SPORTS MOMENT: Being at the 96th Rose Bowl game; Stanley Cup games in Pittsburgh (several times)
COLLEGE FOOTBALL PLAYER: Orlando Pace
COLLEGE BASKETBALL PLAYER: Michael Redd
NFL TEAM: Pittsburgh Steelers
NHL TEAM: Pittsburgh Penguins
MLB TEAM: Pittsburgh Pirates
Recent Activity
LOL....that would be a first for him. Tow the line...thats all he does.
Do you ever use bittorrent? Buckdubbs007 has pulled most of the games over the years and I believe has torrents on buckeyeplanet. He has had several youtube channels shut down, but maybe email him and see if he can provide a link.
https://www.elevenwarriors.com/users/buckdubbs007
https://www.buckeyeplanet.com/forum/categories/football-torrents.143/
A 3-4 DE rarely gets any notice in their old scheme, but when he was drafted, they had Keisel and first round bust Ziggy Hood playing DE. He didn't start a game in those first 2 seasons, and some were calling him a bust since he didn't break through. I think it was more learning to trust him over being ineffective.
However, once he got in his third year, he has gotten better every year. Since Lebeau left, the defense has changed a bit and is more of a hybrid, using the NT only 1/3 of the time, and the DEs are allowed to attack more.
The funny thing is they have never seen him and Stephon Tuitt both playing at a super high level together...Heyward always elevates when Tuitt is injured and vice versa.
1. The lost season when Bollman was the actual OC.
Cooper called himself the coach of coaches. He more or less let his assistants do the gameday preparation. He was a great recruiter but not necessarily a great X & O coach.
Lol...as a YSU fan, I am glad to see him back at LSU.
He's now on the Steelers' staff.
Bollman never put the program in peril like an unqualified WR coach.
Paul Posluszny won the Butkus and Bednarik award winner in 2005 and AJ won the Lambert and Lombardi awards, along with the B1G DPOY. Both were exceptional college LBs. AJ was the only unanimous 1st team AA selection on defense.
National media votes for the Butkus, so its not that big of a slight to him. They seemed to split the awards up between the 2 of them.
A rumor that ESPN included in an article, which isn't shocking at all
Grad. Claim to fame is that I used to be Pantalones Gordo's whipping boy in Mortal Combat our freshman year.
2 names not mentioned yet that would dominate in this scenario: Troy Smith and Joey Galloway.
A lot of recency bias for sure. But that team also gave you a heart attack every week.
1) 1995 - I know they lost their last 2 games, but Eddie, Orlando, Terry and crew were just my favorite team ever.
2) 2002 - the definition of team and never giving up on each other.
3) 1998 - 1 bad half amid season of absolute dominance.
4) 2014 - The last official game I have attended was the loss to VT.
5) 2005 - Another fun team to watch that fell just short.
How was Springs slipping a 'play call' issue? He was the best cover corner we have ever had and slipped. They relied on him to take away half of the field the entire season without giving up a TD. That play made the game 9-7. The other side of the ball is the issue....they had the ball in 1st and goal situations 3 times and kicked 3 Fgs and got shut out in the second half.
Don't let Philly Brown try to field a punt. Momentum killer.
Score 1 td in the 3 separate 1st and goal situations and that play doesn't matter. Offense lost that game.
Go back a few months and have someone else pay for Maurice Clarett's cell phone bill.
Fuller killed himself at the combine with that 40 time. That and he never showed any ability to play the ball in the air his last 2 years here. He actually went earlier than projected.
Landers not having a pro-day really hurt his chances.
Damon Moore and Rob Kelly were so fun to watch. What a pair of safeties.
My only counter to that is that Wilson will show his versatility playing slot. Its not like he won't line up outside as well during the season. It will only improve his stock.
JT threw a pick 6 8 seconds into the game, and followed up with 3 other interceptions. He was a big factor in that debacle.
And their defense will still stink.
Grinch probably dislikes Coombs more than Christmas in Whoville at this point.