LoudBuckeyeGirl
Southern Maryland and Northern Virginia
MEMBER SINCE June 17, 2013
Favorites
SPORTS MOMENT: 2003 National Championship game
NHL TEAM: Capitals
MLB TEAM: Nationals
Recent Activity
All the fan cut outs are here: https://buckeyenationrewards.us18.list-manage.com/track/click?u=f32e2e8f42144b2e325f7090d&id=4026ebb490&e=d62767f3df
I'm in section 11A!
I could use a decent goulash recipe if she's willing to share. Half Hungarian but no recipe was passed down.
You need to get help, perhaps.
Wasn't Thor but his brother, I believe.
I read way too much Daily Mail, clearly.
I live in a county that still has a tobacco leaf on the county flag. Calvert county, Maryland. Many tobacco farmers took the buy out, but the flag still represents.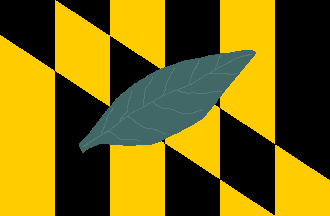 It also gave us this beauty -
I need Major to bring out the flashy thing, please.
I'm just here for the ABBA.
And possibly down votes.
Maybe you could Ginn one up for them.
Mask? Zima! Where are the skittles?
I'm on my 4th or 5th. I think I'll keep the bobble heads and Brutus.
I got 2 bottles of that as a gift. Awful. Harsh. Gave one away and still have one in the back of the liquor cabinet.
Webcam from Oregon's Campus. Yesterday you could still see through the smoke. Not today. http://webcam.uoregon.edu/sv/sv.html#home
This speech had me all choked up. Stay to the end and remember that today is September 12.
It's 9/12.

Many reached out to us for a copy of Gen Erik Kurilla's speech at yesterday's 9/11 ceremony. We created this video for all.

The theme: 9/11 was important, but 9/12 was when we came together.

On this 9/12, can we remember what weve learned?https://t.co/lS2hQNO5Cc

— XVIII Airborne Corps (@18airbornecorps) September 12, 2020
Angel from Montgomery. John Prine. Bonnie Raitt version as well.
If dreams were thunder, and lighting was desire
This old house would have burnt down a long time ago
Make me an angel that flies from Montgomery
Make me a poster of an old rodeo
Just give me one thing that I can hold on to
To believe in this living is just a hard way to go

That is the perfect pandemic skill. Jealous.
Even though the Mountain West (AF) and the Patriot League have cancelled their seasons, the service academies are trying to play each other at least. The Commander in Chief cup may still be in play. (Here's hoping 2020 doesn't dump on that).
Go Navy!
Prayers for Scarlett. Buckeye strong!
Happy Birthday Major! What's for dinner?
The Iron Sheik approves of this post.