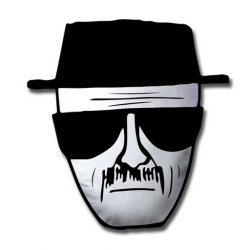 LouBuck35
---
Louisville, KY
MEMBER SINCE October 03, 2011
Favorites
SPORTS MOMENT: Being in Ohio Stadium for: Chris Gamble's pick 6 of Zach Mills and Will Allen's game clincher against M*ch*g*n in 2002.

Rushing the field after The Game of the Century in 2006.


COLLEGE FOOTBALL PLAYER: Zeke, Teddy Ginn, Troy, Terry Glenn, Eddie
NFL TEAM: Cincinnati Bengals
MLB TEAM: Cincinnati Reds
Recent Activity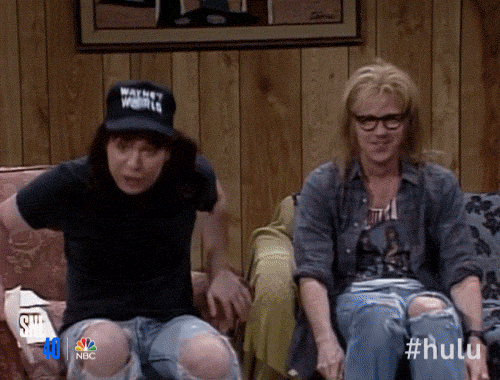 From the same Camp Observations column this morning:
Teague, Mitchell and tight end Cormontae Hamilton were back to participating in drills with their teammates after missing practice time with undisclosed injuries last week.

So - he has missed time during camp off and on. Hard to win the #2 job when you aren't consistently a full go.
I was absolutely triggered by that penalty. The time/score wasn't shown on the GIF, but I vaguely remember us getting the ball back at the point in the game was a pretty big deal. Roughing the kicker was a massive dong punch at that point.
I'm leaning toward a variation of 1 that says Borland came back too soon from injury, it was Werners 1st season on the field and Billy Davis was their coach. Health, another year of experience and a new scheme could all form the perfect storm where we see these LBs play well.
Any decrease in "what the fuck are you DOING?!?" penalties will be greatly appreciated by this internet commenter.
McCall has seemingly been a question mark for years. I think Teague has missed a fair amount of camp or at least hasn't been 100%.
Regardless of who the "starters" are, I think they'll rotate bodies and formations enough that it won't matter. Even if Tuf takes snap 1, the coaches have talked enough about Mitchell, Gant and Browning that it seems almost impossible that they won't be involved.
You said it better than me, agree 100%.
Laments Corporate Things My best guess is that they dont have some sort of parent company/major financial backer and that classifies 11W as "independent".
This question definitely deserves it's own forum topic so it can be fully examined.
I think I commented when this came out. We pulled the trigger on an 2018 Odyssey and it is awesome. I was always anti-minivan but I don't feel soccer mommish driving this thing around at all. It's awesome for road trips - automatic sliding doors are huge, 3rd row of seats completely folds down for additional storage. It rides super smooth, has some giddy up if you need and looks cool.
I also am here for the Bushman package.
Yup..if Fields threw either (or both!) of them, you certainly don't crown him after the scrimmage. Justin's public comments seem to indicate he wants to earn it as well. Day has continually said protecting the ball is super important - have to prove it.
Not on the team when they won it, so he probably shouldn't get one.
This was about the only real relevant thing that came out of those texts. Most of it just recruiting back and forth.
Day is the only one that matters - everyone else listed is gone already. Moving forward to the season.
I skimmed through almost all of the texts. Really nothing of importance. Lot of back and forth recruiting talk. One thing I did note is that one of the texts alluded to a recruit possibly wanting something extra and Urban responded to tell the dad that we do things straight as an arrow and to expect nothing. So that's a good thing I suppose.
Biggest piece of info was texts between Urban and Drake in January 2018 where Urban listed all the offers other coaches got and turned down.
Certainly nothing in here that would bring anything to a crashing halt. The email file had a ton of travel planning for games etc, hotel bookings and honestly a lot of spam garbage.
Also an excellent line.
I did enjoy how they totally danced around that tOSU actually told them to stop using Scarlet and Gray because...trademarks and such. But the Carmen Ohio story was a good cover.
My favorite line of the night by Dan Dakich (!), "if you don't like Aaron Craft, you're just a jealous hater".
They let the other team back in it late, but Carmen's Crew look really solid again.

Same. There haven't been a ton of starting RBs in recent memory from Wisconsin that I wouldn't have minded having with the Buckeyes.

Actually Part 63. I don't want to sell us short on getting to Part 69.
Yeah not sure if the juice is worth the squeeze here.
Fucking A - I guess anything at this point is plausible. One would think a 5 star running back would be above trolling recruiting services, but what the hell do I know anymore?
Appreciate the retort and it did make me feel smarter, so I will continue - thanks for the permission.
Adding drive time puts it in a little better perspective, I believe, than just throwing around flight times. Again, Devil's Advocate (!!), but my grandparents were mega old school aren't weren't flying anywhere. Going to Florida from Dayton? Pack up the Caddy, we're driving 17 hours with an overnight stop in there. So unless anyone posted on the 11W recruiting board part 61 are Bijan Robinson's grandparents, there are a whole fuck ton of assumptions and guesses being thrown around as to what family discussions are happening, and who is traveling where, when and how.
I'm not pretending to know or guess at anything. My Devil's Advocate (!!!!), post was offering counterpoints to "WTF, there is like no diff between Austin and Columbus".
Did that opinion offer enough insight for you, sir?
So basically you don't know what Devil's Advocate means?
Got it.
Devil's advocate here. Tucson to Austin is a 13 hour drive and 893 miles. Tucson to Columbus is a 28 hour drive and is 1,868 miles.
So technically it is closer to home - by a considerable margin. The distance from Tucson to Austin is like 400 miles shorter than Austin to Columbus. I get that its only an additional 2 hour plan ride, but everyone saying it's not closer to home - I mean it just isn't true.