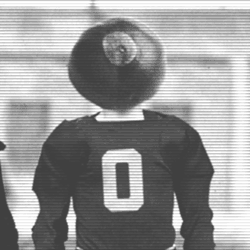 Losu1
---
MEMBER SINCE October 04, 2015
Recent Activity
So you think he wants to redshirt again this year?
He's still in the directory.
Wonder if we're going to see him on Last Chance U
Desmond Howard has reviewed all the teams and picks Michigan to win it all
I've heard Arnette and Sheffield are leaving. No announcement yet though. I think Gerd said they're leaving.
Way too early. Arnette and Sheffield likely gone
So we can all agree that it's 50/50 in favor of staying. That sounds pretty positive.
He's never criticized anyone publicly including the coaching staff at Georgia. How are your going to find fault with that? He lost out to Fromm who was a year ahead of him and now he's going elsewhere without making a spectacle of the situation. He's a class act imo.
Confidence is sexy! However, whether he knows it or not, he's already starting to lose the competition with his remarks. You have to be confident and a leader to be a qb on this team. He's confident but you can't lead a team with comments like this. Fields has handled his situation in Georgia with class and shown that he can be a leader. I think Tate is sinking his own ship with this me first and to hell with everyone else mentality.
While I think he'll ultimately declare, the biggest factor that people miss when looking at situations like this is his age. I'm sure he's wrestling with whether he wants to be in college hanging out with his girlfriend and having fun with people his age as opposed to hanging out with a bunch of 30 year old men. That doesn't sound like much in comparison to the money but for a guy his age it is. He's having the ride of his life right now and just enjoying being a kid. When he gets the check, a lot of baggage comes with it believe it or not. He's going to get paid whether it starts this year or next. The issue for him is does he want to be all grown up already.
Unless it's a playoff game you're alwsys going to be able to get into a bowl game at face or less. They want to fill the seats but demand is not there anymore.
https://youtu.be/bWlyGGdV4NA
His interview at Disneyland he said everyone is here.
I think that's funny as well. There's 50 reporters in Pasadena. I'd think someone could tell us if he's there.
Still listed on roster on teams website.
Btw, watching qb1, his dad is a police officer and a pretty good guy from what I saw. He wasn't over the top like Re'al mitchell's Father. I think it's a nice family and would be a great addition.