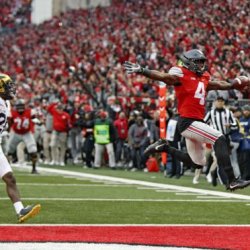 LongIslandBuckeye
---
from Long Island
MEMBER SINCE October 16, 2016
Favorites
SPORTS MOMENT: The Game 2016 in South Stands
COLLEGE FOOTBALL PLAYER: Bosa Bros
COLLEGE BASKETBALL PLAYER: Kemba Walker
NFL TEAM: Miami Dolphins
NHL TEAM: New York Islanders
MLB TEAM: New York Yankees
Recent Activity
I'd actually think that next year would be his best chance to have a much larger role out of the slot position. Obviously Olave and Wilson will be the two main targets next season but we'll be losing Victor, Mack, and Hill. Would love to see him come back next season, I'd say its probably his best chance for playing time since he's come on the scene
If there's a year to kill the trend of the heisman going to either a Qb or Rb, this is it.
Chase Young is the best player in the country, hands down
I graduated a few years ago and only wear one when I go to a game. Also don't see myself buying the jersey of anyone younger than me, I kind of agree with that point thats been made.
I have a scarlet JT Barrett with the black numbers on the shoulders (jersey they wore in the 2014 Championship game), and a white Braxton jersey (#1 from his last season). Also have a Bosa jersey, got it signed by Nick at the "Student Day" practice my last year. Wont be wearing that one going forward, hopefully will get that framed one of these days.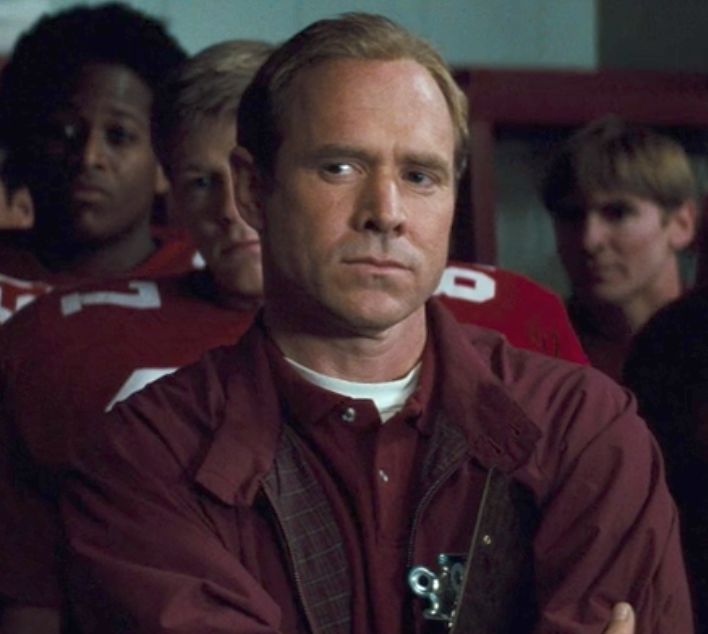 The only game I don't mind being at noon is THE Game...
Really hoping this is a night game in the Shoe...place will be ROCKIN
Would love to see a kick return where McCall pitches it to Jameson Williams on a reverse...dude has BURNERS
Being from L.I I've seen him play close to 10 times. Wasn't super impressed but I definitely see a lot of improvement in the summer highlight videos I've watched. Looks like he's gotten in better physical shape and better finishing around the rim. Definitely improved his vertical, those dunks down in the paint look easy compared to what I saw this past high school season.
Looking forward to watching Zed this upcoming season at Luhi, congrats to the young man! He definitely made a great decision!
I know OSU isn't on his teammate Andre Curbelo's list but would love to see him join Zed at OSU. One of the better PG's I've seen in high school basketball.
And to be honest the BuckID requirement was very lax. I got asked for my BuckID maybe twice in the 20 something home games I went to as a student. You would just walk in any gate that wasn't the South Stands and they'd never check.
This made it so much easier to buy a ticket for a friend that was coming in from out of town and get them into the game without breaking the bank.
I guess all good things must come to an end, thanks OSU. And don't even get me started on student basketball ticket packages, insane they haven't figured out how to fix that...
This is 100% due to the move to digital tickets. As a recent alum I was thinking of purchasing student tickets for the Penn State game off someone to save a little money (Still have my BuckID). Turns out you have to have a student account and its all on the ticketmaster app where you can exchange tickets with other students?? If I'm wrong on this someone let me know, I tried to do a little research and this is what I got out of it.
That 6,500 number has to be the population that would buy the tickets and look to sell them, and now that it's harder to sell they most likely said forget it and didn't want to take the risk of eating the tickets.
That '01 Miami team ranked 7th??? They would smoke most of those teams ahead of them, especially last years Clemson team.
And the '14 team being ranked 118th is ridiculous...that roster is stacked looking back on it only 5 years later. Also shows how deep the team was considering they won with a 3rd string qb down the stretch
Thought it was great, loved the old Woody clips.
Does anyone have an idea of when they're releasing another episode? Is it a once a week release? Tried looking it up but couldn't really find anything
Forget the alternates...Can we just make these the permanent jerseys?
Their is an alumni presale that started this morning, don't have to be in the alumni association. Use code "alumni"
I was trying to buy 4 together for the Penn State game but not many great options were left. Im going to wait it out and try my chances on StubHub
DJ Carton vs Cole Anthony should be a good one...I personally think Anthony is a bit overrated, saw him in person a couple of times. Also caught a few of his games on EspnU this season, not really buying into the hype
I've been lucky enough to get out on Fishers Island, without a doubt the best course I've played.
Portmarnock and The Island are great tracks, over in Ireland. Both are the site of this years British Amateur.
Impressed with a lot of these lists, awesome to see some serious golfers on 11w
I'm in mid 20's and I've been saying this to anyone who will listen to me...love the old style gray sleeves, needs to be brought back full time. Looked great during the playoff run, also was a big fan when they wore them for a few games in 2015 and 2016
Joe Burrow gave him the perfect blueprint on how he should've went about this...compete for the starting job, graduate, and if it doesn't go your way you're immediately eligible to start somewhere else next season. Plus no one would blame you... I don't think theirs a single buckeye fan who rooted against burrow this past season.
This doesn't make any sense to me if he was actually going to graduate this spring...
The GOAT is upgrading his wheels for this upcoming season!!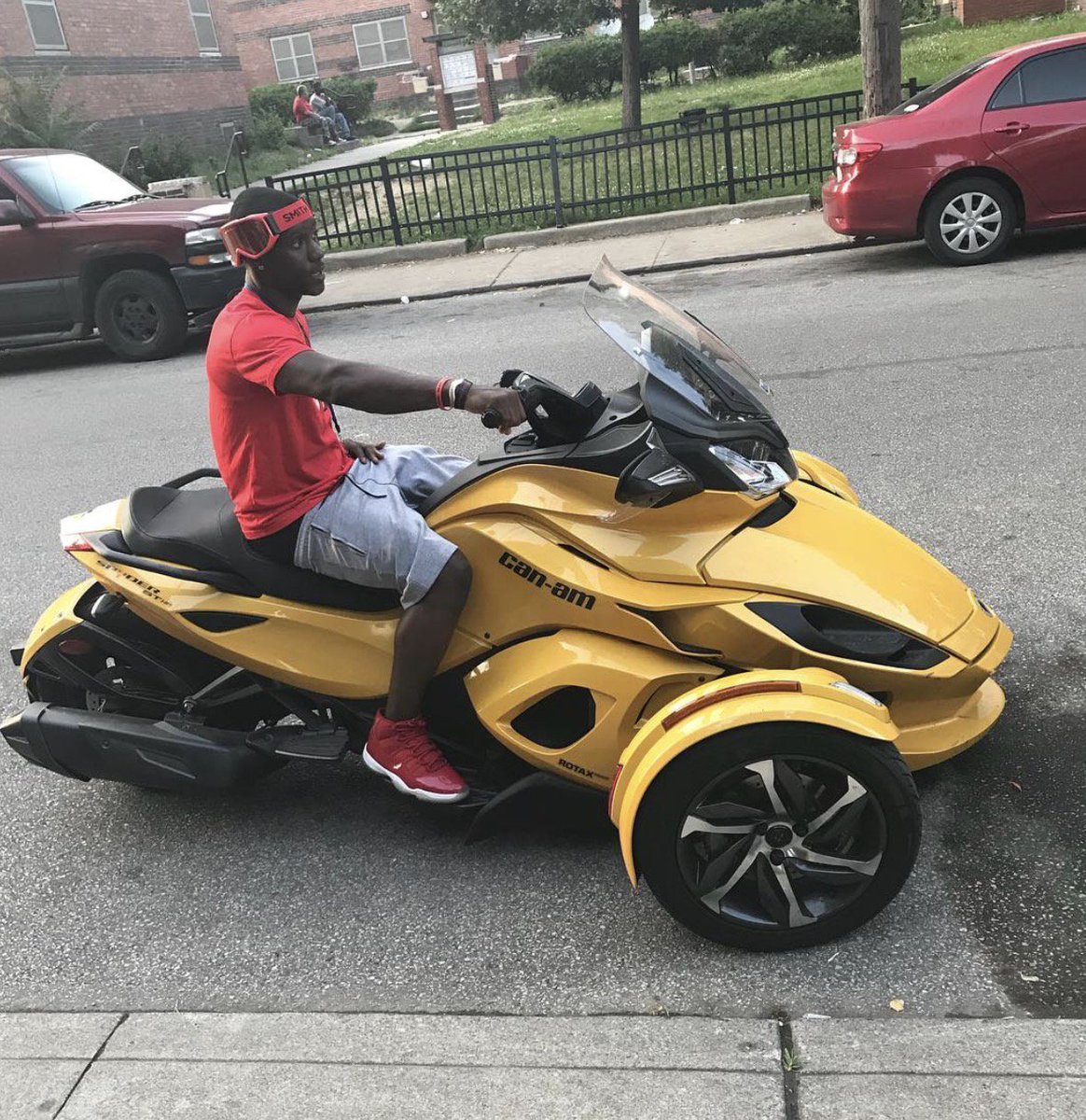 BOOM! Walking into next season like....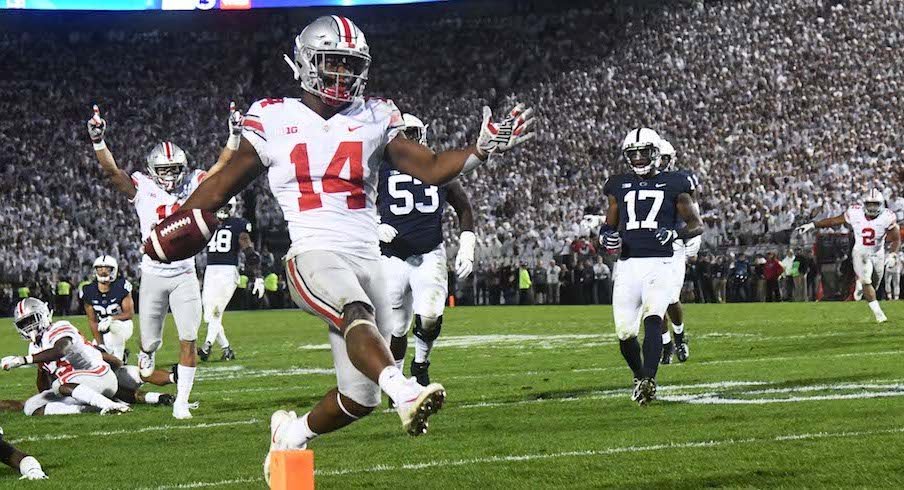 Soft non conference?? Cincy did go 11-2 this past season right?
Espn at it again
this brings back BAD memories, id be fine if i never had to see this image again....my eyes are currently burning