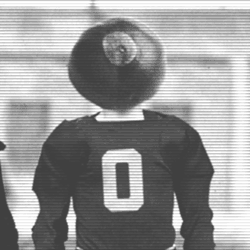 longbucks08
MEMBER SINCE August 05, 2018
Recent Activity
Hartline can really uhhh recruit...
Maybe if he does something that Andy hasn't. Andy has led us to 5 playoff berths. Let him do something first!
Only 3 stars??? /s
Welcome Jakob!
Definitely gonna be a captain!!! Welcome back!
Thank you Dwayne! What a season...
Why does this guy have it in for Urban so much?
It's weird not seeing a Bosa on the field after the past few seasons. We should all want the best for Nick and Joey because that is going to do nothing but help recruiting. It was a pleasure watching these brothers ball out!
Yeah I'm pretty happy we have Holtmann. Welcome EJ!!!!
Can't. Guard. Mike.
I know our linebackers are bad, but you won't need a defense teaming Michael Thomas up with Haskins. That dude is all-world right now.
Dang it... she just had to be wearing that t-shirt.
I still remember Mike Doss coming back his senior year and saying that he won a championship at every level of football he had played but college. He set that as a goal for the team, and they achieved it! What a remarkable year.
Just as a reminder...
There is just no way that Ohio State would do that. That would open themselves up to a lawsuit so fast, and we all know how risk adverse OSU is.
Why would Ohio State want to get involved and send a lawyer to her house? This story is so strange.
Does anyone have a comparison of who Wilson could become? I was impressed with his ability to high point the ball, and he definitely plays bigger than 6'1.
This is probably the best highlight video I've ever seen. Enjoy.