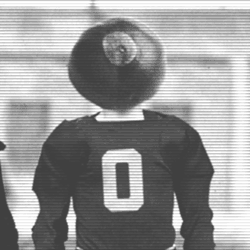 logamaniac
---
Member since 24 January 2013 | Blog
Favorites
NFL TEAM: Browns
MLB TEAM: Indians
Recent Activity
wait, are you telling me theres rankings other than the BRR? i call bullshit
Yeah it's been discussed that bran is the nk or is the same bran the builder he is named for but we "know" he's not the nk because we see the children stab the human in the heart with dragon glass creating him to fight against the first men.
Given his self preserving nature he may avoid the war with the nk which would put him out of favor with probably everyone save tyrion, who would understand it.
Bronn and davos should become partners in something, because they're my two favorites by a long shot.
I only say this because I know they have a significant time crunch and I don't know how much was written or filmed and simply edited out to meet constraints.
Its entirely possible the writers gave a great explanation and plot to what's going on currently at winferfell and there's just no way to flesh it out without missing out on what most viewers really care about (j+d+nk). I don't even think most people really care about cersei anymore because we seem to accept she's lost the war and can only have one subterfuge left in her.
I think the belief that arya is dead and that the person we see is who killed her, which would explain her perception of how Sansa reacted to Ned losing his head because she's only seen the reenactment done by actors.
Or that arya and the faceless man are both at winterfell and taking turns playing her while also playing a character on the periphery.
** edit to add I meant these are more realistic than your theory but I don't think these are what's happening either. I think the writing is just getting smushed and suffering for sake of time.
Do we know if Jon "survived" drowning? He could have just as easily died and been brought back by the LoL.
We have a new Bash Brothers in Tormund and Hound. New spinoff will them reuniting to play juvenile hockey for team USA or a small private school.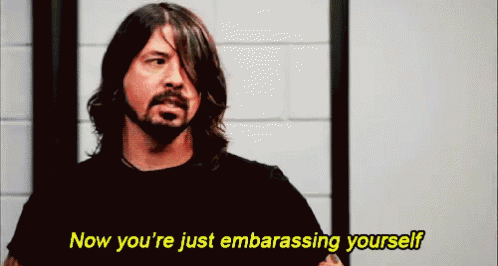 From when he was rubbing elbows with the athletic director musing on all the poor people
make sure you wear a rubber dude
Huh? Are you listening out loud to what you're typing before you hit the save button?
i quoted that bit about the NFL and its investigation crew because you put it up there as though it was some high quality apparatus that should be respected and everything they say its true because its the NFL and they do a high quality and thorough job.
I then listed the Josh Brown incident because it was revolving around something that had being going on for years, NFL security had been called in the past to protect his wife from Josh Brown going so far as to put her in a top secret hotel room so that he couldn't find her. So what in the investigation into Josh Brown, who has statements and his own journaled notes detailing his abuse of his wife, merited a 1 game suspension mostly due to the public outcry that nothing was being done about it to begin with?
Lets fastforward to zeke, an incident where we don't have him admitting physical violence towards his accuser and something in the investigation causes the NFL to decide on 6 times the punishment?
Thats some investigative work. It just seems to be completely reverse to the incidents, like someone got the matching segment wrong on an exam. But hey the NFL doesn't make mistakes according to the post i quote from you.
4) As for this one-The NFL doesn't make decisions on a whim and this investigation was one that they put a lot of time in to. They are also facing a gigantic, powerful players union that was not going to take this lying down. They had to make pretty damn well sure they got this one right. The suspension is probably getting reduced but there is obviously something there for them to pull the hammer they swung out of the box the way they did.
So like can you use this concrete evidence of yours to explain their last (most recent to this) DV suspension? The one where the Giants kicker got 1 game for systemically beating his wife over years while he was in the NFL?
Asking for a friend.
Then maybe go lighter on the cold meds.
Maybe you should go back to bed because you're clearly cranky.
Outside of a few outliers most of the commenters on this forum about the greater issue at hand are waiting for information to leak out so they can understand what the NFL is using for their judgement.
This specific topic while not newsworthy sure makes great messageboard material and certainly has a polarizing element with regards to the topic of selling a sextape.
ok, you talk about there being a lot more 4K content today than last year. Lets look at when they've historically launched Apple TV devices in the past shall we?
1st: January 9, 2007; 10 years ago
2nd: September 1, 2010; 6 years ago
3rd: March 7, 2012; 5 years ago
3rd Rev A: January 28, 2013; 4 years ago
4th: October 30, 2015; 21 months ago
Logic would dictate that a fall/january launch would be imminent. Wait what is coming in September? Is it an Apple event?
You admit that the 4K content is still minuscule in comparison to where we are in comparison to 1080's rollout. If a device's main draw is that it can play content that the majority of people either don't have access to or don't own then what would be the business sense in a company launching that device?
Apple has recently started listing 4K and HDR movies in its purchase history on its iTunes store. Which brings us to another aspect of TV tech. How many of those other devices on the market can run HDR specific content? Which version of HDR?
Well Varys was castrated any tossed aside to die in the streets when he was a boy. He hates magic and the religions that purport its use and as such it immediately puts him at odds with Mel.
He did have a showdown with the other red priestess in Meereen about the events surrounding his mutilation as a child, giving us a hint that it might be more important than we had been led to believe up to that time. The comment from Mel could simply be a call back to whatever he saw or heard as his testicles burned, it could just be a loosely veiled vision/threat from Mel that she's seen or it could have been something said to shut him up in the moment as they've had a back and forth in their limited scene time together.
gotta review the game tape
That's why I said connection.
Although to be fair the underachieving comes merely from a loss of offensive identity. Say whatever you want about Herman being a genius or overrated keeping him would have kept the train rolling and the qb's operating at a higher level than they have since his departure.
The defense was garbage when urban first got here but it's been high flying ever since withers was sent away. That unit doesn't underachieve.
"Get a fall guy" - The Legendary CC