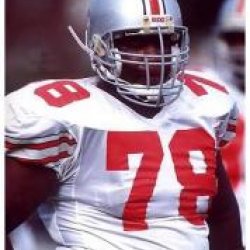 llong83
---
MEMBER SINCE November 25, 2013
Favorites
SPORTS MOMENT: EVERYTIME WE BEAT MISSAGAIN
COLLEGE FOOTBALL PLAYER: Eddie George
COLLEGE BASKETBALL PLAYER: Kenyon Martin
NFL TEAM: Steelers
NHL TEAM: None
NBA TEAM: Miami
MLB TEAM: None
SOCCER TEAM: None
Recent Activity
I, still trying to fiure out whats i true and what is not true in regards to the police report he filed about the borrowed car that was broken into. Many articles say he reported over $10,000 of clothing, equipment, etc stolen from the car. In the documentary it stated they found $800 in his wallet and began questioning him about that??
I've been going back and reading some of the articles written and information furnished to the public in regards to his suspension, and some things really stood out to me. 1) The NCAA never suspended Clarett, the AD Geiger did before the NCAA handed down any suspension. 2) Geiger says Clarett received "$1000's of improper benefits" and committed 14 NCAA violations in the process. I have to assume its the car he's referring to as the documentary never alluded to ANY other situation he was being investigated for. 3) Geiger really said Clarett "would be required to make a donation to a charity of his choice equal to the amount he received in benefits, which Geiger termed as "thousands of dollars," if he wants to be reinstated. How would he do that as a poor college student in the first place!!!!?? RIDICULOUS!!!
Yall have me dying with these GIFS...lol
WHy in gods name would we even post this. I've talked my self out of the horrible stomach uneasiness I've had for the last 48 hrs...and now its back!!! Le Duche!!!!!!!!!!!!!!!!!!!!
I've been doing some reading and have come across some very good articles in regards to ESPN and the SEC this weekend...i was completely livid yesterday after watching ESPN's COMPLETELY biased media coverage yesterday(MARK MAY), and really couldn't understand it. Since we're all B1G representatives, we need to make it loud and clear that ESPN has a clear agenda to place the SEC at the top of the college football mountain. And that agenda boils down to dollars...
http://www.forbes.com/sites/mikeozanian/2013/05/31/deal-between-espn-and-sec-conference-likely-the-richest-ever/
They have an unprecedented deal with the SEC where they will be controlling all SEC digital content...
Soooo....who thinks its time to officially boycott ESPN since they now have a financial stake in promoting the SEC over all other conferences in college football??
You really can't be serious? I was close to going in on you buddy. But whats the point, as this is the internet, YOU'RE probably a 10 year old child. Judging by your grammatical mistakes, & horrible punctuation, you have ZERO room to criticize anyone...smh