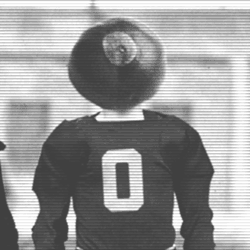 LilTrautie
---
from Mason, OH
MEMBER SINCE November 05, 2017
Recent Activity
Is it almost time for a part 2 of this thread??
I'm with you in the frustration over unfavorable VAR decisions for Man City. That new handball rule is BS, and Rodri got dragged down in the box earlier with no call from the ref or VAR. Yes VAR made the "correct" decision with the handball the way the rule is right now but the penalty that should have been called earlier in the game where we didn't even get a stoppage of play for VAR to look at it is BS.
I think this deserves its own AMA thread.
This forum ages like fine wine
Haven't been watching, but caught part of the radio broadcast where they talked about a different D. Johnson. Can't remember what his actual first name was though.
It's literally all the same ref too. He's the TBT TV Teddy
They find every little reason to add an extra shove in on all of our guys, and did you hear that ref talking earlier? He has no idea how to handle a physical game.
I'll say it, they're a dirty team and these refs don't know how to handle it and now this game is messy.
Maybe it's my scarlet eyes, but this Golden Eagles team is awfully touchy.
FMK... Joey Lane, Mark Titus, Harrison Hookfin?
The Shoe has so much potential to be rowdy during games but for the most part is very tame... I went to every home game for the past 4 years as a student and can only recall about 1 game every year where I truly felt our student section was a factor.
Going along with that, I'm totally fine with us blaring modern/current hits over the speakers, but I think whoever is in control can do a MUCH better job with the 'aux (selection and timing). It underratedly (is that a word?) sets the tone for the students.
I would consider both Alabama and Clemson to be pro-style, not sure if they've been very successful though.
On a serious note, as a previous comment mentioned it is a very broad term, e.g. a spread offense and up-tempo can still be pro-style.
AJ Harris would've graduated last year had he not transferred, so not sure if it would've worked anyways :/
Great job to our basketball team! If I remember correctly, there is a pretty hefty bonus if Coach Holtmann achieves certain academic standards in his contract... I don't remember the specific goal but glad our team prioritizes school as well as being an athlete!
Correct me if I'm wrong, but if I remember correctly Jaxson wasn't recruited very heavily until very late in the recruiting process. He didn't even play on Moeller's varsity team until like his junior year, and as a previous poster has said he was raw and growing into his body. I believe Holtmann tried but we already had a 4 person class and had Jaedon Ledee in that class with Micah Potter still on the team.
Hookfin huh... I guess I teed that one up for ya.
I'm down for a Wimbledon tennis thread. Go Fed!
You have to spend the rest of your life on a deserted island... Which current player on the OSU basketball roster do you take with you? Don't say why
Colin you've been killing it with the basketball coverage since you started here. We haven't had as in-depth coverage of the team since I've been roaming the 11W pages. Granted, the team has been much more fun to cover the past 2 years.
Thanks so much for this thread! I've been waiting for basketball recruiting threads for way too long, didn't think others would be interested in it. Recruiting is obviously much slower since there are less signings each year, but I think what Holtmann is doing on the recruiting trail right now is really interesting.
Love the Brickhouse guys! That's a fun house. I live in the Shaq which is on 10th. I led Young Life in the same area as Magno the past 3 or so years.
Your son lives at the Brickhouse?
Lowest ranked team to win the B1G tournament title. Proud of our Buckeyes!