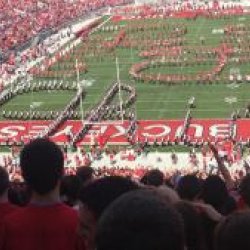 LILBUCKEYE
Member since 31 May 2013 | Blog
Favorites
NFL TEAM: New Orleans Saints
NHL TEAM: New York Rangers
NBA TEAM: Brooklyn Nets
MLB TEAM: New York Yankees
Recent Activity
These are my favorite.. love reading these!
It only gets better as a buckeye!
That's only 12% of a good coach!
Happy Birthday!! This is my homepage, thanks for keeping us up to date with the best!!!

Damn I'm so excited to football to start
We ain't come here to play school
What about 11W member interviews lol..Each week we get to find out about the internet personalities that comment on this site.
It's a shame that stories like this won't get the same amount of attention. The problem these days is that people watch the biased news reports and suddenly think they are an expert in the subject and won't listen to any other P.O.V. I, for one, support Waters even more after reading this article.
I would love to see Drake comment on this article
This was so much fun last night...While it was pretty fun,I hope the tradition doesnt change and we do it only tuesday night every year
It's going to make it less safe though. Having 20000 people some of whom are drunk waiting in one line is not going to happen in an orderly manner people are going to stampede, cut the line and knock over fences. Also no one is going to want to wait on the line for long periods of time
What happens when 8000 students don't wanna wait in line and knock over the fences? Well at least they'll have wristbands...
i'm a freshman at OSU and I'm from the east coast...One of the things that I've noticed is that most teenagers also dont think this is a very good school. Our freshman class' average ACT is a 28.5. The average ACT is around a 21. For a class of 7000 kids, having an avg ACT of a 28.5 is really good. It doesnt matter to me anymore if people think this school isnt good, I know that it is a very good school and that an engineering degrees from OSU is one of the best degrees a college grad can have.
I love it anytime there is a "Tom Crean cutting down the nets" Reference!!