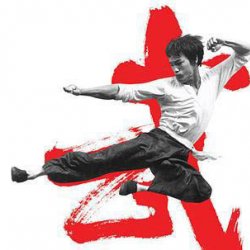 Li Xiao Buckeye
---
Toledo, OH (via Lancaster, OH)
Member since 09 February 2014 | Blog
Favorites
COLLEGE FOOTBALL PLAYER: Eddie George
NHL TEAM: Edmonton Oilers
NBA TEAM: Cavs
MLB TEAM: Indians
SOCCER TEAM: Crew
Recent Activity
Perhaps Cam said, "No thanks" and Urban made a call.
IT'S HAPPENING!!!!!!!!!!!!!!!!!!!!!!!!!!!!!!!!!!!!!!!!!
I've been to base camp on the Chinese side. Price for going further up the mountain: $50,000 permit, 2 Sherpa guides, food and lodging for a month (minimum if you're not delayed in your climb... expect to be delayed another month), airfare to Nepal or China: another $15-25,000. Most climbers have sponsors. All have climbed other "top ten" mountains. One in ten doesn't make if off the mountain. Those who do return with frostbite, take months of recovery and months of training to get there. (Info from actual climbers at base camp waiting their turn to summit). Just do your research. Make an educated decision. Base camp was beautiful.
I seem to remember another highly rated QB they signed a few years back. What was her name? Shane Morris or something? How's she worked out for 'em?
Ba Ba Ba BOOOOOOOOOOOOOMMMMMMMMM!!!!
So, does this allow them to be on Track scholarship and free up three Football scholarships? Or maybe it doesn't work that way?
BOOOOOOOOOOOOMMMMMMM!!!!!!
Virtual Upvote for you Fitz! Now to clean the coffee off my keyboard.
Bada-BOOM- Bada Bing!!!
BTW, for anyone looking to vote for Danny, HERE's the link. Didn't see it anywhere else.
Fire Fickel!!!... Then re- hire him as our offensive coordinator.
Praying it's nothing and he's back to 100% by tomorrow!

俄亥俄州先后击败伊利诺伊州的50倍。
Éhài'é zhōu xiānhòu jíbài yīlìnuòyī zhōu de 50 bèi.
Please. God. Let. This. Happen. As much as I want a meaningful rivalry game (read: spoil M#$%&#$*s season), it would be awesome for Hairball to start his tenure with an L to the Utes.
The same way 12W Premium Lounge, grey pants members view us 11W members. As poorer brethren but still every bit as much our family.
Yeah, thanks! I always need reminded that I need to tweet these guys the week before their announcement in order to swing them our way!
I think he's doing this to give us more to talk about on 11W.
Think about this list for a minute...
Smith, Pryor, Kenny G, Brax, Jt, 12- Gauge, T. Gibson... Holy smokes what a difference a decade makes!
Jay Harbaugh at it again...
There's room for a few more Championship teams on that wall!!!