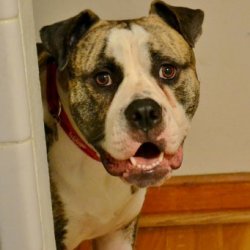 lew-e
---
MEMBER SINCE January 28, 2018
Recent Activity
Then stick a finger size 13 shoe up that ass
6) They like sticking their fingers in the poop shoot
Great as always! Looking forward to the next one and the destruction of the ayn-al fingees of Daybo
Was cotton eye joe playing at the time? Lol
We've made my father watch The Game through the window at HIS OWN HOUSE because he went outside and the luck changed.
Patiently waiting for the ccg chapter!
And the buckeyes went 10-0
Good thought. If you think you can hold them back with your base D, don't give them a whole halftime to adjust to zone. Wait until the 3rd. Never thought of that, but great observation.
With the talent we've got at TE and after that catch last night we just might!
I don't know why either. Now, go die alone lol. It's 10. They played 10 conference foes. That's 1-2-3-4-5-6-7-8-9-TEN. Not .... 7-8-9-9. You could argue 9.5 due to Rutgers or badgers twice but that's a long stretch.
Either way, happy Sunday and go Bucks!
Put on my lucky shirt that I wasn't able to wear prior. Got in my chair and didn't fucking budge
https://youtu.be/cqCOXtvi-EE
video of the hit!
I listened to the game. I need this GIF'd immediately! Lol
Congrats man! You must have really big feet.....
54-17 buckeyes roll and chug gets a solid fourth quarter
Gotta say one of two things three times
Cincy Cincy Cincy
or
ESPN ESPN ESPN
rts had them all last year but this year the videos get taken down quick. It's dumb. I don't know what sort of revenue they could possibly be losing by allowing someone to post a replay of the game. It's not like they have a repository that they allow fans to access.. it bugs me.
Both look exceptional but Army's look elite. Take note Franklin. That's what elite looks like.
True. But at least we made it to that big stage. That's my key decision making factor. Those games single handled keep us from the playoffs. I know we could have done x y or z. But take away both those losses and that's two more trips to the big show.
I can think of two. Both regular season losses.
My dad emailed that to me at work and I was grinning from ear to ear!
Yaaaay he released it! I know what I'm listening to at work tomorrow!
Probably my all time favorite. I bust this out in text messages at least once a month
A two back set would be pretty awesome. Have we seen much this year with that?
That was just a flexible wrap. Like what you see old farts wearing to keep their knees warm. Very little if any support. I think he definitely should have worn the bigger one all week and especially during warmups. Could you imagine the scUM faithful seeing him wear that?? "OMG He can't walk. We win". And he would have been a lot better off. But whatever.