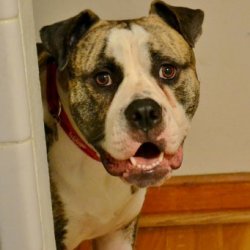 lew-e
---
MEMBER SINCE January 28, 2018
Recent Activity
Rock n roll all night long sweet Susie
Joe is gone now so I can feel healthy again cheering for LSU to choke on a bag of dicks. Thank god. Happy for BDJ though!
Still don't give a damn and I'll never give a fack
So, maybe, just maybe, Tressel ball wasn't about just giving fans heart attacks. Those single digit wins with single digit points were designed to get fans into the shoe and to keep them there. It appears Tressel knew about this phenomenon well before anyone else saw it coming.
I enjoy baseball from time to time. Watched half an nba game at the gym a few weeks ago. Most I've watched in 10+ years. Give me a good hockey game any day
It was a blast watching him but that fifth gear speed would have gotten him a TD against Clemson on that long breakaway
"Welcome to Earth!"
Independence Day! I have probably seen it 100 times in total. Still as good today as it was back then
I still haven't figured it out and it frustrates me to no end when I want to post the perfect one. Alas, I am not the DVer
If this keeps up the Mods will be Jalen everyone for their puns
KafuckingBOOOOOOOOOOOOOOOOOOOOOM
still my favorite season and the one that molded me as a Buckeye fan. Got every single game on DVD, converted from our VHS recordings lol
Obviously Bama is paying better than the nfl. Easy answer
Trevor Lawrence can choke on a bag of dicks. I'd bet a large sum of money he hammed it up for the refs knowing they'd then review it for targeting. If he pops up and doesn't play like he's hurt they don't review it and wade plays on. Fuck him and his pretty hair. I hope LSU feeds those fuckers to the gators.
Next man up and a tip of the hat to one of the best to ever run for tOSU. Gonna miss this shifty, tough, relentless son of a bitch
I literally screamed this at my television
FIFY
Dabo is my slurp slurp gurgle gurgle
Merry Christmas everyone! Safe travels today if you are like my family and go to a few relatives houses!
"Morning routine" aka sittin on the shitter :)
merry Christmas from my toilet to yours!
go bucks!
Whose gonna be the Clemson finger smeller?
Had to remind myself of that when he was awake from 1-3 this morning and then up at 5 for good. But he will say Go Buckeyes in his own childish way and clap like the world depended on it. How can I be angry with something as sweet as that?
ZS ain't half bad and f**k scUM. The rest I can get behind. Bahumbug and rabblerabblerabble
Makes you think man. Definitely makes you think. Enjoy the times while they last! I find myself in awe sometimes while sitting with my 2 y/o son. I try my damndest to live in the moment and I think we'd all be better if we did the same.
Cannot go wrong with the Pogues!!!
but I'm a huge fan of jussi bjorling O Holy Night.

holy crap, that dude had some vocals and anyone who appreciates noise will enjoy it
https://youtu.be/z92gnN0lDx8