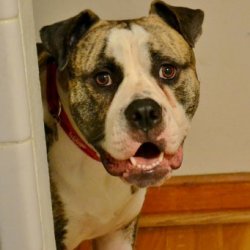 lew-e
---
MEMBER SINCE January 28, 2018
Recent Activity
Great read! The turning of the tide!
Makes these recent ass whoopins even sweeter
Not sticking to sports was on FIRE this morning. I clicked on em all. Love mornings like that lol
Ok hear me out....
What if students aren't back on campus in the fall but they are in the spring and we get a Spring football season?? It would be weird but unprecedented times call for unprecedented actions. Schools wouldn't lose money (I don't think) and we'd still get football. The off season would be shortened but maybe the following year gets pushed back and compressed a little. If I was the NCAA I would very seriously be considering how this would work now just in case
Correction. Mgo is the place methheads look at and shake their heads.
As they should! Thank you for making the proper decision, even if it costs members some $. They can sure as shit afford it
Bullshit the schools can't afford this. Have you seen how much money these places bring in? Lol
Sometimes, seriously, fukc the NCAA. Don't tell them it'll be alright and then go, wait nah. Sometimes life's not fair and the NCAA should suck it up. Member institutions are making so much goddam money off of students, not just student athletes, they can afford to pony up.
I'm in a mood this morning. The state my wife and I live in is under a mandatory stay at home, the counties we work in on the other side of the river are under the same thing and yet her boss is shaming her for working from home. Not to mention I'm on immune suppressants and we have a two year old at home. On top of fukc the NCAA how about fukc them too.

Go Bucks!
What if it's saved on my phone? And thank you for the tip!
Bagmen. Bagmen everywhere.
+1
One day I'll learn to post freaking images from my phone.........
Probably had a finger up it's butt too
Would you rather get the corona virus or be forced to be a scUM fan for the rest of your life?
The 2002 natty will always hold a place in my heart. That whole season was a rollercoaster of emotions. Any scUM game from the last couple decades would be nice. As would the bama game or the Oregon game. Especially the 2018 scUM game though. Too many choices!
I would have thought for sure that Dabo would have gone in the number 2 spot........................
logged in at work for an upvote. AMEN
Obviously they just threw more money at the recruits... and probably lots of FaceTime
Guess he decided it was time to fold em
rip to a legend
Our entire company is wfh starting Monday if you are capable.
if you are a senior you should be given an extra year, no doubt. Junior. Maybe? Underclassmen I don't see it happening. Definitely a logistical nightmare. By brother coaches football and he's incredibly sad for all the seniors missing out on their spring sports. He also can't recruit or have any spring practices and that's hurting. The world is a weird weird place at the moment.
Because 30k is drops in the bucket compared to what some experts are predicting with this bug. It could be worse or it could be better. Who knows but until we have a strong sense of the lethality in this country we should probably take some precautions
Our soon to be two year old woke up an hour later yesterday but then we did everything on the new schedule. He fought his nap a little but we went to the park and he got to play a lot so bed time wasn't bad. It was about 20 minutes later than his usual but that's typical on a Sunday anyway.
St. Louis is enjoying it quite a bit as far as I can tell