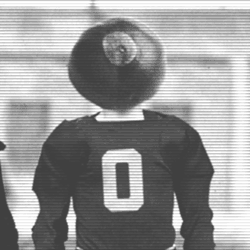 lesajima
---
Austin texas
MEMBER SINCE July 04, 2013
Favorites
NFL TEAM: Titans
NBA TEAM: Cleveland
MLB TEAM: Cleveland
Recent Activity
Sounds like Caleb Williams ego to me.
The place is turning into a cespool. When my subscription is done I am out.
ok, I am not up on the crystal ball thing. How or why would whoever take it away? A power thing?
Some influential people did not like him. Bill Greene said he would never play at OSU.
I disagree. My daughter is being recruited in soccer and in the end it is her life her choice.
I can see it coming. OSU has the all time highest rated class and people complain and want half the staff fired for being poor recruiters.
Thats why I backed off. $13 a month is a little high. I'm on buckets on special for $29 for the year then I'm out.
Fans believe what they want to believe. We can rationalize anything
582
Scale of 1 to 10
If the weather is bad it will keep the score down with more conservative play. Closer score around 24-7. If better weather more like 3t-10. Just not sure how Michigan will score. Control Collins and they will really struggle.
Anyone watching psu minn? Clifford has not been impressive so far.
Eh, top15 for sure. Top 6 or 7? Dont think so. Will find next weekend how good they are. Mot sire wjere they fit but i can think of at least 6 i would take ahead of them and a bunch that would be at least competative.
Let me get this straight. They marched up and down the field for 3 quarters yet had less than 300 yds total offense.
The advantage of having a head coach who worked in both college and the nfl. He will have a more varied list of candidates to intervoew.
I think the roll they had for him was to simply get the ball in space and go. This may go back to the problems he had catching the ball early in his career.
I'm betting Indiana doesn't score 21. I think this defense may be beyond just solid.
That last catch by Mclaurin looks like it was no catch. It looks like hit shoulder hit out before his second foot came down.
He is not a thug but is an entitled punk and has proven this over and over again. Hopefully he matures.
If I remember correctly jalon's legs were thick. Very strong and help with a lower center of gravity which is one reason he was so effective as a punt returner
Comment removed for violating the site's commenting policy.
Comment removed for violating the site's commenting policy.
Which means keep him close while you can
Arizona to austin is an even shitier drive.
Milton? No way.