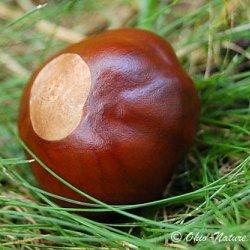 Leonarjl
---
NC (via Mount Vernon)
MEMBER SINCE January 22, 2014
Favorites
COLLEGE FOOTBALL PLAYER: Chase
NFL TEAM: Browns
MLB TEAM: Tribe
Recent Activity
Watching Fleck's pregame speech made me cringe...every team we face this year will have that same motivation. If we can stay up for every game it shouldn't matter, but man that target on our back is huge! Keep grinding Bucks!
Sec is so tough this year
We have known about this short turn around for quite some time...I'm guessing the coaching staff was prepared to make the most of the last couple of days. No worries here. Go Bucks!
Slobs will make the difference this year
So great to hear, 618...you are never alone
This has been an unbelievable ride...I was expecting a 9-3ish season when we lost Braxton. Extremely proud of this team and how they have responded..Go bucks!
Walk off sack! That says it all..
So is David Pollack trying to out due Mark May on the Buckeye hate? What a douche!
Pay him..pay theat man his money
I wish we could just get rid of the BCS and have a playoff system!
Congrats to the Miami Redhawks...they were due!
Hate to beat a dead horse, but it does frustrate me that the sec is always preseason ranked so high. No matter what happens in conference play they either beat a ranked team (good win), or lose to a ranked team (good loss).
Tru, but without looking it up, I would guess the majority of the competition post 5:00 was far superior to the competition pre 5:00
Meyer said the Buckeyes are still trying to finalize a starting five on an offensive line that gave up seven sacks in a 35-21 loss to Virginia Tech on Sept. 7. "We have not made a final decision on that," Meyer said.
Well shit.
Slade scored 5 tds with LJ in the stands...gotta be cool for that kid!