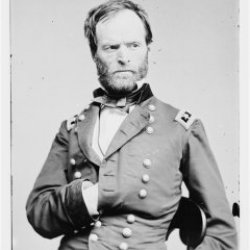 LeftCoastBuckeye
---
Seattle (via Lancaster)
MEMBER SINCE December 01, 2014
Favorites
SPORTS MOMENT: OSU-Miami Fiesta Bowl
COLLEGE FOOTBALL PLAYER: Archie
COLLEGE BASKETBALL PLAYER: Havlicek, Kellog, Sullinger
NFL TEAM: Don't really care, but Seattle if I must choose
NHL TEAM: CCL (couldn't care less)
NBA TEAM: CCL - see above
MLB TEAM: Mariners, Reds
SOCCER TEAM: would rather watch paint dry
Recent Activity
They do let us use their stadium every other year, so there's that.
Move along, nothing to see here. Bu$ine$$ a$ u$ual.
Or, even their last game of the regular season.
They just lost another one. Derek Wingo flipped to FL.
That was probably the key to the whole thing for Utah, no deal if you don't take him.
Yes, yes it would.
My folks met at OSU, their sibs went there, and I also had a great aunt that graduated back around WW1, when 'coeds' on campus were uncommon. My first recollections are my folks hosting NCAA finals-watching parties, seemingly every year, during the Lucas days. I was in my first elementary years, but I knew those players; Lucas, Havilcek, Siegfried, and Mel Nowell. I remember my dad and uncle had a watch date for the M-game every year, and where I learned that my normally mild-mannered uncle knew words that I didn't. OSU fb/bb games were always on the TV or radio at our house. My serious fb following probably started in the '67 season (Bill Long was the QB.) From then on, I've been pretty passionate/obsessed (potato/potahto.)
Carmody to ND.
Maybe I'm overlooking someone, but Beanie was probably the last big-time RB to come out of an Ohio high school. That makes it tougher for us, but it is still odd that we've had so much trouble given the status of the program, history with great running backs, etc. We've been in it for top-self guys in recent years but haven't been able to seal the deal. Heck, even Portal State and the Great Pumpkin landed not one, but two, of the guys we were after in last year's class. Now I'm depressed. Maybe I need a Snickers. Happy Father's Day everyone.
That jersey is Uga-ly. I'll show myself out.
Local OSU alums did a beach cleanup a few weeks ago. Mostly cigarette butts, naturally.
Funny you should mention that. I woke up last night smelling forest fire smoke (becoming a regular summer thing around here) which they say is coming from central Alberta. Much of last summer's smoke came from central BC. Makes perfect sense to me why Canada would take a dim view of tossing lit butts from cars. It's always been a pet peeve of mine how smokers treat anyplace and everyplace as their personal ashtray.
Tough crowd when an NCAA champ, Julia Rizk, doesn't make the cut.
I'm in the same boat. My kid is bugging me to take him back for his first Buckeye game. I'm leaning Wiscy, as it should be a good game, and I've seen us play them probably more that any other team (not saying all that much, given the distance) and have a perfect record against them. I was also at the '13 game, and I still have flashbacks to freaking Jared Abbrederis (will someone please cover that guy!).
Thanks for the recommendation. I'll add it to my queue.
To see what you missed, check out "Boyd" by Robert Coram, about Col John Boyd. IIRC, he invented the energy maneuverabiliy metric. Whatever shortcomings the F-35 may or may not have, is just another chapter in a long running story. Interesting to read about Col Boyd's role in the F-16 development.
I'm not sure we should be encouraging him. Someday he will be run out of funny stories about other programs, and then look out. It's kind of like the tourists feeding french fries to the seagulls down on the Seattle waterfront (it's a thing); it's all fun and games, until one poops on your head.
This should be good. I predict that they're so po'd at Arizona and Louisville, that Ohio Northern will get the death penalty.
That's a tough call, for sure.
What a great group of young people, and fine representatives of Ohio State. And, all Columbus kids (basically). It still blows me away that Jesse Owens had the school record for 80 years.
Now, if it was zydeco, I might be concerned.
Sorry to hear this. It has always been a required stop whenever I get back to campus. I remember one November game years ago, where it became glaringly obvious on the walk from parking that I had seriously underdressed. Conrad's saved the day with a Buckeye sweatshirt that is still a favorite.
And the Kitty he rode in on.
He's a solid 4*, so I would hardly call him a project. And, you can't teach huge.