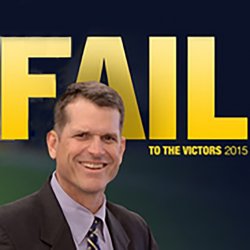 LeftCoastBuck
---
MEMBER SINCE May 03, 2013
Recent Activity
You forgot "when all that isn't enough, take advantage of bad officiating"
Best Overall: Misono, Ginza in Tokyo Japan. Nothing but A5 Wagyu beef
Best USA: Mastro's Beverly Hills. Peter Luger is good (Brooklyn) but not life changing.
Best at Home: Bristol Farms dry-aged Prime NY Strip. Sous Vide with a pat of butter 1.5 Hrs at 130 deg F. Pat dry, season with Kosher Salt and fresh pepper. Sear 2 minutes each side on my Kalamazoo grill. Better than the overwhelming number of steak houses in the US
No, you were acting like a jerk. You deserved the DV's
ASU is in Tempe, near Phoenix. UA is in Tucson
Welp, I'll be a Domer fan for the first time in my life on Nov 7th.
Better chance is for a bowl matchup! A Hoke-coached-SDSU win over Hairball-coached-scUM in the "Maalox Bowl" would fill out my bucket list all by itself
Harbaugh would pound Butt right down the middle all day
Let's hope that this isn't part of his "sleepover" playbook
Not my favorite drinking establishment, but for sheer longevity, I don't know of a bar that beats it. The best thing about North Campus bars was the gyro place on lane avenue.

Give me PaPa Joes anytime over any bar
The stacks....and fellow students that would suspend jackets between the shelves of books to maximize privacy while studying or "studying with a partner."
True... he's only 0-3 against the Bucks....he won't be "done" until he's 0-4
Woody used to eat at the McDonalds in the Union from time to time. He would always take time to talk to students that came by for an autograph.
Obviously. But since insanity runs in families, you have a built in excuse of sorts
I do like the way you think, amigo!
Just think of the Cooper years and your hatred will be reborn
I'm on the plane to NYC but have to connect through Detroit. When I saw this I started laughing so hard that the guy sitting next to me asked me what was so funny. I told him that "I get to watch Alabama bust up the Wolverines"
Turns out he's a UM Alum....awkward and fulfilling at the same time
...or cheating in general undescribed trms
Hey Meat. We both know that the only "fly fishing" in the "Carribean" that you're going to do this Christmas is with your hand in your pants as a stowaway on a cargo ship full of coconuts.
You're full of more sh$& than the bottom of a birdcage
Just another coward troll. Come to an OSU fan community, talk some trash and then fold when challenged. Clearly, you're far too stupid to be a UW alum...you're just a dollar-store Badger.
Buh bye lightweight
This year's predator PSU poster was a masterpiece
Wasn't that what you guys tried to do 6 weeks ago? How did that work out for you?
As long as there's a package deal that includes Don Brown I'm fully supportive. Coach for life!
5% chance of precipitation per NWS by 3:00
In the words of Mr. T: "My prediction?.......Pain"
Lol....the wine botas, the flasks. I remember when people would purposely mess up with the cards just to hear the leaders scream... "there's no yellow in this one!!!"
Absolutely! I hope the scUM faithful get completely jacked up just in time for us to dump them on their heads