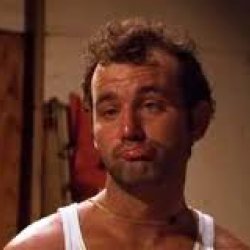 LawBuck
---
MEMBER SINCE July 31, 2012
Favorites
COLLEGE FOOTBALL PLAYER: Braxton Miller
COLLEGE BASKETBALL PLAYER: Aaron Craft
NFL TEAM: Pittsburgh Steelers
NHL TEAM: Pittsburgh Penguins
NBA TEAM: Cleveland Cavaliers
MLB TEAM: Los Angeles Dodgers
SOCCER TEAM: Columbus Crew
Recent Activity
2
422
462
321
478
Curt, any chance you'll be in Kent Tuesday to watch the Bucks?
378
652
321
If I had to guess the lineup for next year. 125 - NaTo 133 - Luke Pletcher 141 - Ke'Shawn Hayes 149 - Micah Jordan 157 - Isiah White/Jake Ryan 165 - Isiah White/Jake Ryan 174 - Bo Jordan 184 - Myles Martin 197 - Kollin Moore 285 - Kyle Snyder/Nick Tavanello The only thing I'm not sure about is if Bo and Myles move up. If they don't then I assume White takes a RS, Jake at 157 and, well, no idea at 184. I think Snyder will wrestle a limited schedule again next year and Tav will get 10-15 matches or more.
Curt, you wouldn't happen to be at the State Wrestling Tournament, would you?
Trackwrestling also has live updates and a nice interface.
http://s400.trackwrestling.com/tw/predefinedtournaments/MainFrame.jsp?newSession=false&sport=wrestling&TIM=1457103371412&pageName=&ie=false&frameSize=775
Can anyone tell me where to download the Vorhees Ohio State hockey mask pic?
Oh, and #HereComesIsiahWhite
Curt, not to be "that guy", but didn't MyMar get a win against Illinois, even though it was a backup.
Also, Coach Ryan tweeted that they found out Bo wasn't going in the morning and that some guys had already been sent to the Purple Raider Open. (Side note, Jose Rodriguez, Ke'Shawn Hayes and Kollin Moore all won titles.) There was apparently no one else there who was on weight.
KYLE SNYDER!!!!!!!!!
That is all.
Curt, are you going to the match. The Jackson family is planning on attending. Would like to introduce myself if you'll be there.
No Courts this match, eh? After last year's run I thought Kenny could go 1 of 2 ways, dedication to being the best every match, or thinking he can turn it on in March and get that second AA finish. I know he has a tough pull, but would have liked to see him get this match in after plenty of time off. He might end up having seeding issues at the B1G tourney.
I see NaTo with a tech, JDJ pulling out a close one, Micah with a major, whoever goes at 149 gets revenge for Langenderfer being a complete @$$ at B1Gs last year, IMart getting a major, Bo with a pin, Myles announces his presence with authority (think Nuke LaLoosh), Koepke picks up the decision, Martin picks up a decision, and a healthy Tav avoids the footsweep in the last 5 seconds this time.
That puts the final somewhere around 30-7. Go Bucks!!!!!