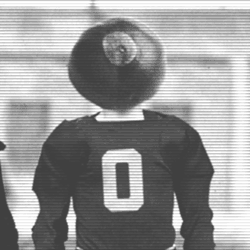 LAUNCH
---
Member since 26 June 2013 | Blog
Recent Activity
Ed Warinner is the new offense line coach at Minnesota.
@SIPeteThamel
Sun/Oracle - Can you go to Actions-Agent Actions-Alarm Actions-Disable?
Vmware - The update should always be done with the possibility of everything going completely wrong. I wouldn't do it until you can get the first issue fixed. It's unlikely it's beeping on accident.
Veeam - You can make anything a datastore. Get a NAS or an external drive and back it up. If you are version 9, you could enable Bitlooker and save some space, but I would just get the space.
*Professional Advice* If you are in charge of IT, you need to dictate what is going to happen because all you have to do is lay out what is going to happen if you don't.
It was created in 2012 by a Michigan grad, Jake Harding.
More Texas Tech
Do you think Saban and Emmert will car pool together to it?
Does he have to sit out a year now that he was on campus?
It may behoove any parent or child to not make life decisions based on what other say on a message board or twitter.

Mike Weber @mikeweber25 · 4m4 minutes ago
I'm hurt as hell I ain't gone lie