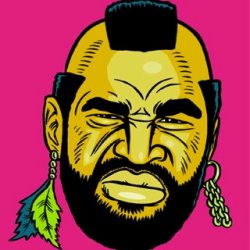 larzdapunk
Pittsburgh, PA (via Vienna, OH)
MEMBER SINCE December 14, 2010
Despite living in Columbus for 6 years after getting my undergraduate degree, I wasn't really a Buckeye fan. Some friends introduced me to the joy of tailgating, but I was ambivalent towads the actual game. However, watching the 2002 National Championship game changed everything. My love for the Buckeyes football grew even more as I left good old Columbus town, and I began to spread the Buckeye gospel as my life took me to Boston, MA; Lubbock, TX; and now Pittsburgh, PA.
Favorites
COLLEGE FOOTBALL PLAYER: Don't really have a favorite, but I'll say Craig Krenzel since he not only won a national championsh
COLLEGE BASKETBALL PLAYER: Aaron Craft
NFL TEAM: Pre 1996: Browns. Post 1996: n/a
MLB TEAM: Pittsburgh Pirates
Recent Activity
31-16, only because my original 4 scores were already taken
Ah... the classic $1 bid!
It would be interesting to compare Meyer's performance after a bye week with other top-tier coaches.
42-13, Buckeyes over Buffaloes
[Q*BERTwithLaQuintonRossheadlabeledQ*ROSS.gif]
Noo... call the X factor the Q factor!!!!! :)
Just about to break out some brew myself... and my wife should be back soon with some treats from the taco truck!
Final score of XX-YY? Are we in scoring in hexavigesimal? :)
Love me some #CRAFTWERK
Ditto! I was just telling my wife last night that I thought his GPA was lower than my undergrad GPA.... but I was wrong. Damn you, B+ in Adolescent Psychology!!!!!
The images in this article are... PHAT!!!!!! As are the references to the Beasties. Bravo.
OH MY GOD that picture montage. Haven't even read the text of the article yet. Not sure I even need to.
27-21 to make 'em 12-0!!!!!
It's a nice day for a dip in Mirror Lake...
Let me be the first to say how happy I am that someone whose twitter handle is PornStar@___Sextherm is staying in the country. GOD BLESS THE USA
28-20 I guess... really not sure what to think about this one.
My game each week is to try to guess the teams that the situational wagers are describing. 2-3 this week.
Aaron Craft singlehandedly made me a fan of OSU Basketball. Quality guy with a capital Q.
OK... Eleven Warriors had something to do with it as well.
Yay! I was hoping the poster would involve the Illibuck trophy.
What I want to know is: are the people running from the Illibuck, or from the horrendous play of the Illini? #shudder
Family ties? Deep cut, there, 11W.
OSU 42 - Illini 10