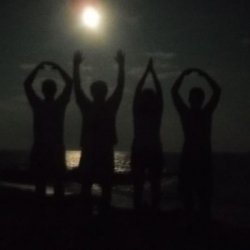 langweilig
MEMBER SINCE November 24, 2012
Born and raised in SEC country. My parents went to TOSU, as did my brother. Most my extended family lives in Ohio.
Recent Activity
plenty of people in the comments saying things like 56-7
i mean dj isnt wrong though
you think saban or dabo would start jt over haskins? no theres a reason clemson and bama are consistently in the playoff...their only loyalty is winning.
what have we done this year (besides the michigan game, which is just urban being classic urban and destroying a rival) to make any of you think we will with by 5 touchdowns? this game will be a similar score to the TCU game.
Thank you for everything Urban. You have big shoes to fill Ryan.
Love that we are keeping mick. i hope we keep kevin wilson and grinch too. and of course if larry wants to stay. i cant wait to see the coaching changes with the staff
#NewDay
kevin wilson deserves some credit too
No
I feel like with the last couple weeks having lackluster performances. Coaches still figuring things out. our d giving up big plays all year against a playmaking machine. Purdue is trending upppp. Losing the last 4 out of 7 (without holy buckeye would it not be 5 out of 7). Everything about this game screams close game or trendy purdue upset pick. With all of that going on I feel like we roll in this one. Urban is at his best when shit hits the fan so to say. I think this is the week we figure it all out.
our defense isn't that bad. We usually bend but don't break. Second halves are much better than first. we didn't let minny score in the second half last week (yes they missed to fgs but kicking fgs is bending not breaking...soooo). If we can limit the big plays our defense is fine.
I'm not sold on bama yet they've played no one
Harrison did well. Tuf and Pete looked lost
I thought it was Urban F***ing Meyer
boom
Could be the f bomb. Could be the unnecessary bashing of teenagers to 21 year olds...
Also arguably our best player in the secondary was sick and didn't play. Jordan fuller will help out a ton when he suits up again
its kind of my goal because youre all fucking stupid
are you fat or just ugly?
Day will lead us to the promised land. Urban only won 1 championship. who cares if you go 73-8 if you dont win shit.
Fire Meyer. its a new DAY. he wasted his time here with JT "Great stats but never wins shit" barrett. glad theyre both gone
You are wrong
Lets get real here. If he knew anything about the domestic violence he should be fired. Its sick. If he didnt know he will be fine. Either way Day is capable. Kevin Wilson and Schiano will help out too. We will be fine. Fire meyer it's a new Day
what has he shown you that makes you think he would get drafted
Everything reflects leadership right? And jt was maddeningly inconsistent. So the last 4 years makes sense.
What