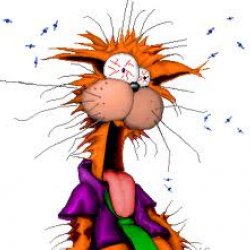 lamplighter
---
MEMBER SINCE November 20, 2011
Favorites
SPORTS MOMENT: Basketball - Dave Sorenson jumper to beat UK and move to the Final 4 in 1968
Football - has to be Zeke's 85 yards through the Heart of the South
COLLEGE FOOTBALL PLAYER: Randy Gradishar
COLLEGE BASKETBALL PLAYER: Jim Cleamons
NFL TEAM: Browns
NHL TEAM: CBJ - not sure why
NBA TEAM: who cares?
MLB TEAM: Reds
SOCCER TEAM: Is this a real sport?
Recent Activity
Congratulations and the best of luck.
What a great time to be a Buckeye fan
Welcome to Columbus. Enjoy the ride
For what it's worth.
Everything I read says that this will peak in mid-April and subside in June. If that happens, my guess is that CFB will go forward. But who knows what is wrong or what is right - definitely not me and prolly not Herbie.
Also, people wishing for a return to normalcy are not necessarily selfish or want to kill off people over 60, a group of which I am a member. The world cannot maintain isolation until there is a vaccine, if ever there is one
Yeah, that one is up there too.
What about the AMC Javelin? Always thought that they were designed to compete with the Camaro and the Mustang. Always thought they looked sort of clunky compared to those two. From Wiki:
The Javelin debuted on 22 August 1967, for the 1968 model year,[8] and the new models were offered for sale from 26 September 1967, with prices starting at $2,743.[9]
The optional "Go Package" included a four-barrel carbureted 343 cu in (5.6 L) AMC V8, power front disc brakes, heavy-duty suspension, dual exhausts with chromed outlets, wide body-side stripes, and E70x14 red-line tires mounted on chrome-plated "Magnum 500" styled road wheels. A 343 Go Pac Javelin could accelerate from 0 to 60 miles per hour (97 km/h) in 8 seconds, had a top speed approaching 120 miles per hour (193 km/h),[17] and could run a quarter-mile in 15.4 seconds.[19] The largest engine in the first few months of 1968 production was "a 5.6 litre V-8 that delivered 284 SAE bhp, which made the car dangerously fast."[20]
SO I remember seeing some not all of the ugly cars. The AMC cars were typically ugly IMO, but I don't remember the Marlin as being outstanding in that regard. How the Gremlin failed to make the list is really beyond me
I owned a Chevy Lumina APV, primarily so my kids could not touch each other in the back. Not a bad car really. Drove it until it died somewhere around its' 14th birthday with 140K+ miles
Bourbon, assuming I get a check
UFOs or experimental planes?
I was hoping the Browns would sign him as well. I read that he was seen as weak in coverage, and I figured they would not go after him after signing Joseph, who had similar issues (so they said)(and for the record, that was a couple of weeks ago and I can't remember where I read it). Hoping he does okay in 14 out of 16 games
Sigh
hoe bout this then?
Top College Football QBs Ranked

1) Justin Fields

2) IT DOESN'T MATTER WHAT THE REST OF THIS LIST SAYS

— Arrogant Ryan Day (@ArrogantBuckeye) March 23, 2020
Happy birthday Mr. Doss
been noticing that for years now
and now for something completely different,
actually Pearlfeet. They look good, but my on line check said they were a no go
Yes? I'm getting ads for some sort of shoe scam