lamplighter
---
Member since 20 November 2011 | Blog
Favorites
COLLEGE FOOTBALL PLAYER: Randy Gradishar
COLLEGE BASKETBALL PLAYER: Jim Cleamons
NFL TEAM: Browns
NHL TEAM: CBJ - not sure why
NBA TEAM: who cares?
MLB TEAM: Reds
SOCCER TEAM: Is this a real sport?
Recent Activity
1968 - perfect season - dropped 2 top 10 teams,, beat TTUN like a drum. Rose Bowl/National Champs (who cares that Penn State was also undefeated - so what if they beat Kansas in the Orange. Kansas for God's sake)
did someone say 10?
watched a lot of his movies at the theater when I was a kid - RIP Mr. Lewis
The original Motorhead - Jim Motorhead Sherwood - RIP
Lots of "ifs" - and you know the old saying about ifs and buts--
He would have to put up astronomical numbers against OK to get a sniff after last year. Not saying he can't, but I have my doubts
Likewise - last year had a kidney stone. Painful - had an outpatient procedure to remove it. Post-op did fine. They gave me a script for 20 Percs at discharge. I asked why - response was well, you might have some pain later on.
Might? Other thing was how cheap they were with my insurance (less than $3 to fill the script).
BTW, didn't have enough discomfort to need it
I still find it hard to believe, regardless of any misinformation, that a reasonably intelligent person did not link narcotic use and addiction.
In my last job I saw the impact daily- all walks of life. Also saw the persistent drug seeking in the ER, to the point where doctors simply discharged the person after triage. Saw where people in rehab for heroin/opiates came in with dirty tox screens for cocaine and/or other substances.
Personally, I put a lot of blame on the medical sources who prescribe all this stuff without checking OARRS (not sure if other states have a similar program).
Good Thursday all. Seems a little gloomy outside - bet it's starting to look worse in Bloomington as the day approaches
Not as bad as the Cooper era, by any stretch. But still some truth in there
1, 4, 6, & 2.
That 68 team was special, and that win led to the Rose Bowl win and a NC. Hard to vote against Byars run (seen on TV), but beating the Irish was tremendous.
And then Bosa and Krenzel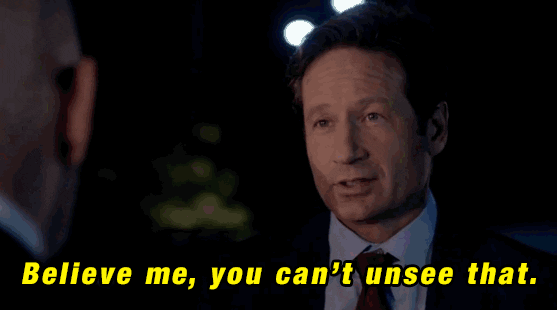 I think a local weather guy had issues with Dilaudid some time back, IIRC. I've seen where people have left the ER AMA after being denied the stuff

How can you vote against Nattys?
no doubt about it, look for an Indy-Saints Super Bowl this year. Book it
didn't they have 5 a couple of years back? They released Adams and Allen (I think) and didn't Grant spend part of a season there?
Good Tuesday all. Not too much longer till Game Day
saw him and Nash in concert in 1973/74. This was one of my favorites from them.
https://www.youtube.com/watch?v=-uKlRPaQmbM
Happy birthday. Many more
Earle's last game - an upset win, win #1, the 2002 pre-Natty, and the Super Sophs, another pre-Natty, Can't get much better, although the spanking in year 1 of their current coach was pretty sweet
I want a home and away with Clemson. Oh and 3 against those people, and this chump ass is hoping for some payback